I'd like to introduce you to Lemon Thistle's newest contributor, Varsha from Design for Soul! She's taking over the blog today while I'm away at SNAP learning tons of good stuff to bring back to you. I'm sure you'll love her vibrant style and excellent photography as much as I do!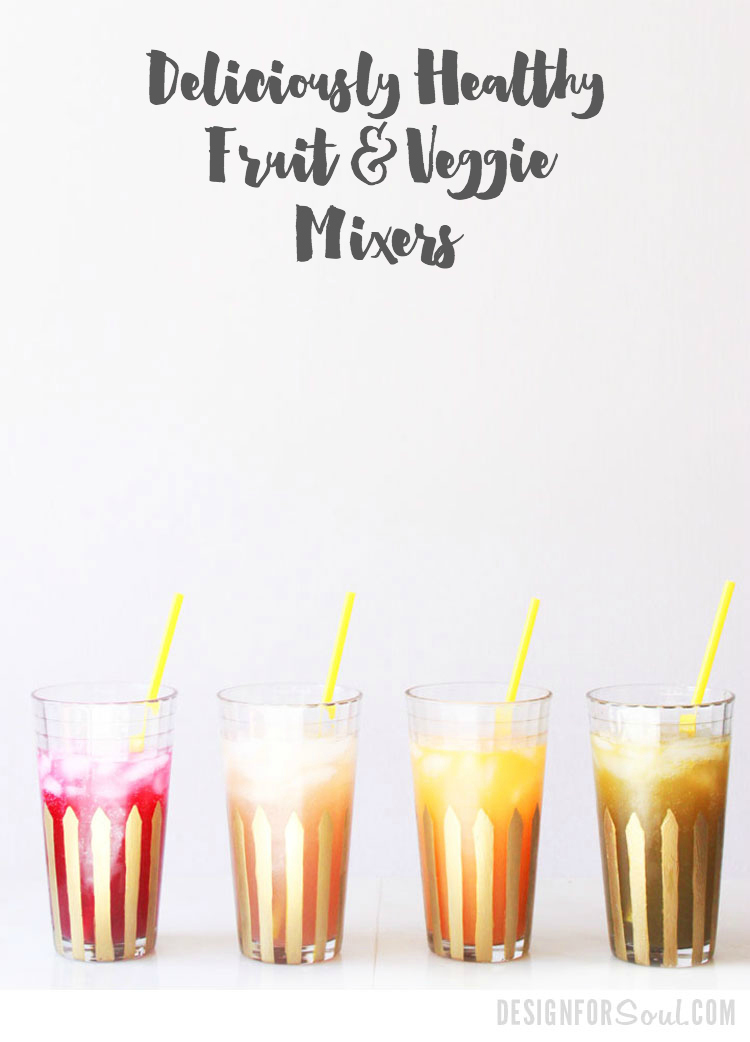 Well its spring time y'all and that means we'll be attending or throwing more of those outdoor parties. As a host I'm always looking for some new recipes for snacks or drinks. Just last week a friend of mine called me up to ask me if I knew a cool looking drink. She was throwing a house warming party and wanted a beverage that would please both kids and adults.
Obviously it had to be a non-alcoholic beverage since the kids were going to have it too, so that got me thinking. Recently I have been hooked on to these really healthy smoothies by Naked Juices. I first had it in IKEA! funny right? But I love their restaurant. Anyways, so I thought why not mix these up with some other ingredients for some healthy mixers and for the good looking part, I used these DIY mid century modern inspired glasses. (Like they use in Mad Men?). You will also see a color blocked serving tray in the pictures below (find the DIY here).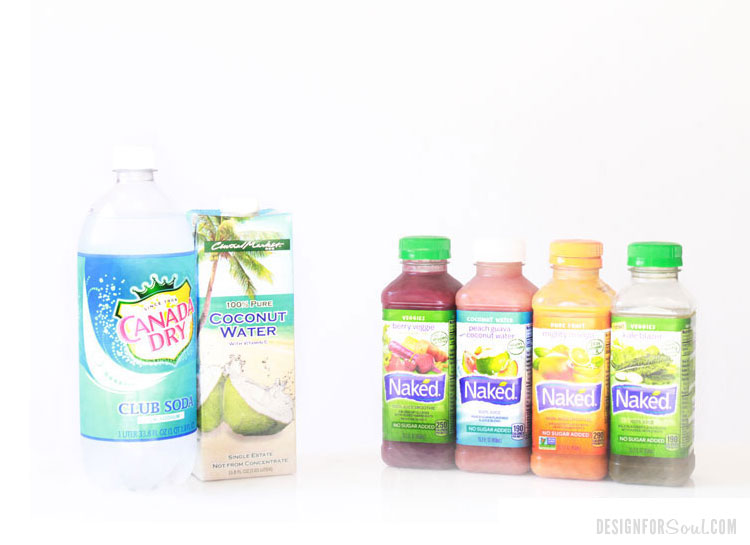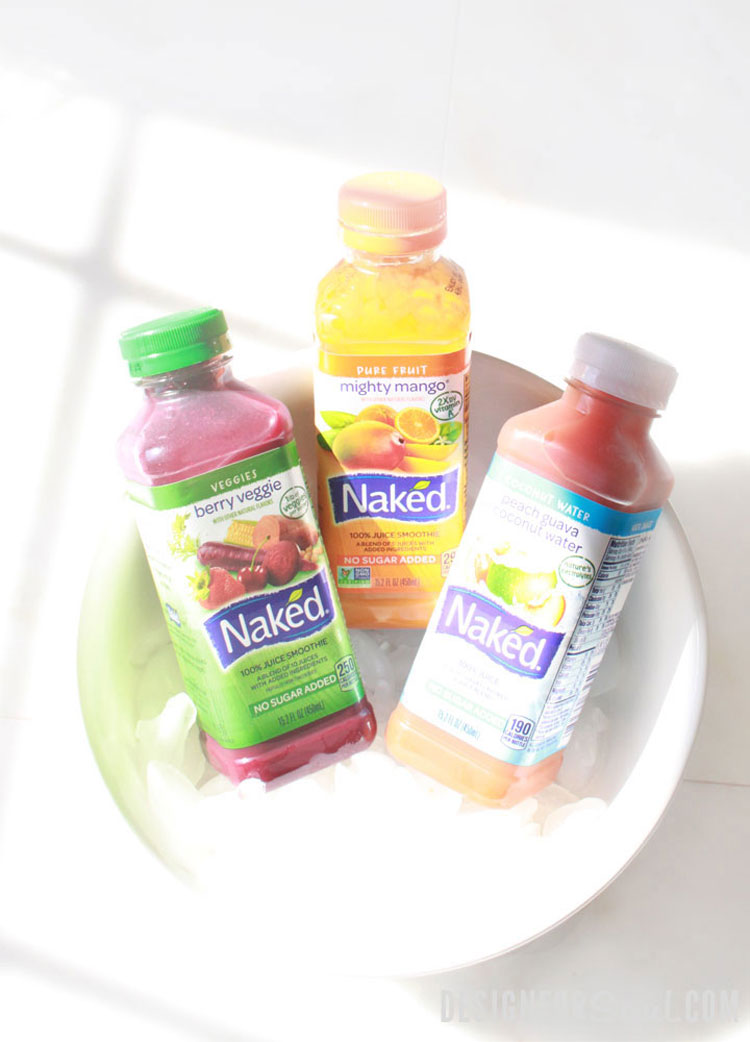 Ingredients:
Naked Smoothies (Flavours: Berry Veggie, Peach Guava, Might Mango, Kale Blazer). They are 100% fruit and Veggie Juice smoothies with no sugar added.
Coconut Water (I get the Central Market Brand), you could use any brand of your choice.
Club Soda (Any Brand of your choice)
Procedure:
Just add ice to the glasses, pour the coconut water, club soda and lastly add the smoothies. It's also fun to watch how the juice (being thicker than the rest of the ingredients) slowly trickles down the glass.
For Cocktails:
A Little bit of Rum or Vodka would go nicely with fruity flavors.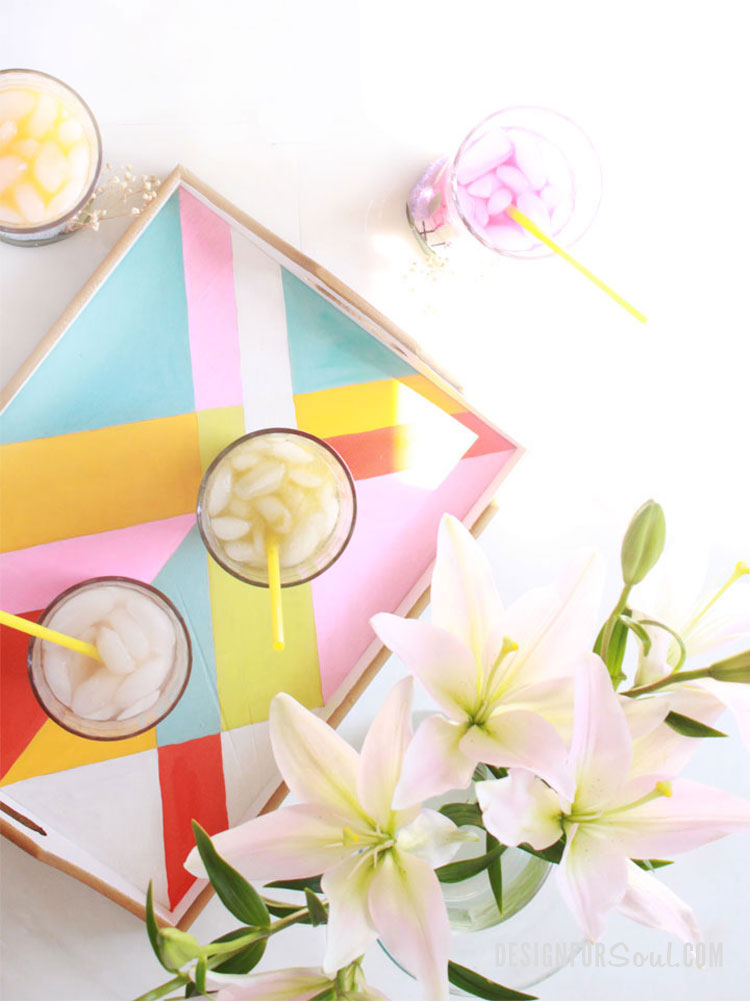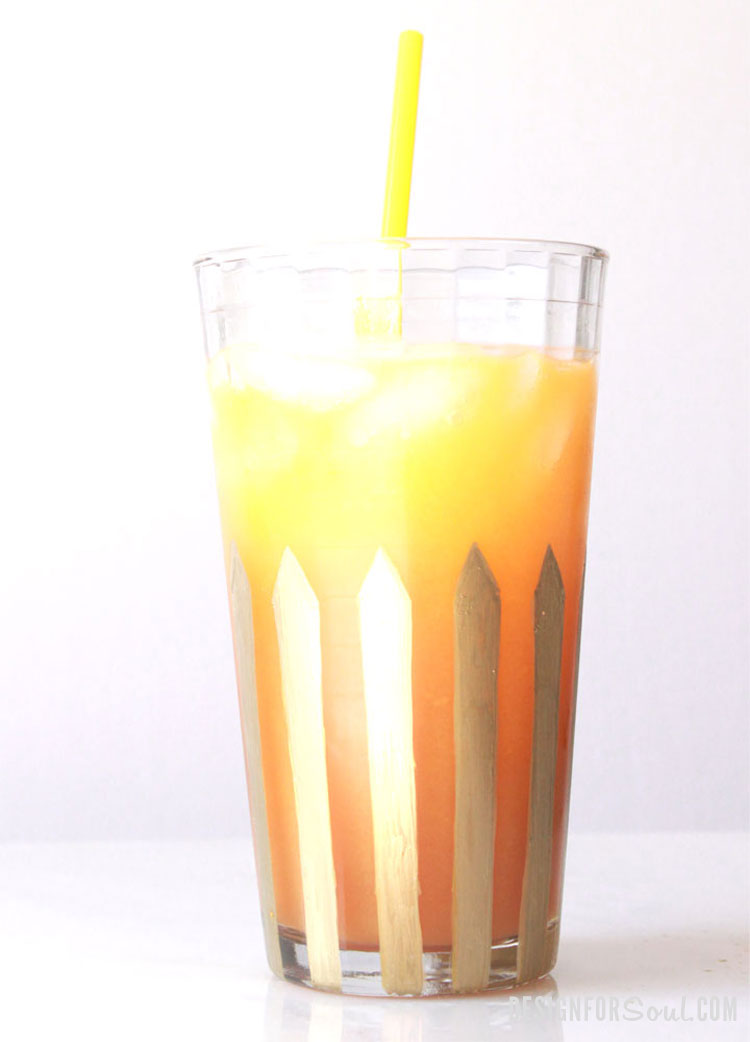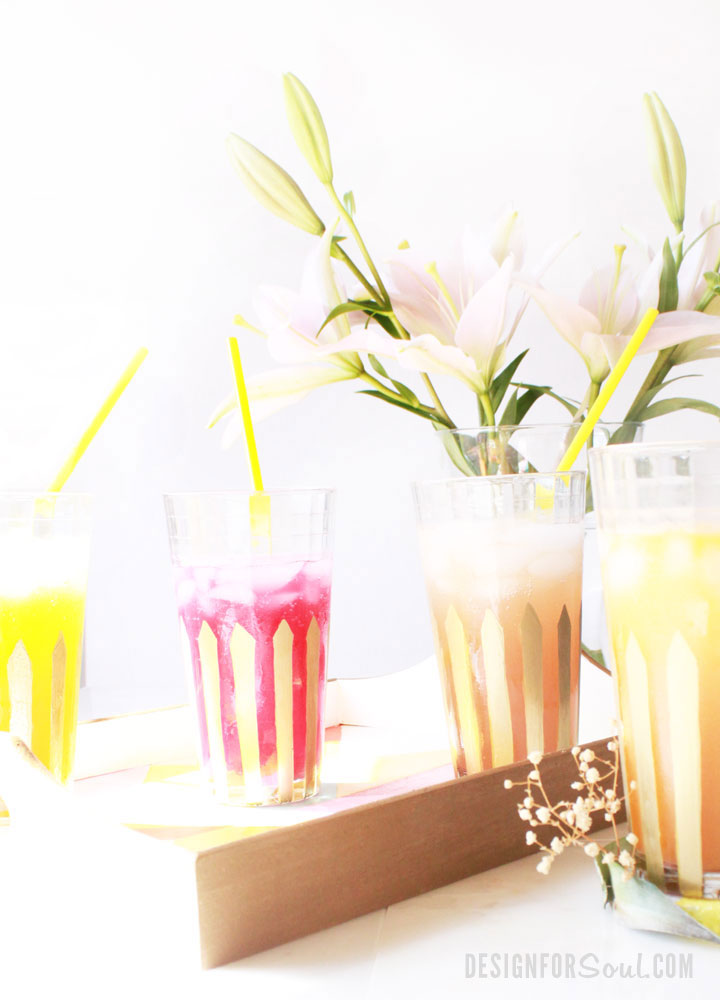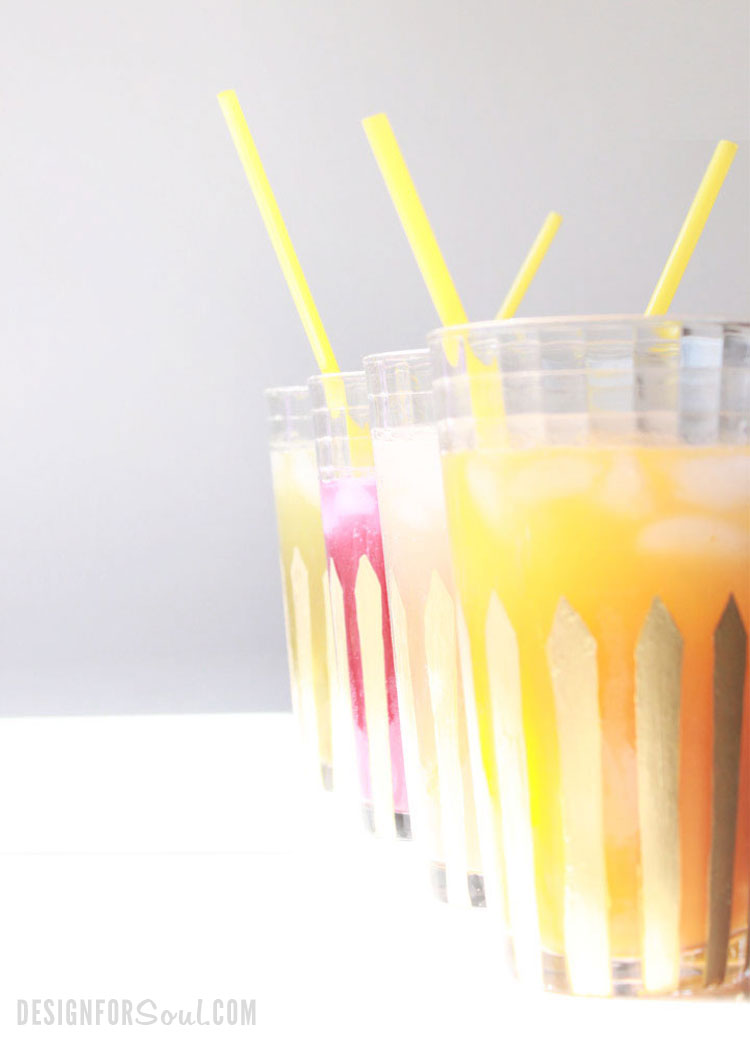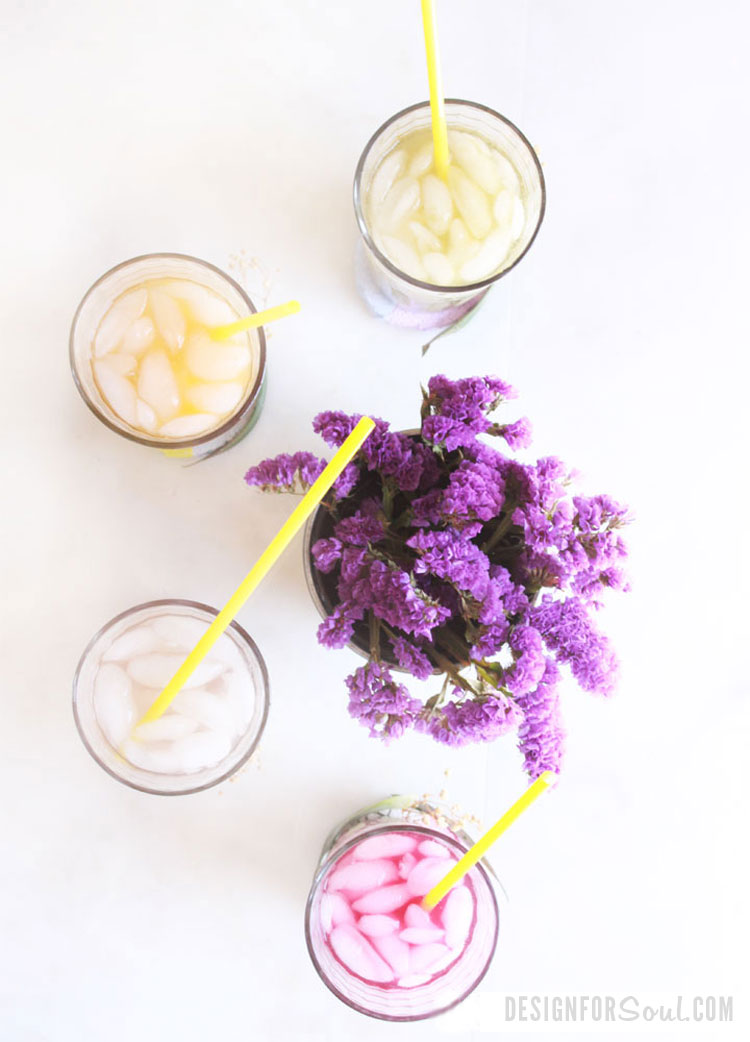 Super fun and easy right? Hope you try it out. It was definitely a crowd pleaser at my friend's party. The secret is since it is a fruit + veggie mix, people don't really figure out what exactly the unique taste is. Plus, they'll never know that it's such a healthy mixer!