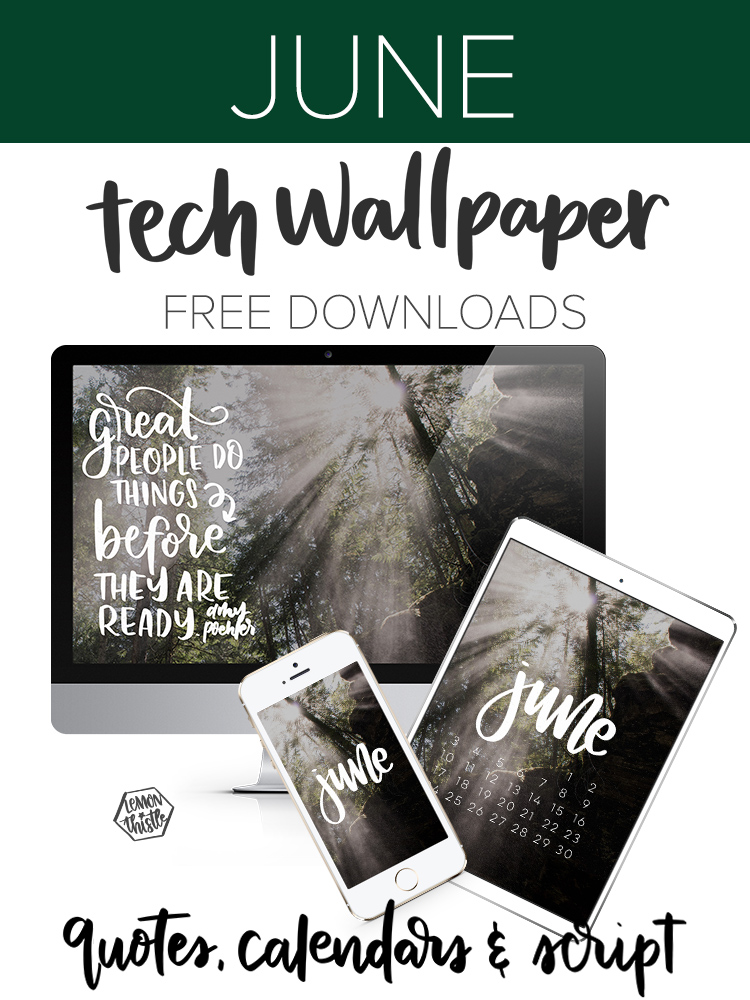 Who's ready for June? Not me! Seriously, June is going to be crazy pants in our house and I'm not sure I'm ready for it quite yet. I need a few days to just rest first ;)
But… Great people do things before they're ready. So I guess, bring on June! Ha!
But really, let's talk about the tech wallpapers… not how this crazy lady is only home 11 days out of the month that her family of 6 is moving house. And starting a new renovation. Let's definitely not talk about that. This lettering is one of the two I shared in my Instagram Stories as an option for last month's tech wallpapers. And this one WON… but I didn't listen and made the other one anyways. So I promised to use this one this time, so here it is! I love the background photo I used for this one. It's totally dreamy and it's totally not one I took… you can thank my dad for this pretty shot.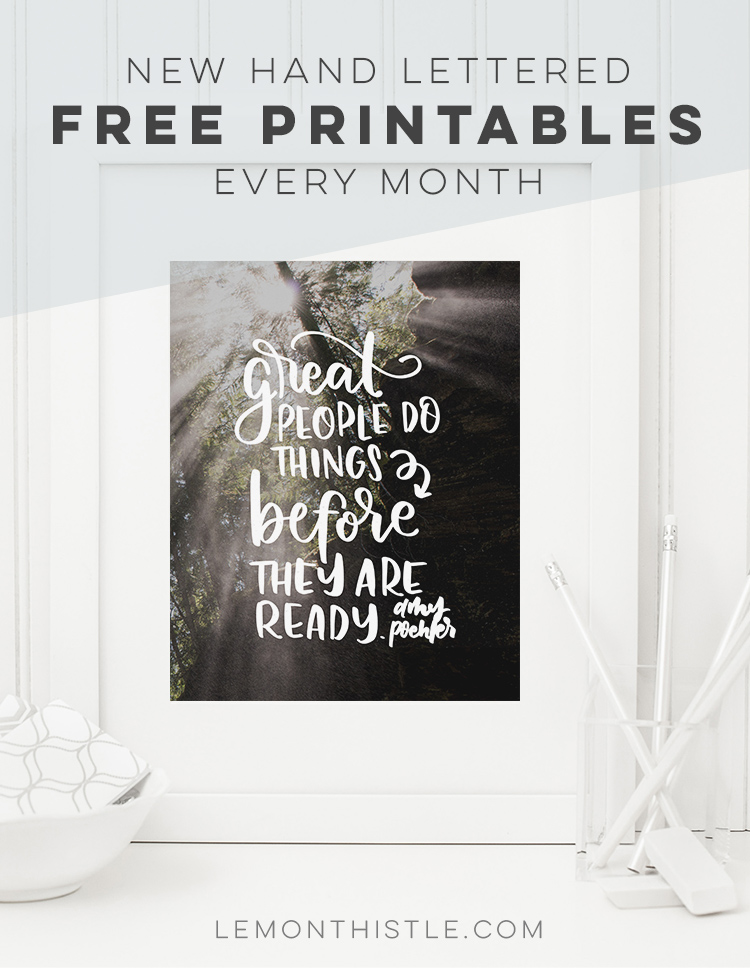 If you're new to Lemon Thistle, every month, I create free handlettered backgrounds for you to download. I make each a quote version, a calendar version, and a monthly script version in each desktop, phone, and tablet sizes. You can take your pick! I also create a free printable 8×10 version of the quote for my e-mail friends. If you're not yet signed up for my list, you can get in on the updates and freebies right here!
Enough with the chatter, am I right? JUST GIVE ME THE GOODS! Just click the linked words below to download them!
QUOTES:
CALENDAR:
SCRIPT:
*If you are using the iPhone or iPad backgrounds, they are designed to be used with perspective zoom OFF. To turn it off pinch the screen to view the entire design (when you're adjusting the positioning) in the same way you'd zoom out or if you have the updated OS hit 'Still' and adjust*