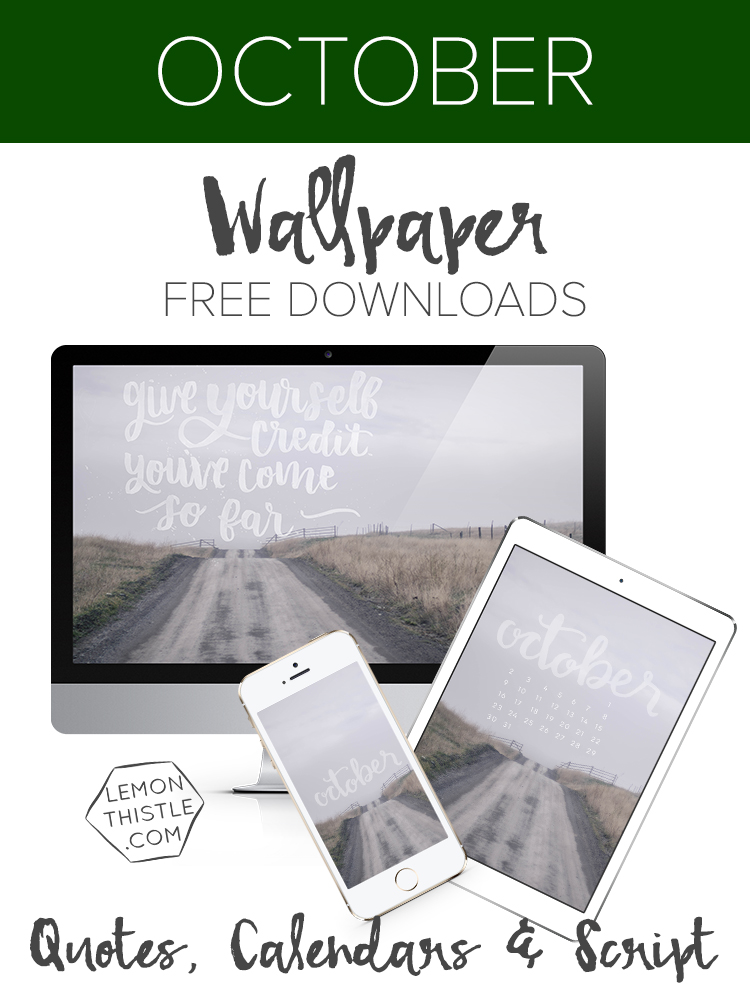 I am SO excited about the wallpapers again this month. And the quote? It couldn't be better timed for me, "Give yourself credit, you've come so far". I chatted last month a bit about how I feel like I am dropping all the balls, failing at all the things. I feel like I'm getting it back together but, man- it's so good to remember where you started. I'm always looking at where I want to go or what I plan on doing and forget how far I've really come. So when I don't live up to those expectations or plans I put on myself, I'm bummed when really, it's further than I was yesterday, or last week. If you're anything like me (or most of the people I'm close to in life), you could use this reminder. It's a good one, friends.
If you're new to Lemon Thistle, every month, I create free tech wallpapers with hand lettering for you to download. I make each a quote version, a calendar version, and a monthly script version in desktop, phone, and tablet sizes. You can take your pick! I also create an 8×10 free printable that I send out to my e-mail list. Keep your eyes out for it later this week! If you're not on my list (why not, hey friend?!), you can get on the list for weekly updates, news about contests and exclusive freebies right here.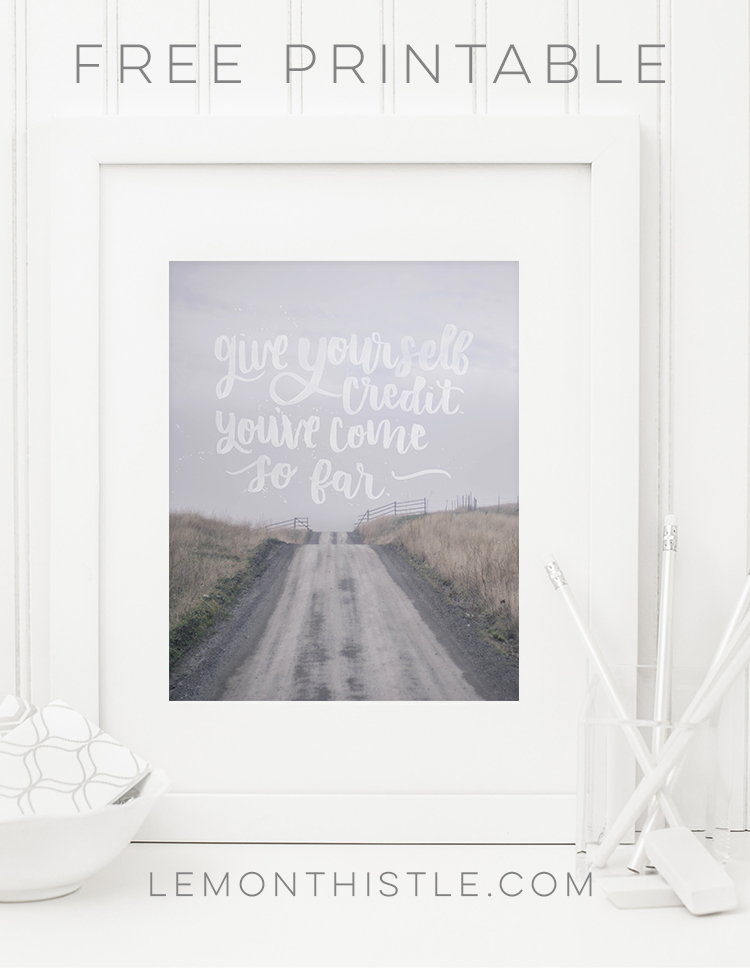 Alrighty, if you're ready to snag your fave of the tech wallpapers- just click the linked words below to download them. And if you'd like to grab this in an 8×10 printable- I'm sending that one out to my email list later this week (just sign up in the sidebar!).
QUOTES:
Desktop / iPad / iPhone (6)
CALENDAR
Desktop / iPad / iPhone (6)
SCRIPT:
Desktop / iPad / iPhone (6)
*If you are using the iPhone or iPad backgrounds, they are designed to be used with perspective zoom OFF. To turn it off pinch the screen to view the entire design (when you're adjusting the positioning) in the same way you'd zoom out*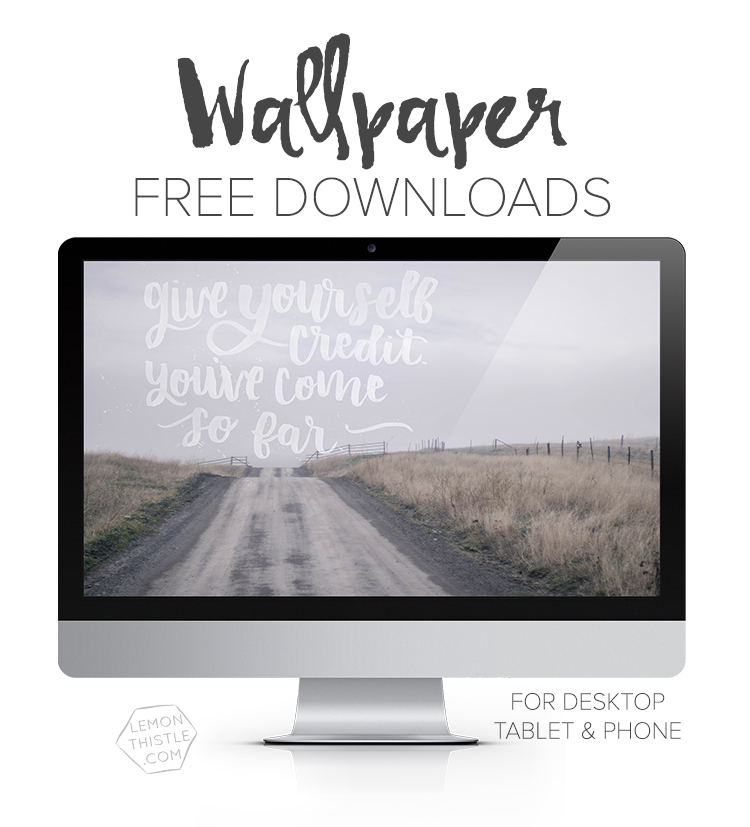 PSST! I love lettering quotes you guys send in. If you have one you're dying to see, shoot it to me and I'll add it to my list of ideas, you might just get it :) Also- if you're using these freebies on your devices, I'd love to see a snap! I'm @colleenpastoor on social.