December, you guys! Can you believe it? The most wonderful time of the year, they say. I'm super excited about this month's wallpapers. It's not a photo background like all the rest, but it's the holidays and plaid? It just needed to make an appearance. Also… get cozy isn't really a quote. But it just needed to be said. You're okay with all these changes right? I thought you'd be on board, you're always cool like that.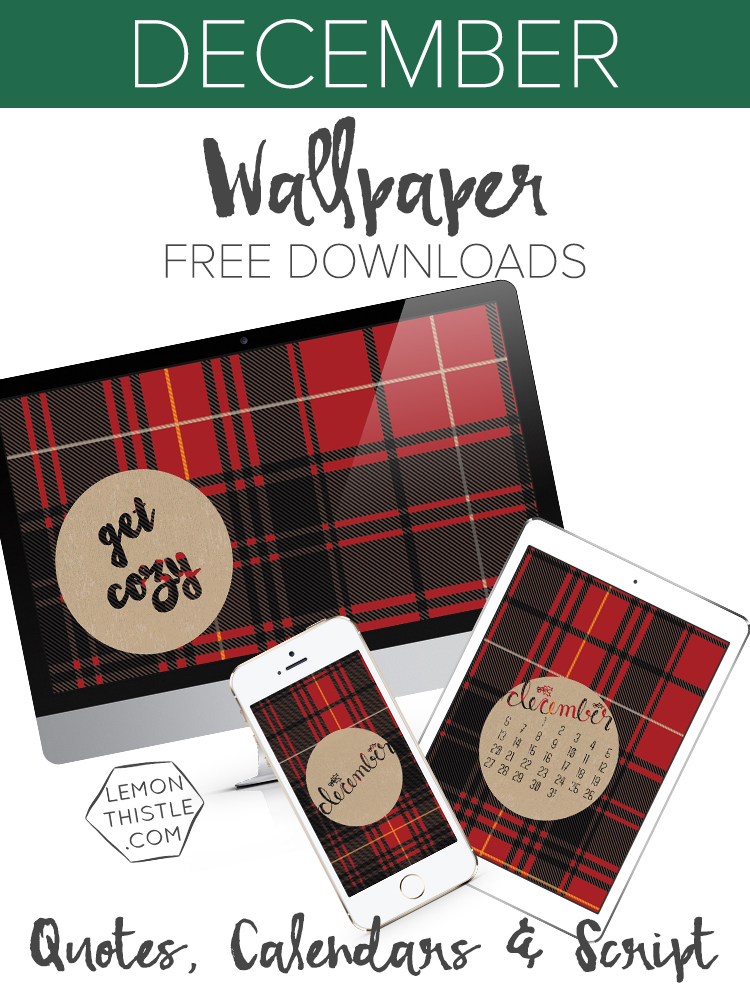 If you're new to Lemon Thistle, every month, I create free technology backgrounds for you to download. I make each a quote version, a calendar version, and a monthly script version in each desktop, phone, and tablet sizes. You can take your pick! I'm also now creating a free printable 8×10 version of the quote for my e-mail friends. If you're not yet signed up for my list, you can get in on the updates and freebies right here!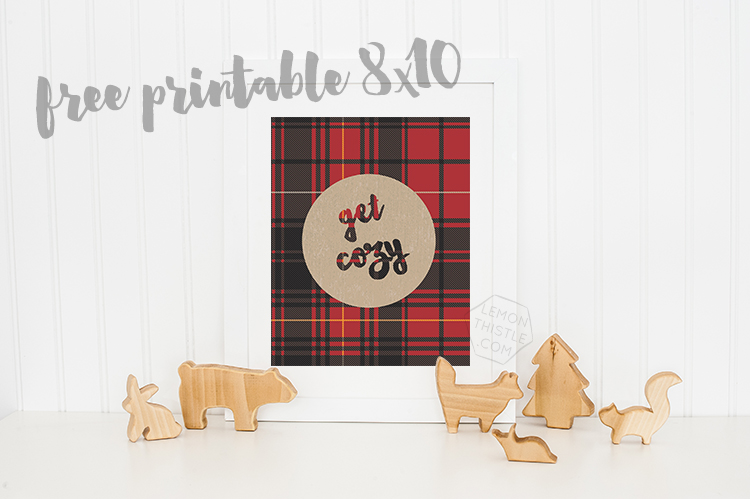 Alright- ready to snag your fave of the tech wallpapers? Just click the linked words to download them.
QUOTES:
Desktop / iPad / iPhone (5)
CALENDAR:
Desktop / iPad / iPhone (5)
SCRIPT:
Desktop / iPad / iPhone (5)
*If you are using the iPhone or iPad backgrounds, they are designed to be used with perspective zoom OFF. To turn it off pinch the screen to view the entire design (when you're adjusting the positioning) in the same way you'd zoom out*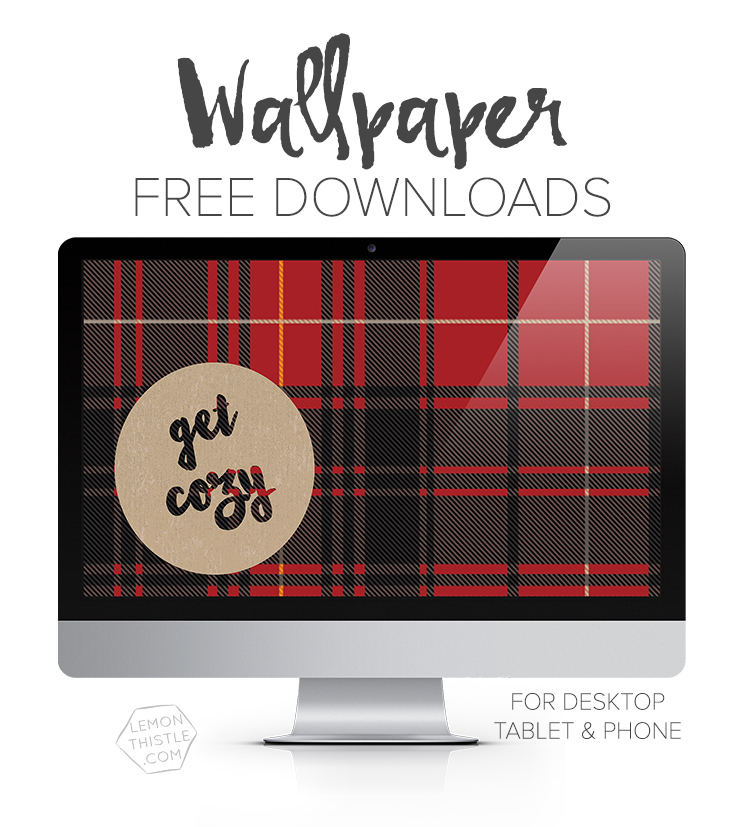 You can check out all the wallpapers in the series here– the quote backgrounds are great year round!
I did want to ask you though… is this something you're loving? I'm trying to decide if I should keep doing these each month or if I should swap them out for another type of post. And if I did… what would you want to see?! Can you sense a reader survey coming ;)