Free Printable Bachelorette BINGO is here for Hannah's Premiere! Print off the 6 different cards and make the Bachelorette Season 15 premiere a bit more fun.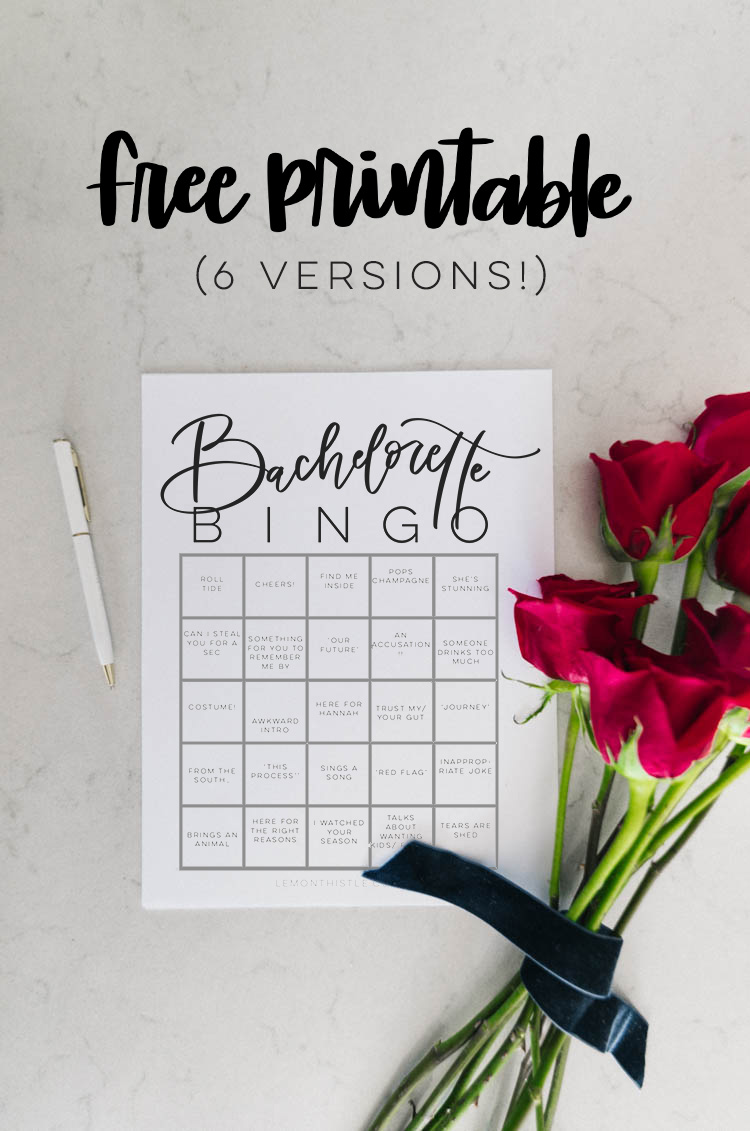 Last season of the Bachelor, I made a bingo for my friends and shared our night on Instagram stories and had sooo many replies asking if it was a printable. So I made one for the finale and am making one again for the Bachelorette premiere! I love that you guys are asking for this because I'm game to talk Bachelorette with pretty much anyone. So this is super fun for me!
My friends and I came up with these squares but if you have any suggestions- be sure to let me know and I can include them in the next BINGO! I might not make a new one every week, but I'll definitely make a couple generic ones for Hannah's season after the premiere! And from the previews, I should have lots of 'accusations', 'brawl breaks out' and 'ambulance' squares! Oh my, I just can't wait!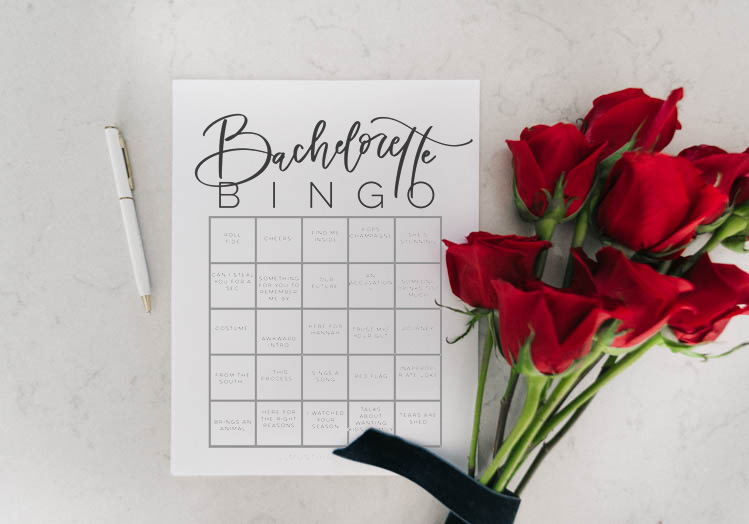 To use these, just download the file above, double click to 'unzip' and then print each of the 6 (or as many as you need) off! Then be sure to share your Bachelorette viewing party with me on IG! @colleenpastoor :)