I'm pretty sure I say it every month, but man- April flew by. In April, I attended my first blogging conference, launched my first e-product, and was preparing to launch an Etsy shop (more news on that next week!). It's been kind of crazy. I'm hearing that you would all like a re-cap on Snap so I would LOVE to do that for you. BUT I have things planned… so it will be at least a week before you see that. In the meantime, there is one thing that I learned that I'm going to go against today. I heard it recommended several times to stay away from talk of potty training if you're not a mommy blogger. I'm mostly not a mommy blogger (although I can't help over-sharing pictures of my babes on Instagram)… but I can TOTALLY see why bloggers talk about it. Because that is your whole life for a few days… you literally do nothing else, so you have nothing else to talk about. So I won't bore you with the stories, but I will tell you that this is one of the times since my twins were born that I'm envying mamas with just one baby. But then they give me cuddles and I couldn't imagine just one.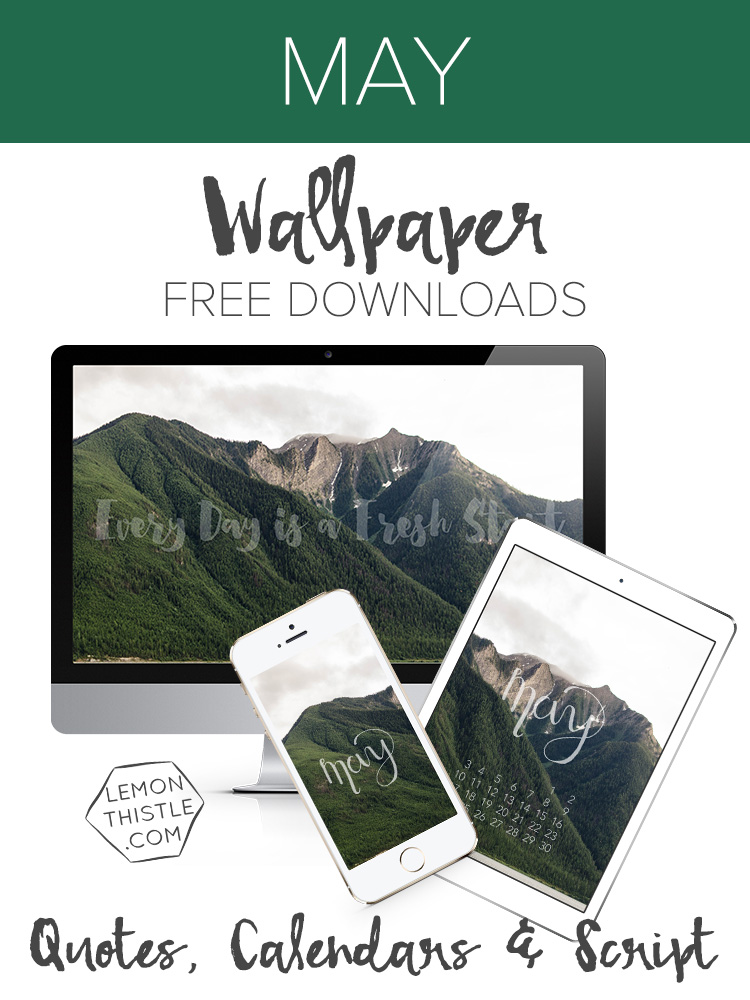 Anyways, let's get on with the goods and scrap the potty talk, what do you say? I thought you'd be okay with that. This quote is so encouraging for me, I can get so overwhelmed with my growing to-do list, messy house and there never seems to be enough hours in the day. I can get really discouraged sometimes and it is so encouraging to treat each day like a fresh start. It also speaks to my faith. Lamentations 3:23 says, "Your mercies are new each morning". How great is it that even if we fail ourselves, each day God gives us a fresh start?
And a word about the photo for this wallpaper, it was taken on a camping trip I took a couple years ago. It was right after the biggest storm I've ever been in the middle of. I've never been frightened of a storm, except for this once. We actually lost our tent in the storm and slept in our car the rest of the trip. We were collecting our friends' sail boat from the opposite side of the lake and as the sky started to clear, the colour in this mountain was so rich. It's such a simple photo, but I still love it because of the moment it reminds me of- the peace after the storm.
QUOTES:
CALENDAR:
SCRIPT:
*If you are using the iPhone or iPad backgrounds, they are designed to be used with perspective zoom OFF. To turn it off pinch the screen to view the entire design (when you're adjusting the positioning) in the same way you'd zoom out*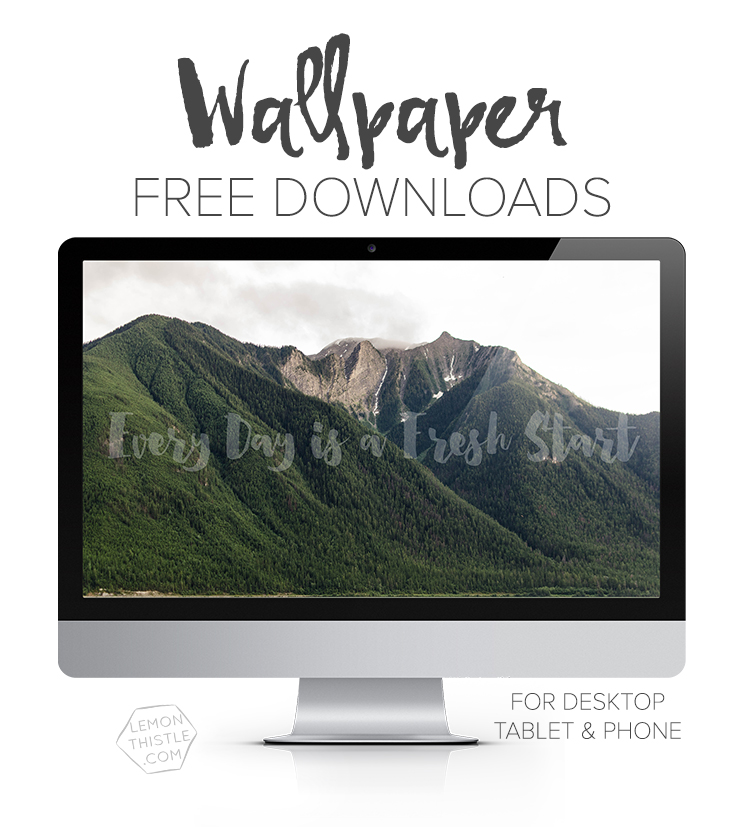 You can check out all the tech wallpapers in the series here– the quote backgrounds are great year round!
Is there a quote that you'd like to see in a background? I've yet to pick for June so comment or tweet me @colleenpastoor! I can't wait to hear from you :)