Happy February! Time flies when you're having fun, doesn't it? Since my hand lettered calendars were crazy popular this year, I've decided to do a monthly free desktop background for you! So around the first of every month this year, you can check back here and I'll have wallpapers for your Desktop, Tablet and Phone! Ready to meet our February Wallpaper?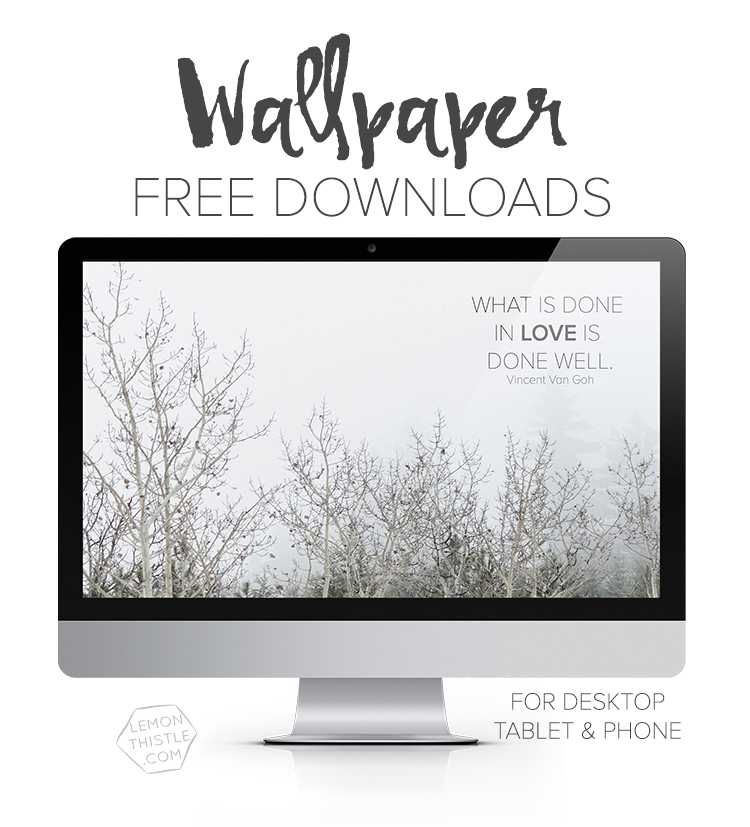 I've also decided to do three varieties. I love a calendar as much as the next person, but sometimes I like pretty just as much. I've made ya' a version with just the script, the script and calendar, and just a quote. So you can take your pick! The quote I picked for February has the word 'love' in it… so it can pass for 'valentines'-y without being lovey dovey. I actually LOVE (there's that word again) this quote from Vincent Van Goh. Sometimes we demand perfection out of ourselves, but this is such a lovely redeeming reminder for us. It applies in so many areas: art, ministry, family… It allows us to let go of some of the little things, and reminds us to do everything in love (there's no better way). 
Alright- enough small talk- here's the goods! Just click the linked words to download the background/wallpaper of your choosing.
Quotes:
Calendar:
Script: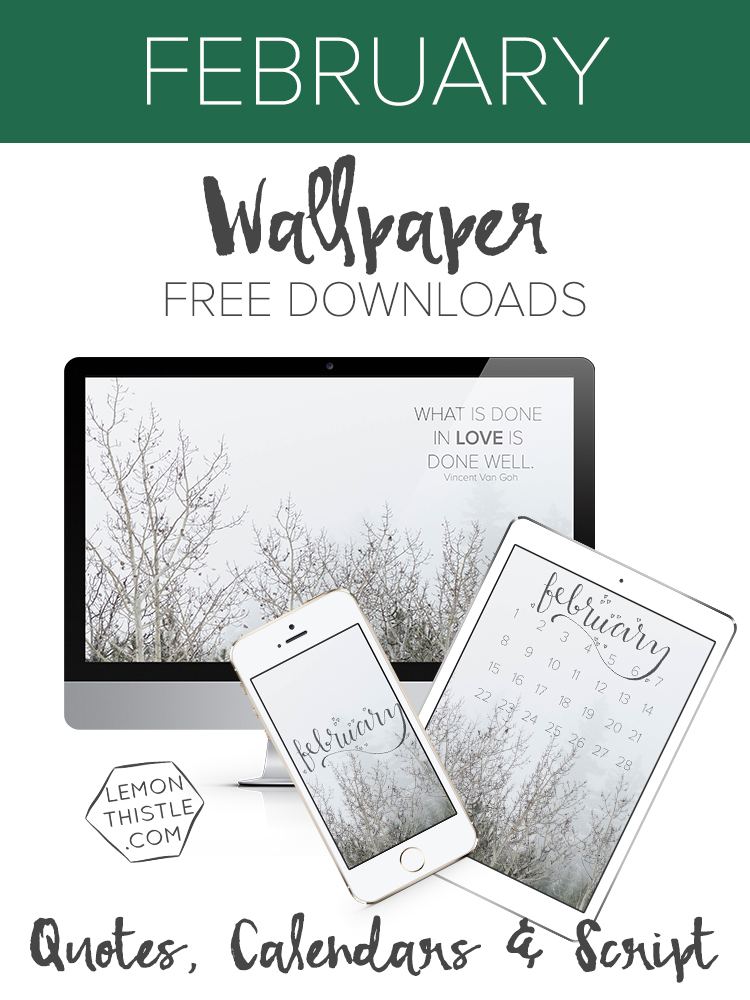 *If you are using the iPhone or iPad backgrounds, they are designed to be used with perspective zoom OFF. To turn it off pinch the screen to view the entire design (when you're adjusting the positioning) in the same way you'd zoom out*
Is there a quote that you'd like to see in a background? I've yet to pick for March so comment or tweet me! I can't wait to hear from you :)