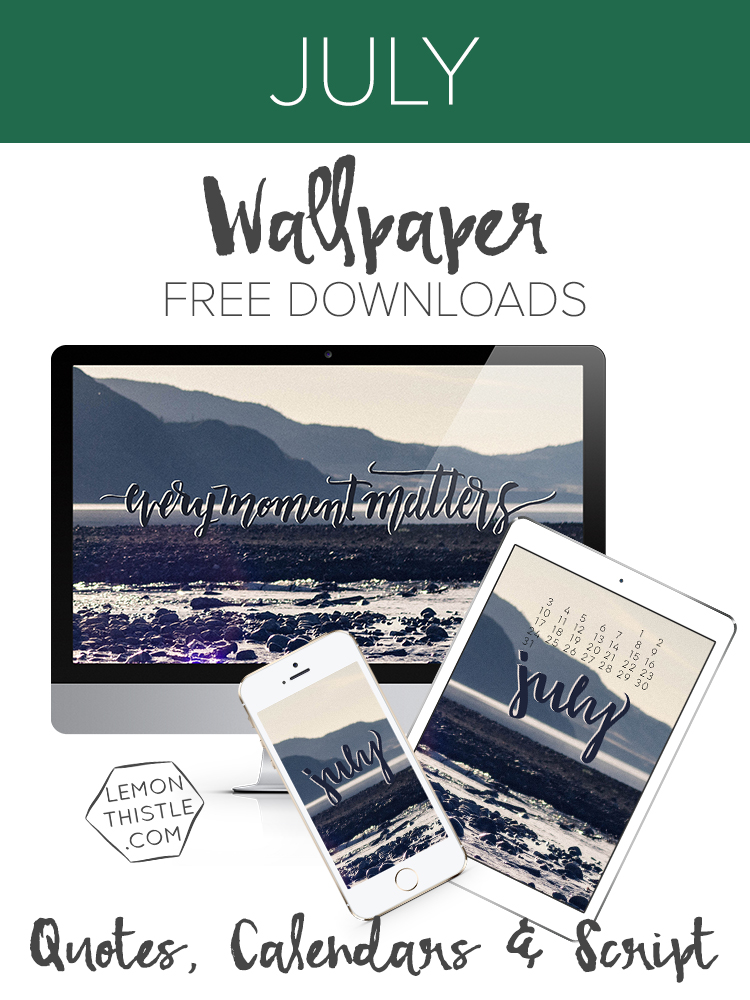 HALF WAY! You guys, we're half way through 2016 now. Isn't that nuts? It's going way too fast if you ask me. But I'm excited to let you know that thanks to my email list chiming in, I'll be hand lettering the quotes for your monthly tech wallpapers from now on! I also send out an 8×10 quote printable to my email list (that'll go out later today if you want to get your name in!), so if you want some more (free!) hand lettered art in your life… this is a way to get that ;) Sign up right here.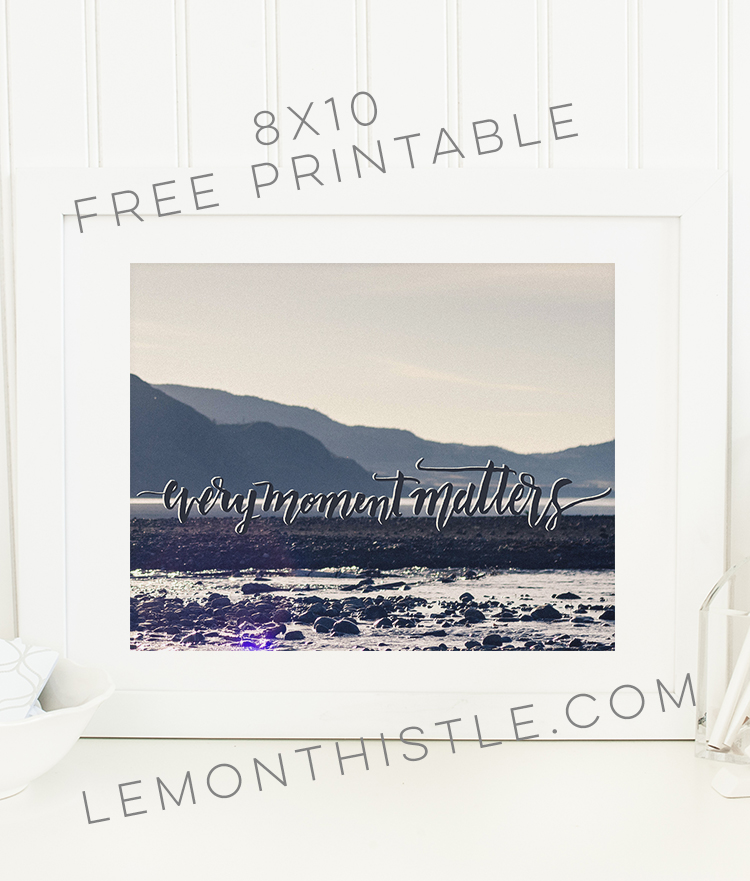 The quote I chose this month I LOVE because it reminds me that even the little insignificant feeling moments are big ones. Feeding Windsor his mushy food feels like it takes forever when I have a to-do list a mile long… but that's what I'll remember (not the 10 things I crossed off that list). And when my kids are running around playing and glancing up to make sure I'm watching them (and all I really want to be doing is sleeping or scrolling Instagram)… those moments matter so much to them- and to me. It's also so applicable with work time- I'm so good at wasting it and feeling like my list hasn't gotten any shorter. If I'm going to take time to sit down and work- I want to make every moment matter! I just think it's such a good reminder.
Alright- ready to snag your fave of the tech wallpapers? Just click the linked words to download them.
QUOTES:
Desktop / iPad / iPhone (6)
CALENDAR
Desktop / iPad / iPhone (6)
SCRIPT:
Desktop / iPad / iPhone (6)
*If you are using the iPhone or iPad backgrounds, they are designed to be used with perspective zoom OFF. To turn it off pinch the screen to view the entire design (when you're adjusting the positioning) in the same way you'd zoom out*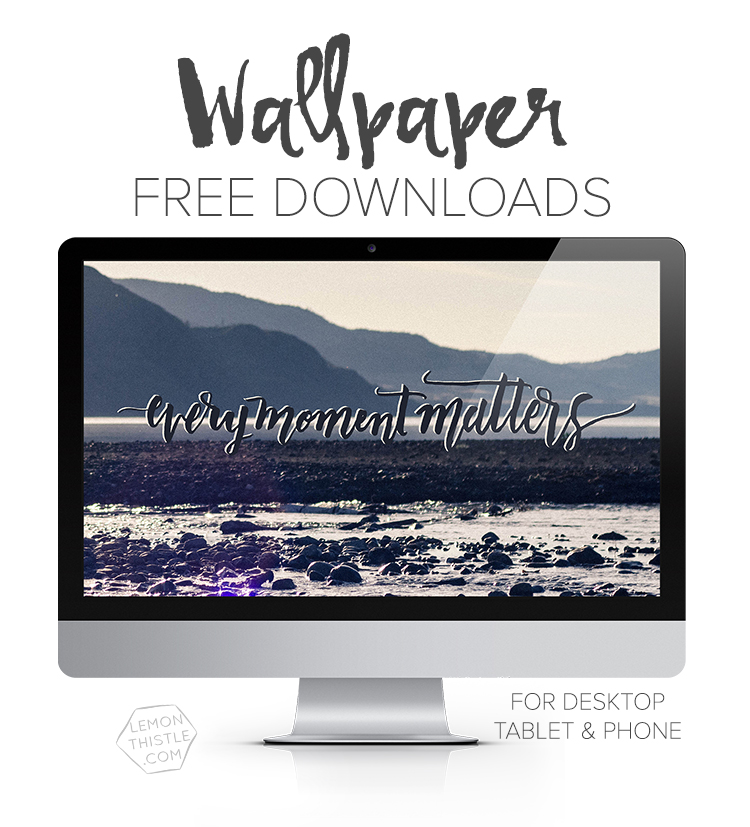 You can check out all the wallpapers in the series here– the quote backgrounds are great year round! And as always… if you have a quote that you want to see- tell me! I haven't picked one for August yet (I'm kind of last minute like that).