Free inspirational tech wallpaper for May in hand lettered quote (Dwell in hope), calendar, and monthly script versions for your phone, iPad and computer!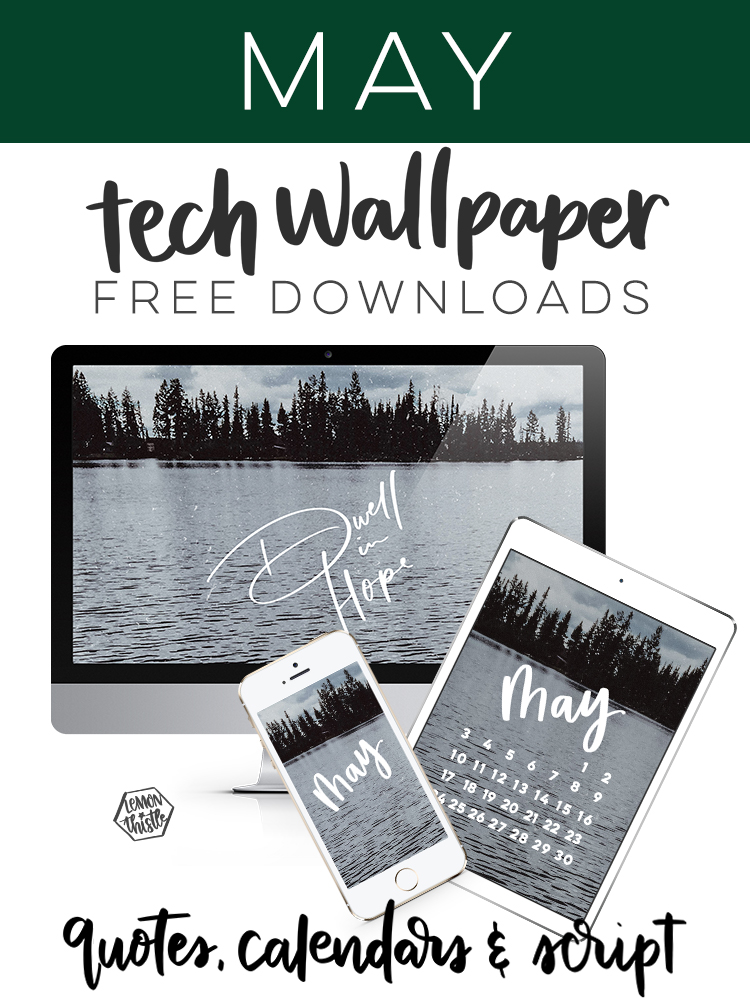 Well, what a month it has been. I don't know about you but at this point in things- I'm tired. And I don't need someone or something else telling me to hustle. I'd actually lettered wallpapers for the whole year back in January and most of them were about focus or goals or being capable and I just felt like we really don't need more of that right now. I lettered this 'dwell in hope' with that in mind. I think we could all use that comfort right now. I hope you enjoy!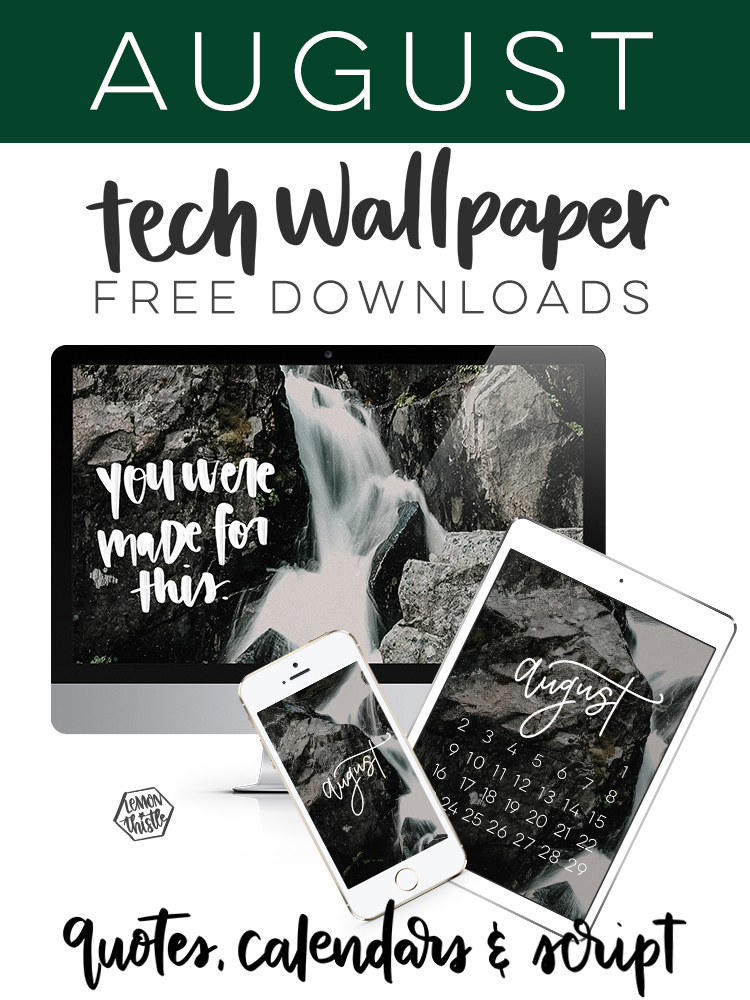 It's officially summer, so I thought it was time for a beachy wallpaper. This just makes me want to go for a swim so badly, but I'm not headed to an ocean anytime soon- ha! I have a little ceramic ornament with this quote by my front door. It was a gift from a friend and I smile every time I read it. I thought you guys might enjoy it as well.
If you're new to Lemon Thistle, every month, I create free hand lettered tech backgrounds for you to download. This month, I chose a motivational quote for you as well as a calendar version, and a monthly script version in each desktop, phone, and tablet sizes. You can take your pick! I also create a free printable 8×10 version of the quote for my e-mail friends. If you're not yet signed up for my list, you can get in on the updates and freebies right here!
Alright, enough with the pep talk, give me the goods! I got you- just click the linked words below to download the ones you'd like.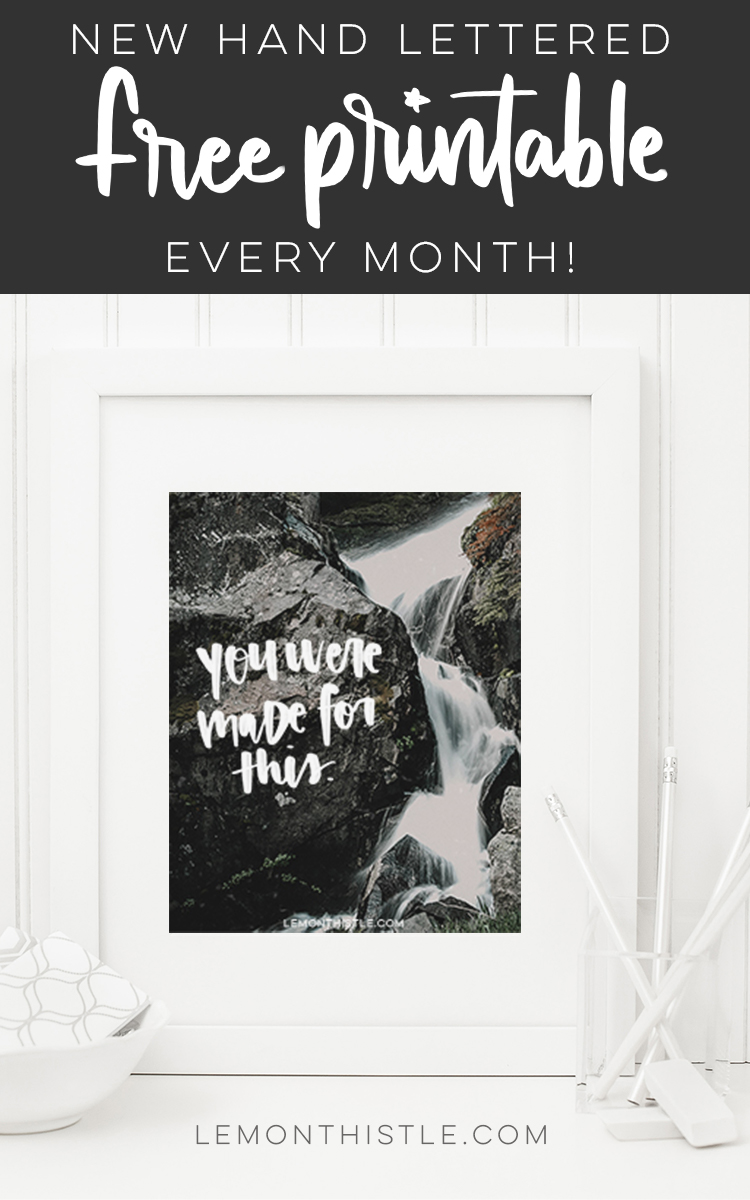 QUOTES:
CALENDAR:
SCRIPT:
*If you are using the iPhone or iPad backgrounds, they are designed to be used with perspective zoom OFF. To turn it off pinch the screen to view the entire design (when you're adjusting the positioning) in the same way you'd zoom out or if you have the updated OS hit 'Still' and adjust*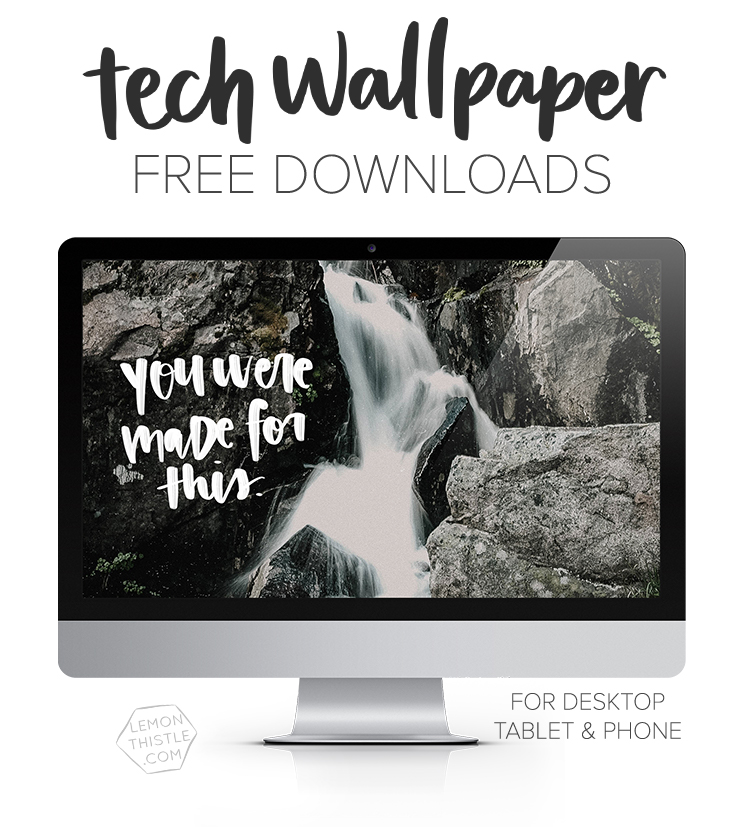 PSST… LOOKING FOR MORE OPTIONS FOR TECH WALLPAPERS? THE QUOTE ONES I MAKE EACH MONTH CAN BE FOUND HERE! YOU CAN DOWNLOAD THEM EVEN AFTER THE MONTH IS OVER!