It's time for your January handlettered Background! In beautiful quote (doubt kills more dreams than failure ever will), calendar, and monthly script versions for your phone, ipad and computer!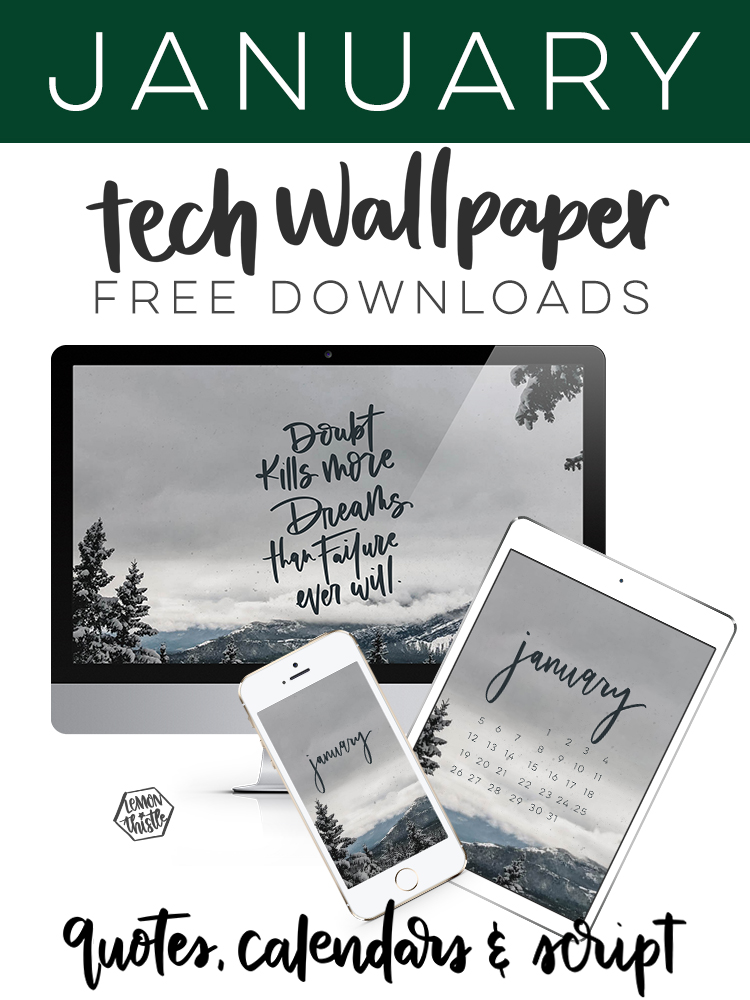 I quietly stopped putting out tech wallpapers at the end of last year and had a few comments and emails about it, but just couldn't pull it together to get them done with the holiday rush. I mentioned it in my weekly email last week and had an OVERWHELMING response that you guys want to see these each month. So I've put some time in and meet your January 2020 tech wallpaper!
This quote is such a great reminder as so many of us are setting goals for the year and dreaming about where this year (and the next ones!) will take us: Doubt kills more dreams than failure ever will. I'm currently reading 'You are a badass' by Jen Sincero and while it took me a bit to get into it (it was pretty out there at the start- ha!), I've really been digging into it. She talks about how if we think we won't achieve our goals or dreams… we aren't going to. I've been trying to change my mindset around the things I dream for- I've always talked myself down and been the voice of reason for myself. But why not believe in yourself?
If you're new to Lemon Thistle, every month, I create free handlettered tech backgrounds for you to download. I make each a quote version, a calendar version, and a monthly script version in each desktop, phone, and tablet sizes. You can take your pick! I also create a free printable 8×10 version of the quote for my e-mail friends. If you're not yet signed up for my list, you can get in on the updates and freebies right here!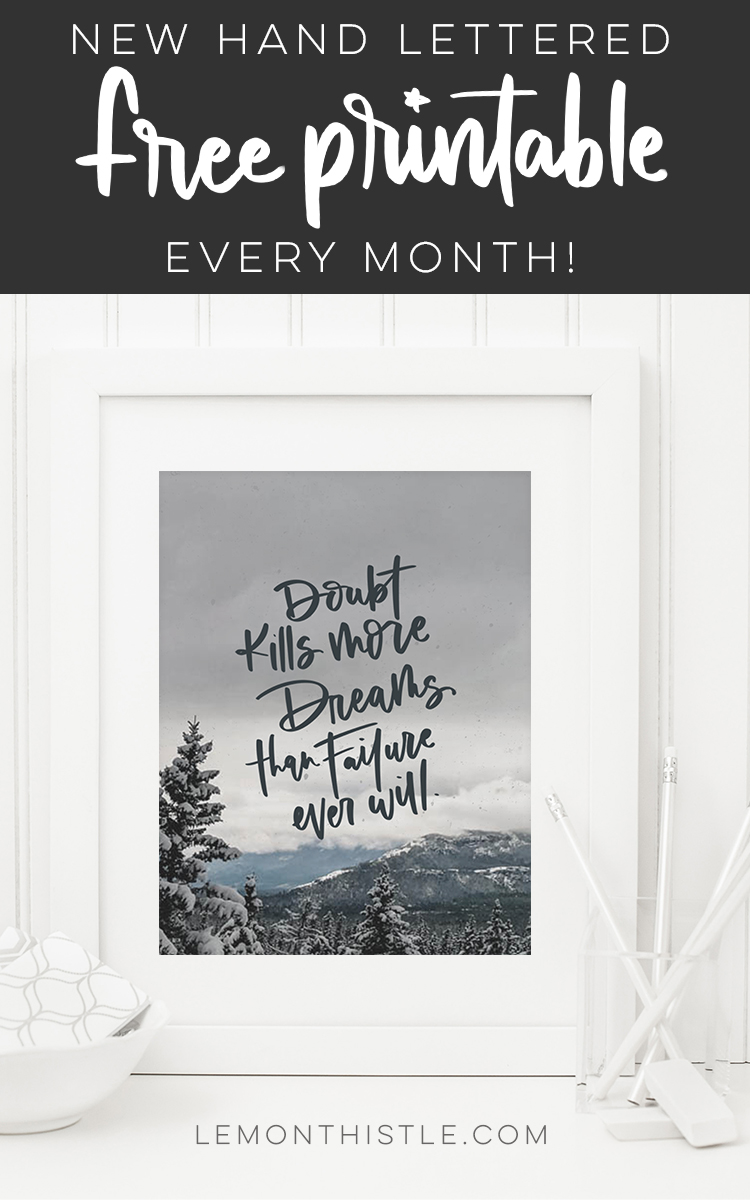 Alright, enough with the pep talk, give me the goods! I got you- just click the linked words below to download the ones you'd like.
QUOTES:
CALENDAR:
SCRIPT:
*If you are using the iPhone or iPad backgrounds, they are designed to be used with perspective zoom OFF. To turn it off pinch the screen to view the entire design (when you're adjusting the positioning) in the same way you'd zoom out or if you have the updated OS hit 'Still' and adjust*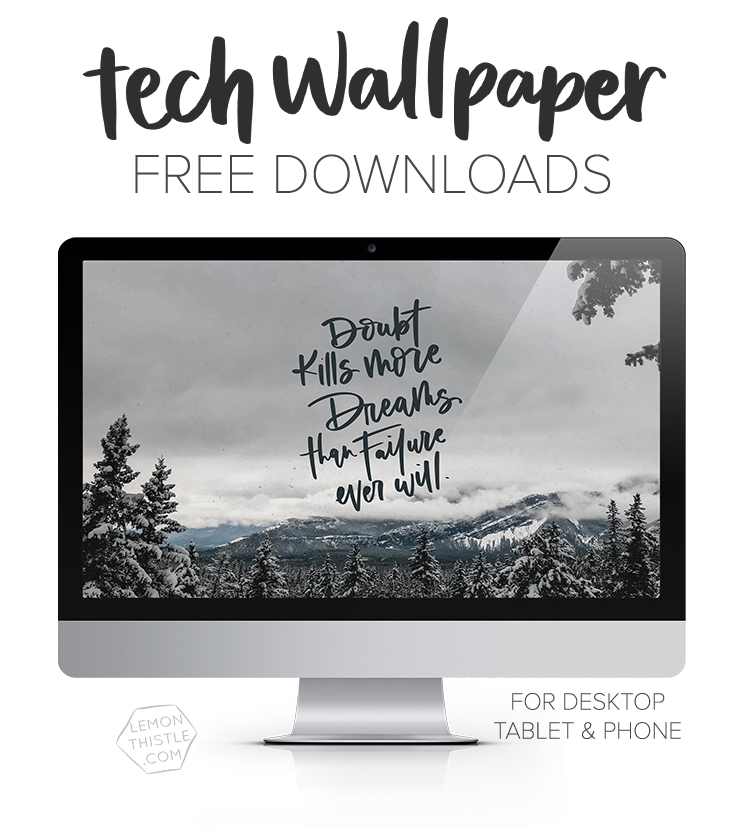 PSST… LOOKING FOR MORE OPTIONS FOR TECH WALLPAPERS? THE QUOTE ONES I MAKE EACH MONTH CAN BE FOUND HERE! YOU CAN DOWNLOAD THEM EVEN AFTER THE MONTH IS OVER!