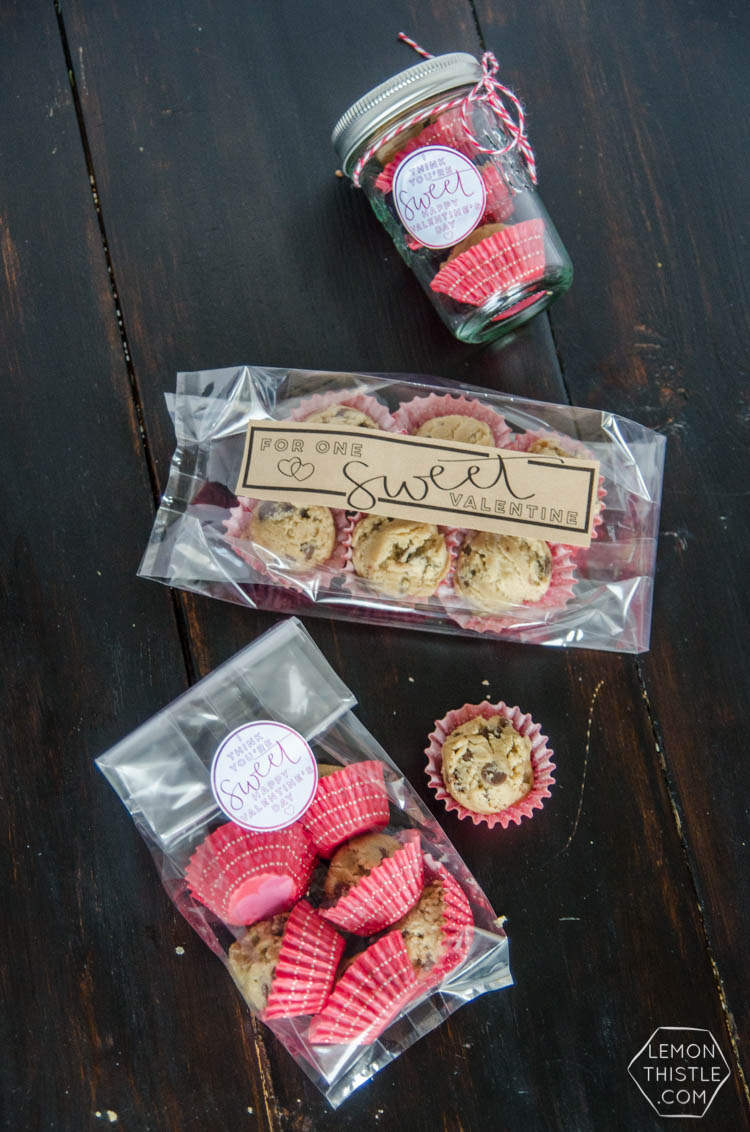 One more week until the 'sweetest' day of the year, you guys! Do you have any plans? I am hoping to pop a couple Valentines cards in the mail, but there are a few people around here that I'd love to give a little something to as well. One of my favourite small gifts to give is cookie dough. Maybe because I love to have fresh cookies myself, I love to give individually packed cookie dough packages. I thought that making some little labels for treat packages would be fun, and wrapped them up a few different ways. You could also wrap cookies if you're packing them around out of a refrigerator. But since it's not Valentine's day yet, I cooked these ones up for myself… wouldn't you?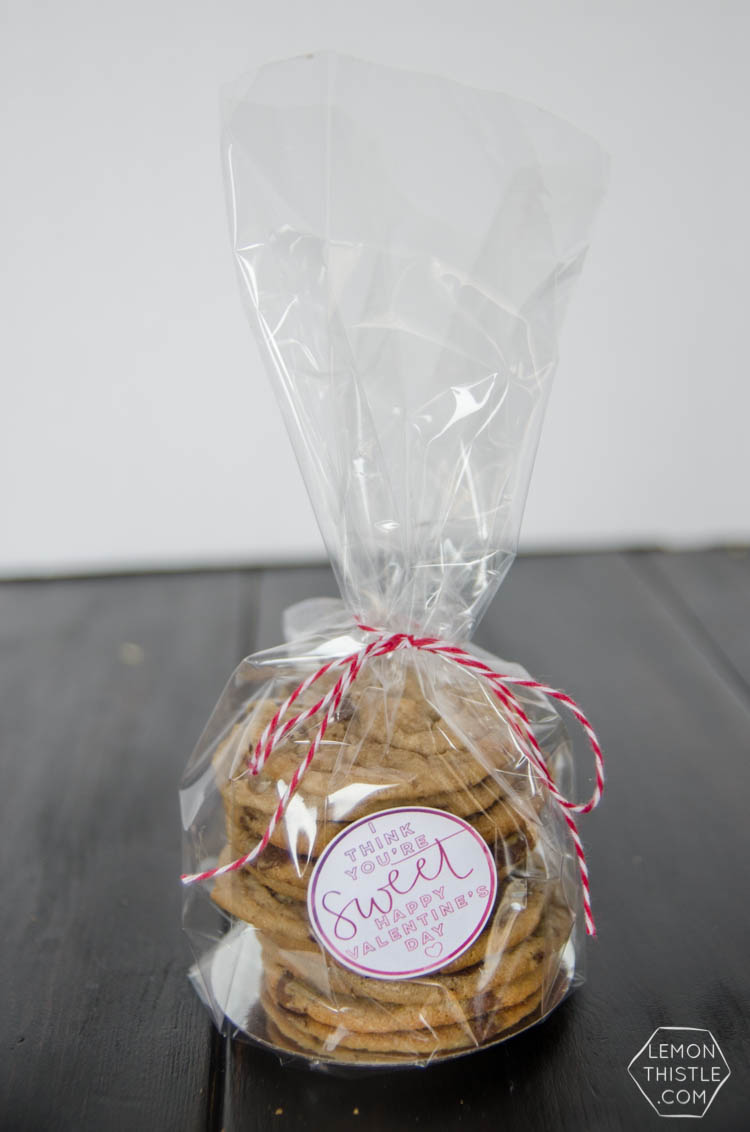 I hand lettered this 'sweet' and added a watercolour effect to print on round labels. I also went and created larger rectangular label for bigger packages… and then a black and white version of both to print on kraft labels. I thought for sure I'd like the colour ones better… but the kraft has stolen my heart you guys. So I have all four for you to choose from.
Here's what you'll need to make your own 'Sweet' Valentines:
Cookie Dough (I love this recipe)
Scoop
Mini Cupcake Liners
Cello Bags, Mason Jars, or Other Packaging
Printable Designs for Valentines Labels (see below to download)
Label Sheets (I used these round labels and these full sheet labels from World Label- both are available in kraft)
Printer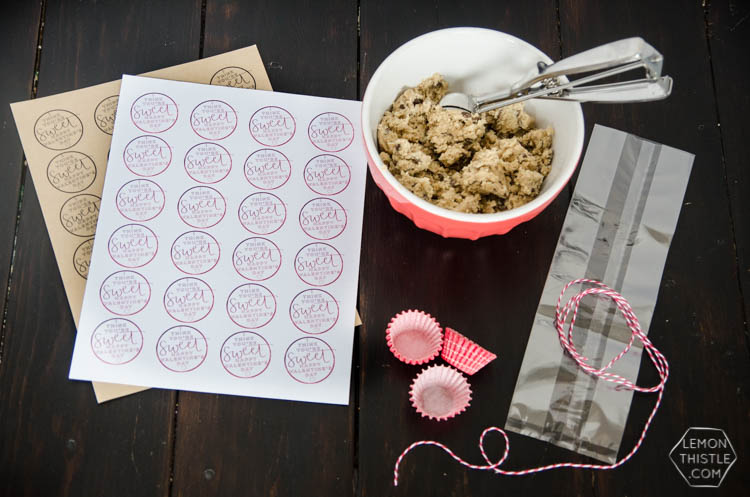 First, print out your valentines labels. I used the template included for the round labels from World Label, and printed the larger rectangle ones on full sheet labels before cutting out. Both of them are available in Kraft if you prefer. Just grab your labels below (these are PNGs, just throw them into whichever print program you prefer- personal use only please!):
Round Watercolour / Round Black / Rectangle Watercolour / Rectangle Black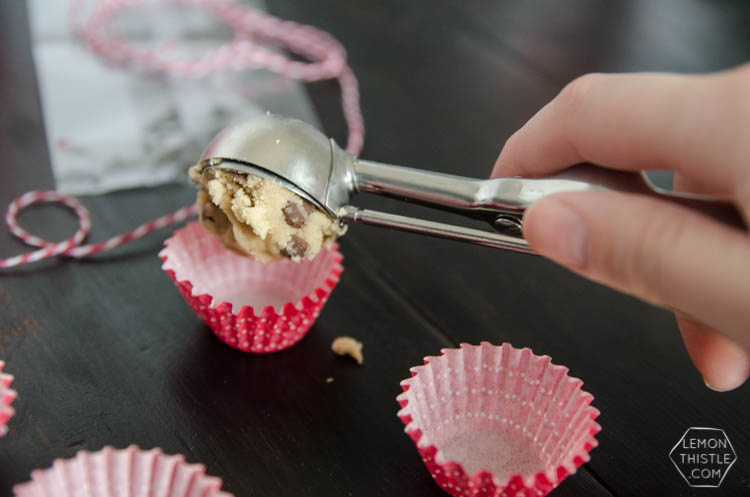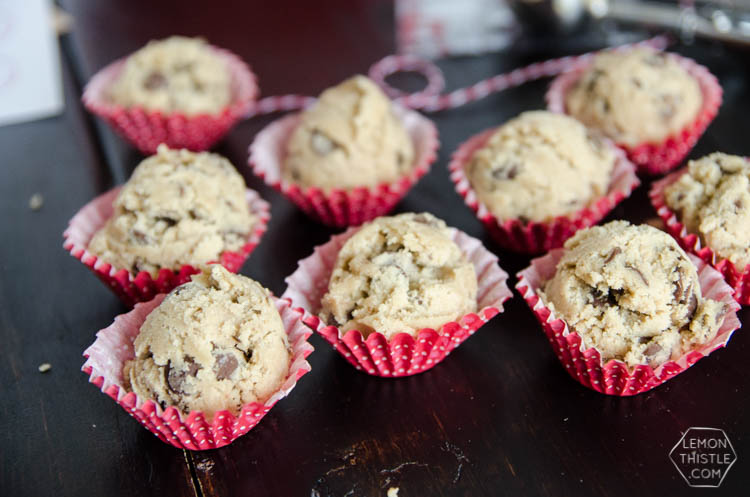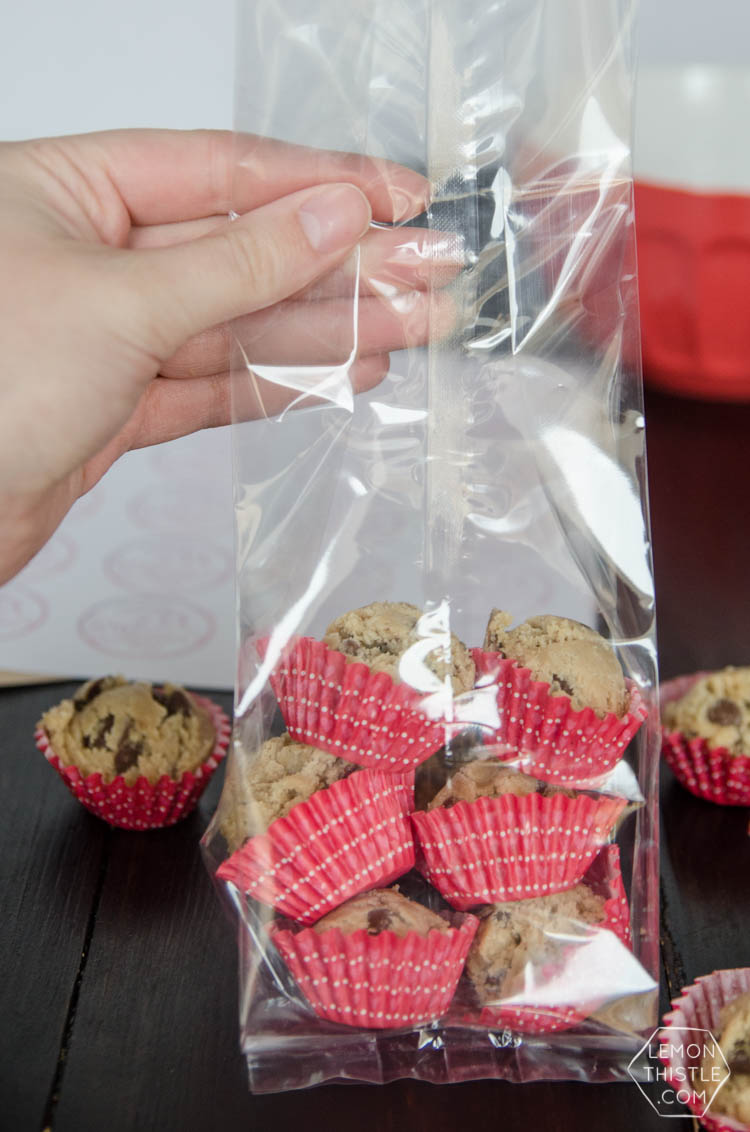 Next, get mixing. Once you've whipped up your cookie dough, use a scoop to fill mini cupcake liners. Play around with wrapping the individual cookie dough portions different ways. I found the cello bags a little difficult to keep looking 'nice', so I switched to mason jars after a while and LOVE how they look with cookie dough in there. The only downside is you can only fit 3 in the smaller jars. But more for me then, right? ;)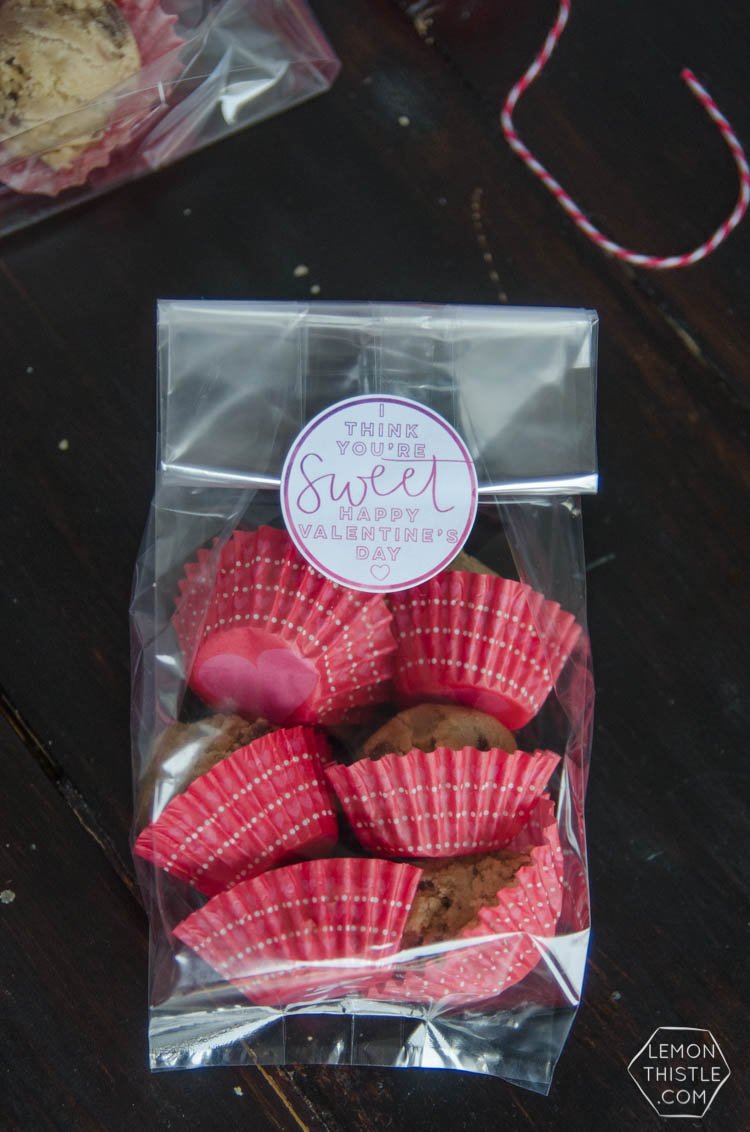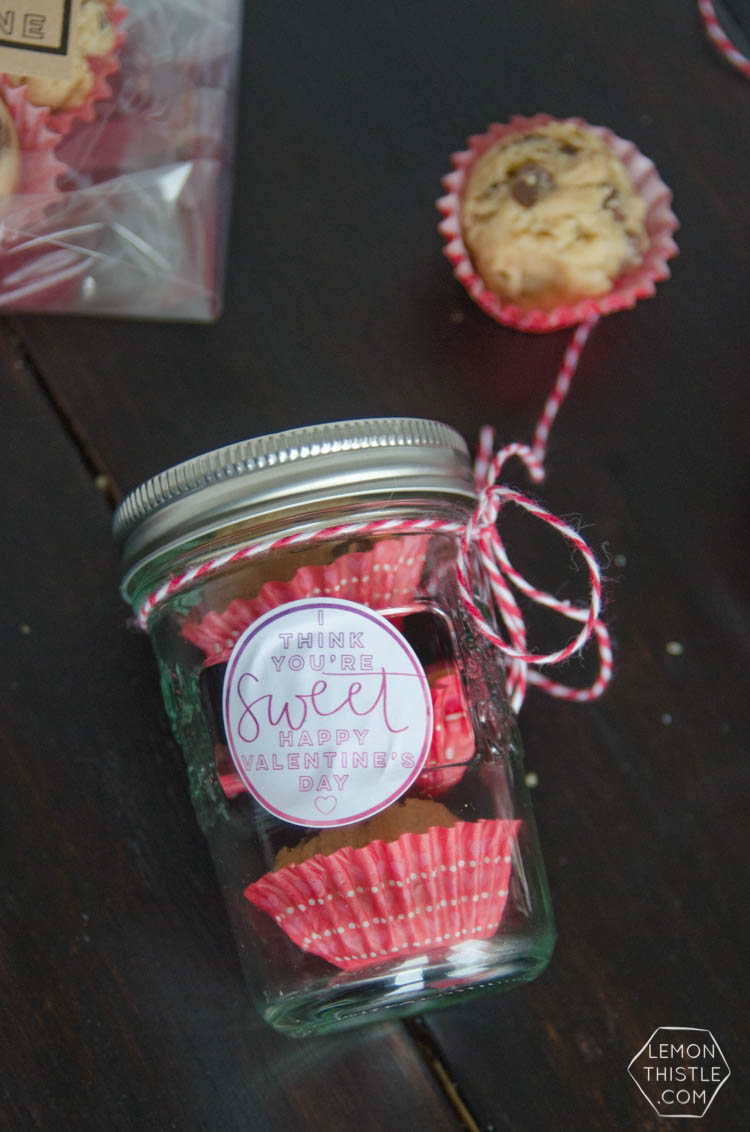 Once you have your cookie dough packaged up, slap on the valentines labels and head on your way. Alternately, you could bake those cookies and THEN package them up. Those look pretty darn awesome as well. So, tell me… would you rather be gifted cookie dough (aka, fresh out of the oven whenever you want) or baked cookies (aka, eat them on the spot)?