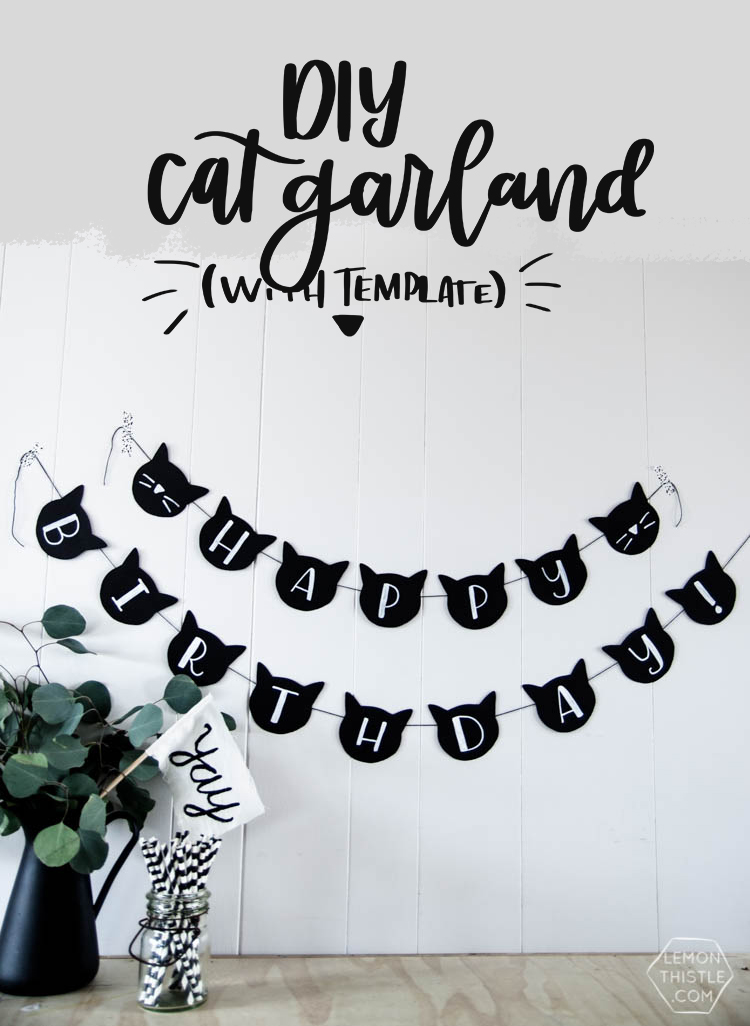 We all have a friend that just loves cats. Don't we? You know the one. We send her GIFs of cats and every birthday gift you get her has cats on it too. Maybe she doesn't even have a cat, but she is the cat lady of your friend group. And for her birthday party, you know you have to make it cat-tastic. So that's what this banner is. A DIY birthday banner for the cat lover. I didn't know what to title this post. Cat lady banner? Cat garland birthday banner? Cat Birthday Party Decor? Probably that would have been the most searchable.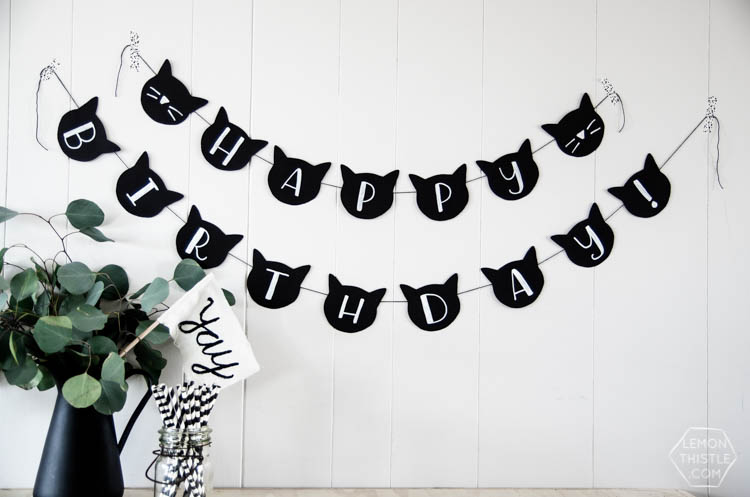 This banner is really simple to make- you can make it with a Cricut like I did or you can cut it out by hand using my template. Either or- you're golden. Ready for the DIY instructions?
Start by cutting out your cats. I cut mine out of black cardstock using my Cricut, but you could totally print the template out and cut these kitties by hand since it's a pretty simple shape.
Once your cats are cut out, letter away on them! To get this really bright white, I used a paint marker. Montana markers are my total fave for this, but use whatever you have. I thickened the down strokes of my letters up to give them a brush lettered look.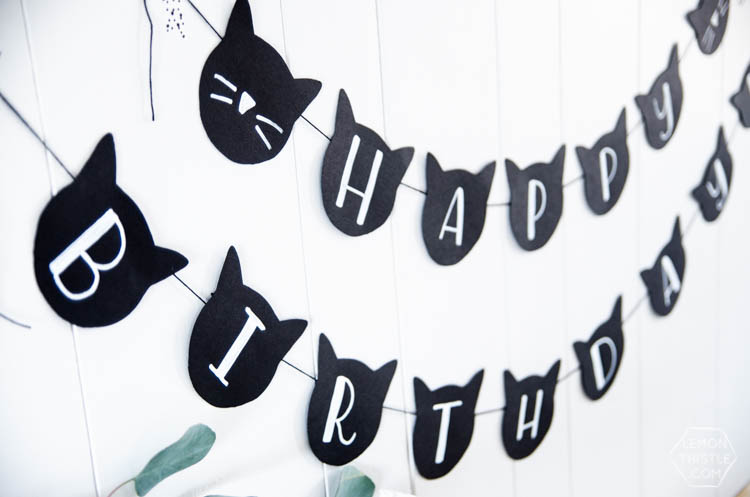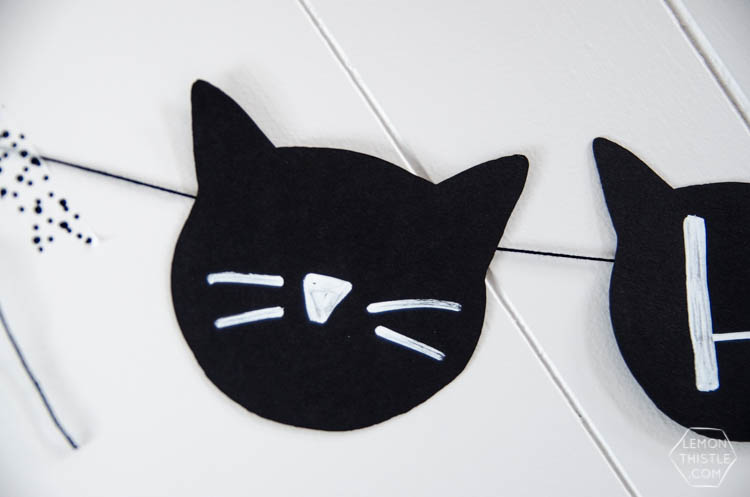 Then make some cats! I added some nose/whisker cats to break up the words and make it a bit more cat lady. I love how these ones turned out and think it would be fun to do a whole banner of these cute cats.
Then, tape it onto your string. To make sure your cats don't spin around and you see the tape- make sure to position the string on the upper half of your cut out.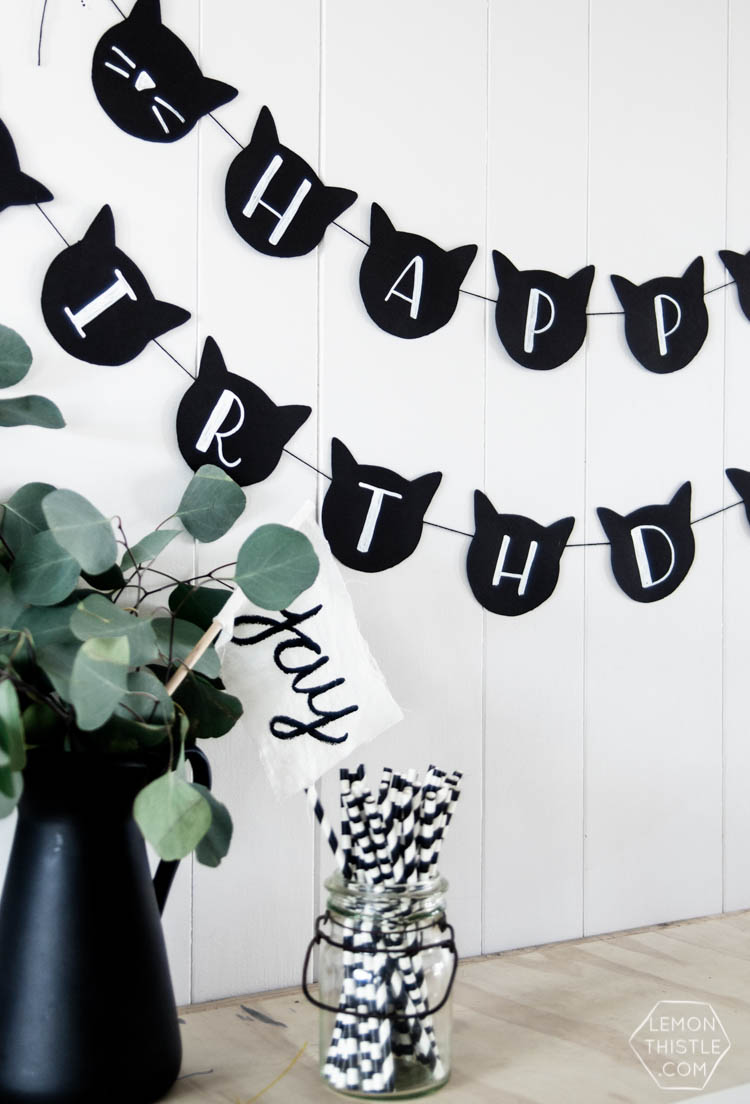 Ta-Da! I hope it makes your cat loving friend just as happy as it made mine :)