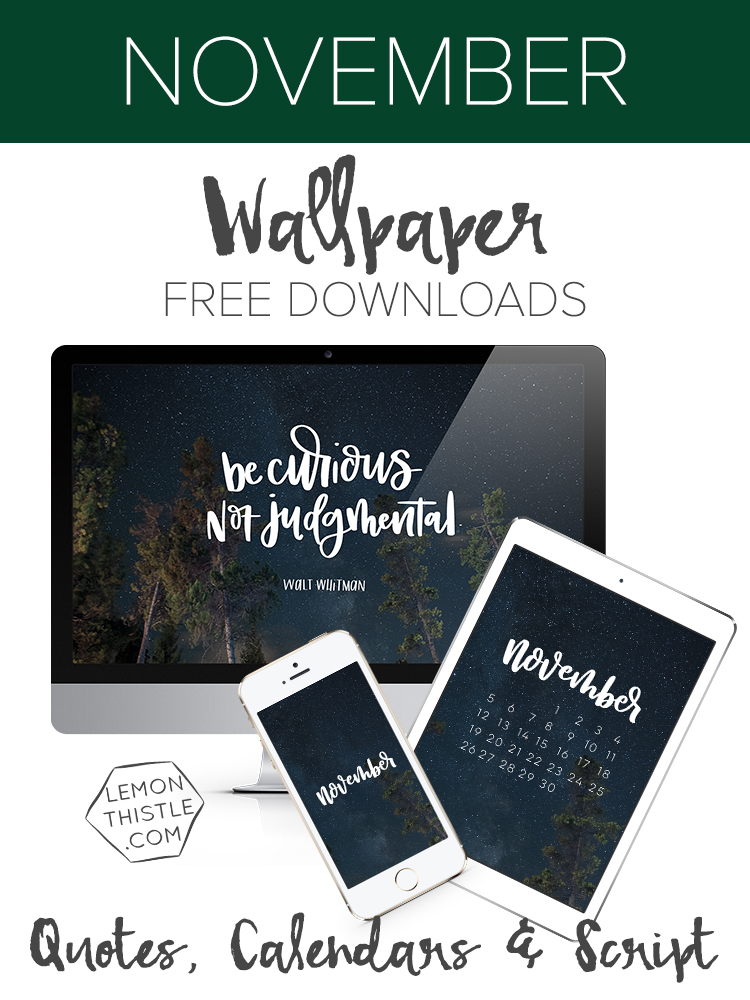 It's almost November! Somehow, it's here and that's a biiig deal for me this month. This month is my due date with our fourth babe and I'm counting down the days. Since I'm trying to get ahead before babe gets here, I really didn't want to take the time to head out and take photos for the wallpapers… because I don't go much of anywhere right now #limitedactivity. And honestly, you're probably going to have more beautiful wallpapers for the next few months because of it… because! My dad was kind enough to let me use some of his amazing photos for the wallpapers. I've made up the next three already with his photos- they're just too good, you guys.
This month's, I took on a Walt Whitman quote that I love, "Be Curious, Not Judgmental". In lettering this I had to check the spelling of judgmental a couple times and learned that both judgmental and judgemental are considered right- just different meanings! Judgmental is a negative thing where as judgemental just means to judge- and that isn't necessary a bad thing. Interesting, right? No? Just me? Alright.
If you're new to Lemon Thistle, every month, I create free handlettered backgrounds for you to download. I make each a quote version, a calendar version, and a monthly script version in each desktop, phone, and tablet sizes. You can take your pick! I also create a free printable 8×10 version of the quote for my e-mail friends.
 IF YOU'RE NOT YET SIGNED UP FOR MY LIST, YOU CAN GET IN ON THE UPDATES AND FREEBIES RIGHT HERE!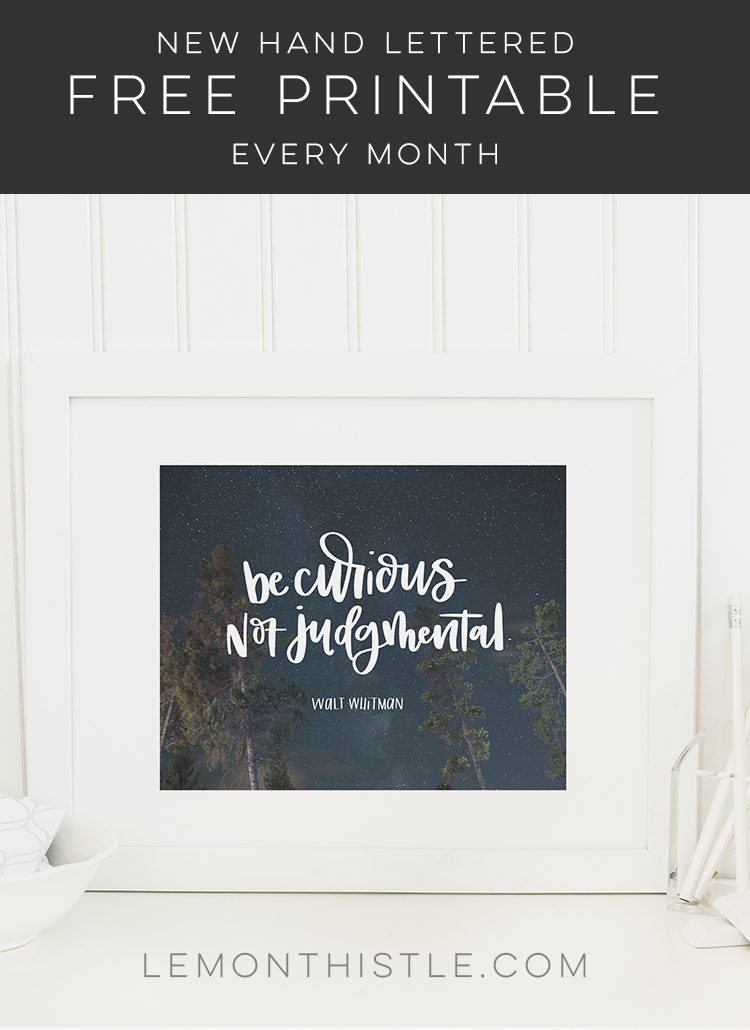 Enough with the chatter, am I right? JUST GIVE ME THE GOODS! Just click the linked words below to download them!

QUOTES:
CALENDAR:
MONTHLY SCRIPT:
*If you are using the iPhone or iPad backgrounds, they are designed to be used with perspective zoom OFF. To turn it off pinch the screen to view the entire design (when you're adjusting the positioning) in the same way you'd zoom out or if you have the updated OS hit 'Still' and adjust*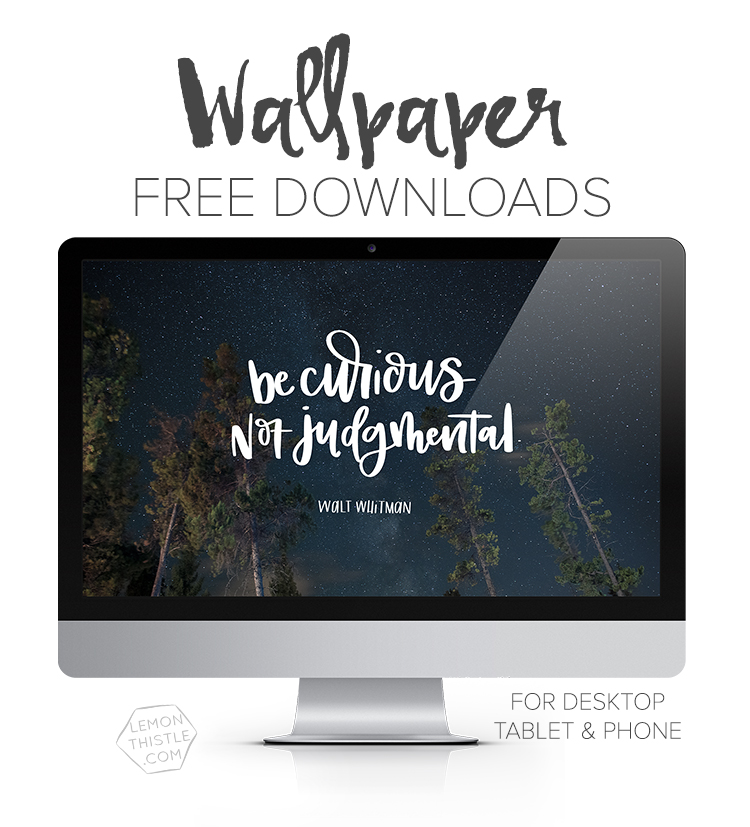 Alright, friends! I'll leave it at that. Have a wonderful weekend XO