If you happened to catch my Instagrams this weekend, you have already seen this 'You are capable of amazing things' lettering, but I really loved it… SO I decided it would make the perfect tech wallpapers for September. I shared a little bit on Instagram and Snapchat that I've been struggling HARD with feeling like I'm failing at everything I'm putting my hand to lately. Like, I'm happy with most of it… but I'm letting balls drop, y'know? I feel like I can't do it all. And I know that I don't have to, but feel like there's some things I need to power through to get back to feeling 'in control' of my life and time. This reminder just makes me feel good, like I CAN do what I need to, and do it well. It's just a feel good one friends.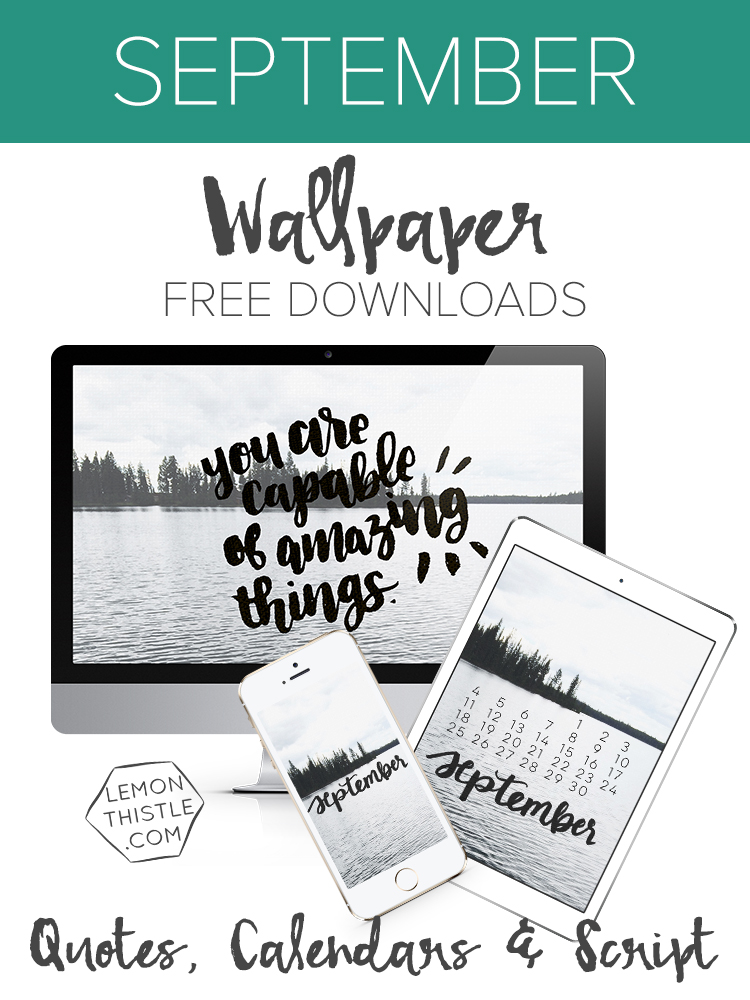 Also, this photo is the view from my SIL's cabin we went to earlier this summer. It was such a refreshing vacation and looking at it makes me feel more relaxed and ready to be amazing. This is my FAVOURITE tech wallpaper I've done in a really long time. I have a feeling it will be on my desktop for MONTHS.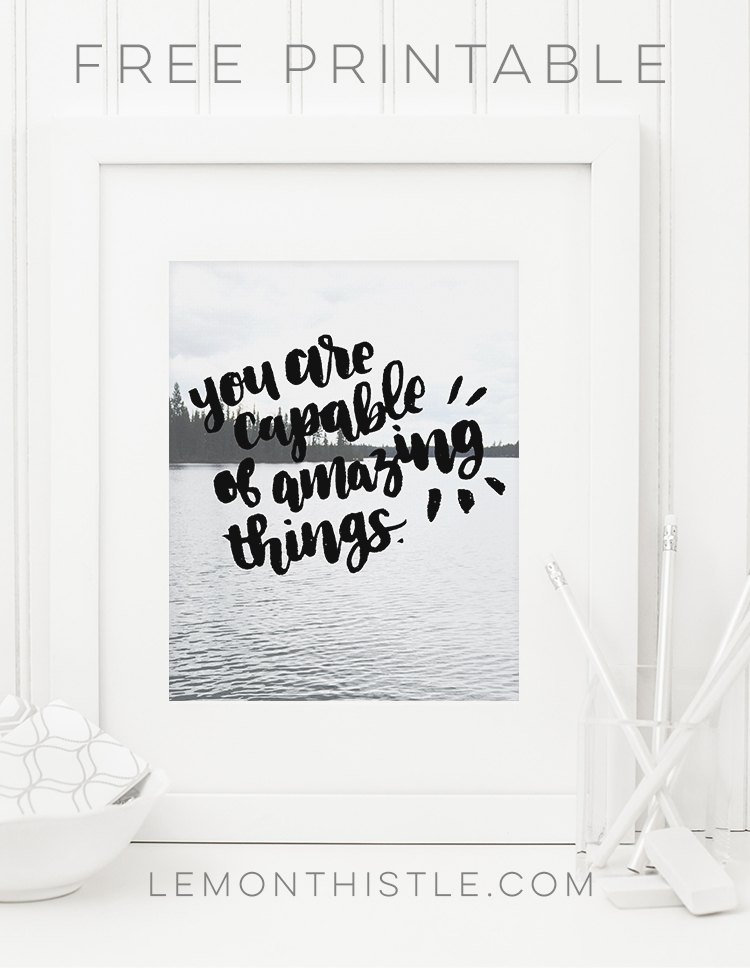 Alrighty, if you're ready to snag your fave of the tech wallpapers- just click the linked words below to download them. And if you'd like to grab this in an 8×10 printable- I'm sending that one out to my email list later this week. If you aren't already on my e-mail list, I'd love to have you! I send out weekly updates with new posts, contests and exclusive freebies- sign up right here!
QUOTES:
Desktop / iPad / iPhone (6)
CALENDAR
Desktop / iPad / iPhone (6)
SCRIPT:
Desktop / iPad / iPhone (6)
*If you are using the iPhone or iPad backgrounds, they are designed to be used with perspective zoom OFF. To turn it off pinch the screen to view the entire design (when you're adjusting the positioning) in the same way you'd zoom out*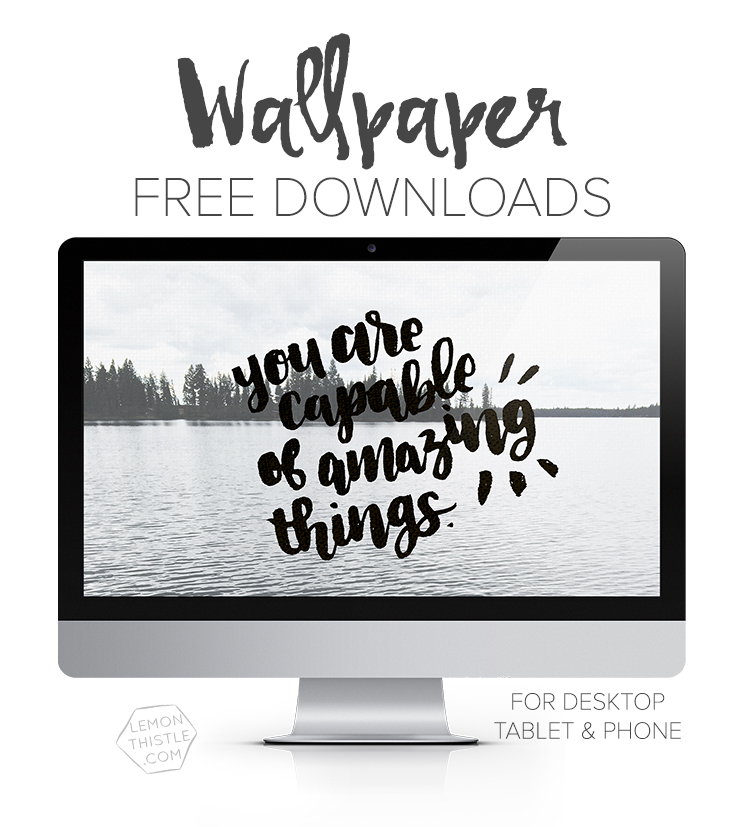 PSST! I love lettering quotes you guys send in. If you have one you're dying to see, shoot it to me and I'll add it to my list of ideas, you might just get it :) Also- if you're using these freebies on your devices, I'd love to see a snap! I'm @colleenpastoor on social.