I know I say this every month… but seriously! Every month that brings me one month closer to having this third baby around feels like the fastest month ever. Time is flying! Now that it's officially November (somehow!), it's time to get you the November desktops. Thank you for your votes on Facebook for the photo this month- this guy won out by a long shot! And as for the quote… I've loved this one for a while now. When I get busy I really crave a calm life, and I am learning that that's what really makes me happy… and that's a-okay. Stroller walks to Starbucks, staying in on weeknights, calm life- such a change!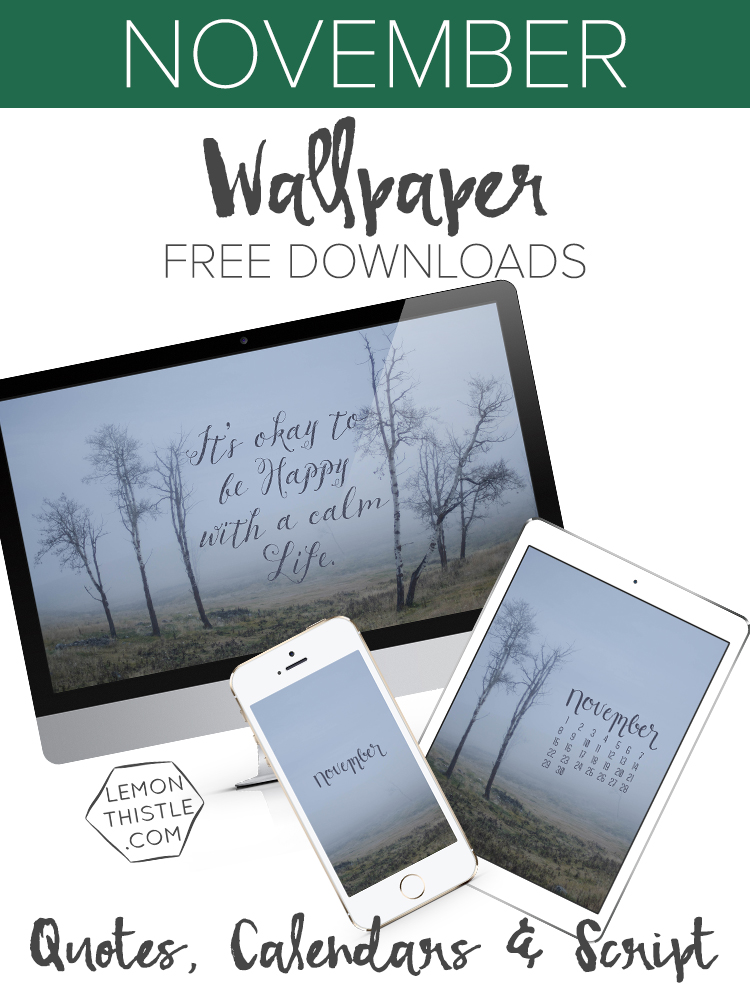 If you're new to Lemon Thistle, every month, I create free technology backgrounds for you to download. I make each a quote version, a calendar version, and a monthly script version in each desktop, phone, and tablet sizes. You can take your pick! I'm also now creating a free printable 8×10 version of the quote for my e-mail friends. If you're not yet signed up for my list, you can get in on the updates and freebies right here! I actually sent these all out to the email list last week so they'd have them in time for November 1st, but I'll be re-sending the freebie for anyone who missed it this week.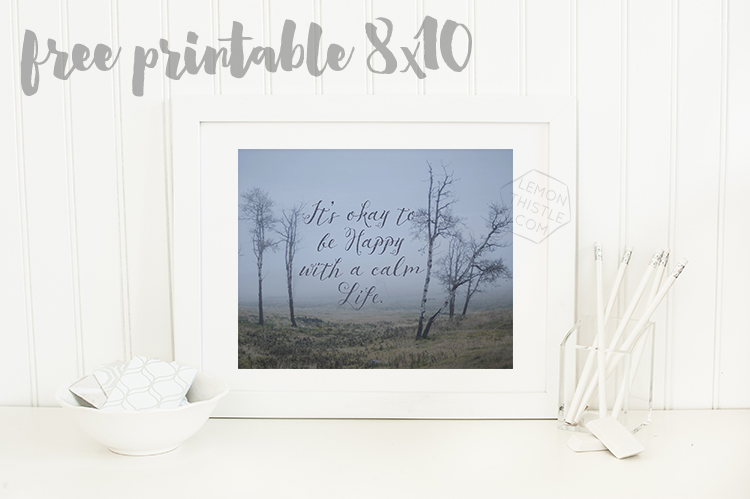 Alright- ready to snag your fave of the tech wallpapers? Just click the linked words to download them.
QUOTES:
Desktop / iPad / iPhone (5)
CALENDAR:
Desktop / iPad / iPhone (5)
SCRIPT:
Desktop / iPad / iPhone (5)
*If you are using the iPhone or iPad backgrounds, they are designed to be used with perspective zoom OFF. To turn it off pinch the screen to view the entire design (when you're adjusting the positioning) in the same way you'd zoom out*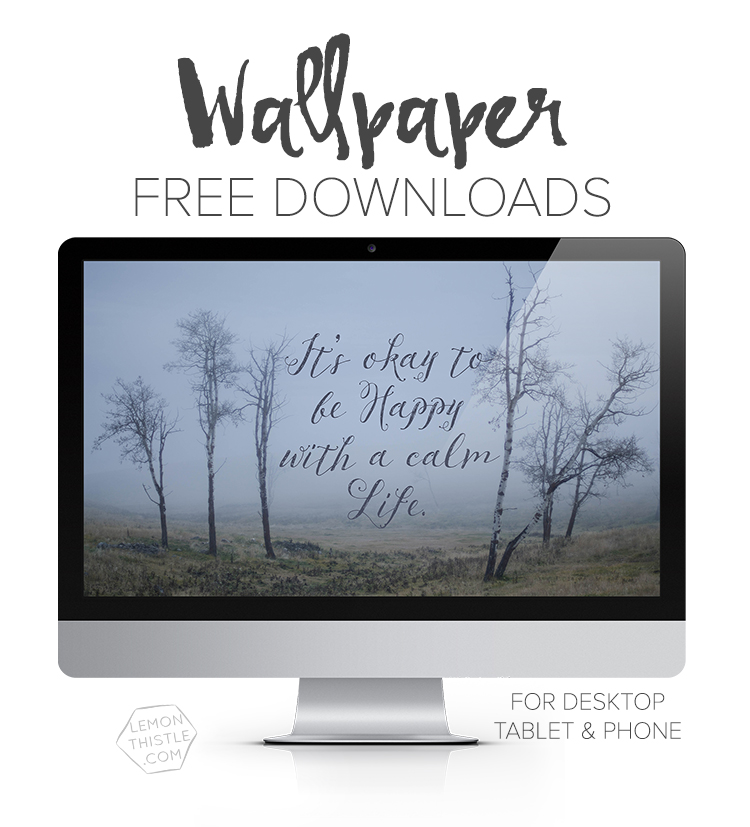 You can check out all the wallpapers in the series here– the quote backgrounds are great year round! I would ask what quote you'd like for December but… it's already done! I'm getting ready for a baby y'know ;) It's all festive and everything!