"By doing what you love you inspire & awaken the hearts of others"
Can you believe it's almost June? JUNE! I swear Windsor was just born, but he's somehow 5 months already this past weekend. Time is flying and I totally get why parents always say that now that I have kids of my own. But another month means… time for some new tech wallpapers! If you're new to Lemon Thistle, every month, I create free tech wallpapers for you to download. I make each a quote version, a calendar version, and a monthly script version in each desktop, phone, and tablet sizes. You can take your pick! I really love this quote. I chatted over on A Little Light blog a while back about blogging and purpose and this quote is one that I keep in the back of my mind as I'm working my butt off for this little blog. I am also super excited to be speaking at a conference this fall about creativity and this is one of the thoughts I really want to chat about. It's just so good… isn't it?
Oh, and that watercolour background? That's actually one of my toddler's paintings! It's taken from these paintings. I love the colours they used and thought it would be special for them to see their art up on the mantle and on my blog.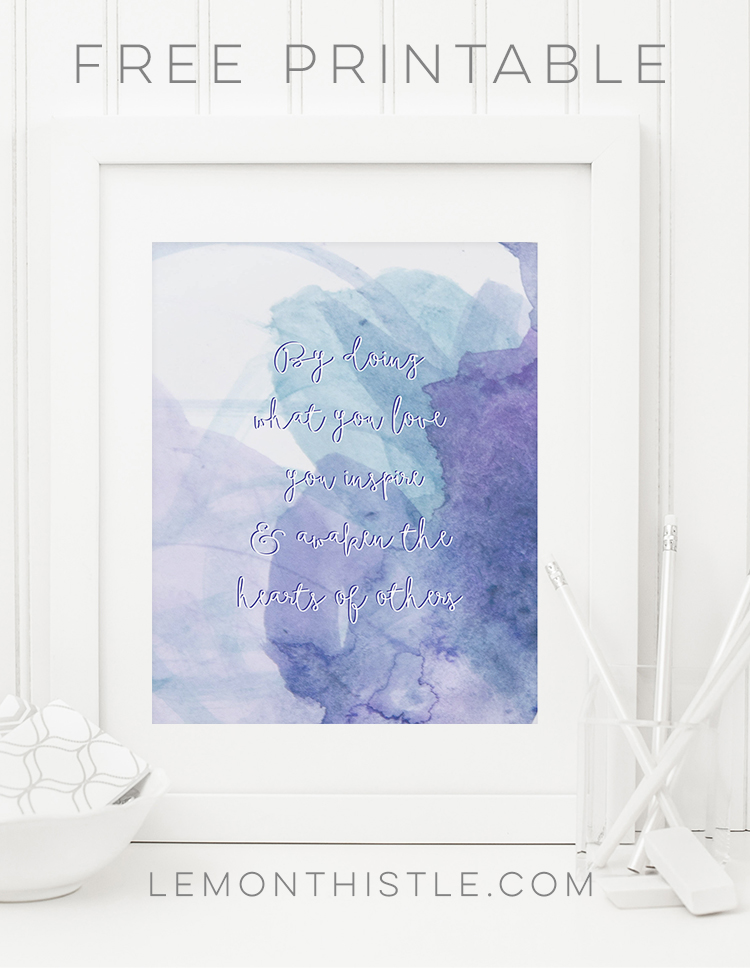 I've also made the quote into an 8×10 free printable that I'll be sending out to my e-mail subscribers later today.If you aren't already on my e-mail list, I'd love to have you! I send out weekly updates with new posts, contests and exclusive freebies- sign up right here! And after asking my e-mail list what they want to have as their new freebies, I think that I'm going to start hand lettering the wallpapers (and not just the month) so they will be getting a new hand lettered printable each month. What do you think? And I really love the way this watercolour one turned out so I might be throwing some more artsy things in there with the photography ones I usually share.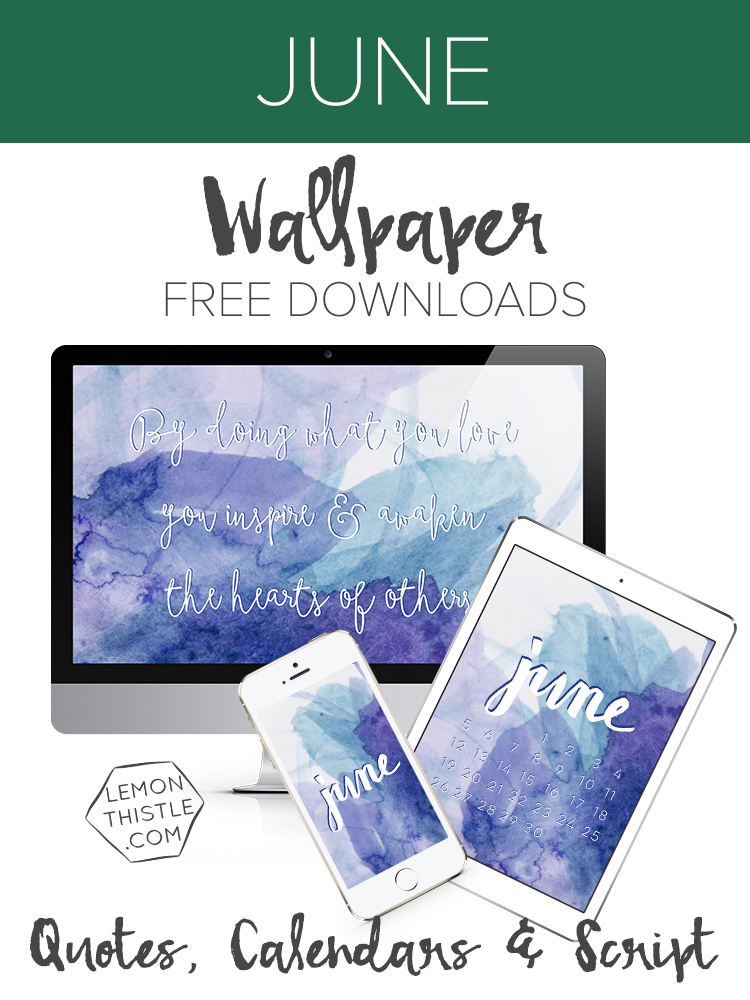 Alright- ready to snag your fave of the tech wallpapers? Just click the linked words to download them.
QUOTES:
Desktop / iPad / iPhone (6)
CALENDAR
Desktop / iPad / iPhone (6)
SCRIPT:
Desktop / iPad / iPhone (6)
*If you are using the iPhone or iPad backgrounds, they are designed to be used with perspective zoom OFF. To turn it off pinch the screen to view the entire design (when you're adjusting the positioning) in the same way you'd zoom out*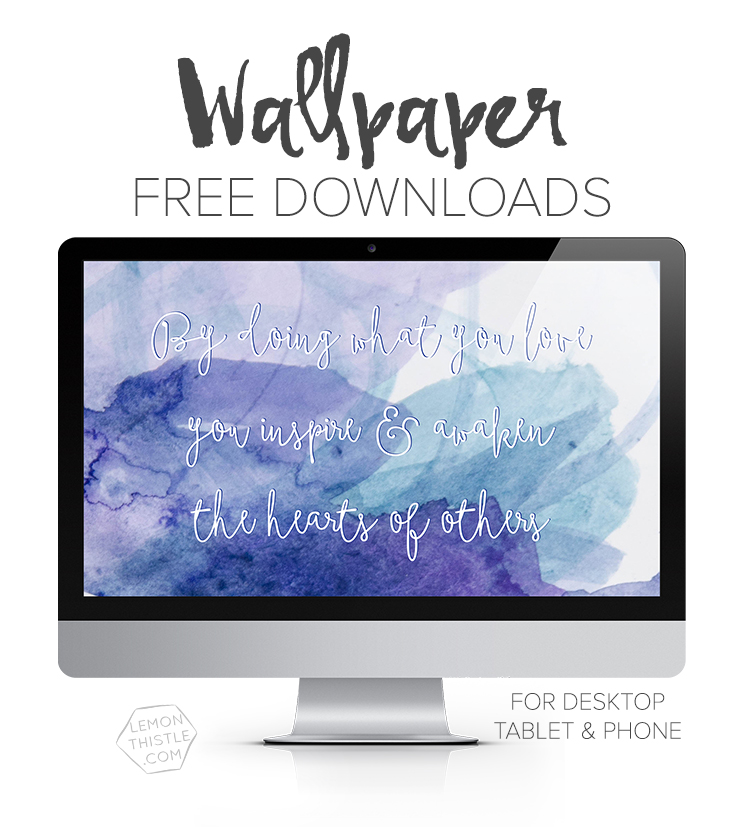 You can check out all the wallpapers in the series here– the quote backgrounds are great year round! And as always… if you have a quote that you want to see- tell me! I haven't picked one for July yet (I'm kind of last minute like that).