Ready to Learn Brush Lettering and have fun while doing it?
(NO GUESSWORK INVOLVED)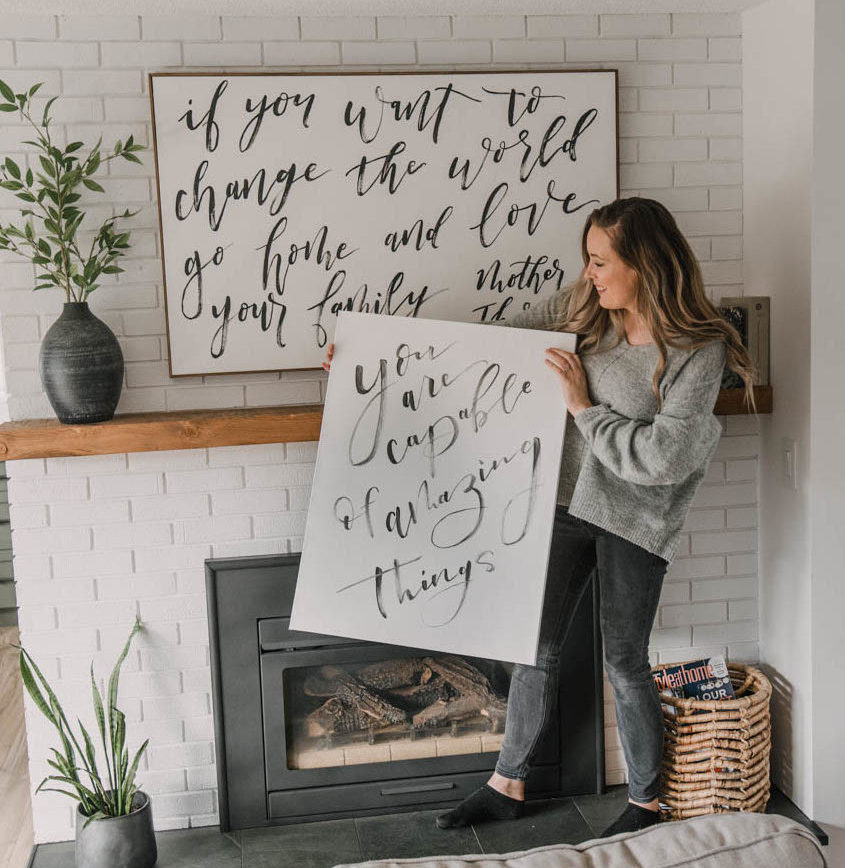 DO You love the look of brush lettering- but HAVEN'T HAD THE TIME (OR DIRECTION) TO START?
You sound like me! But 5 years ago ;)
That's why I created the 'Learn Brush Lettering' E-Course. I'd love to walk you through the brush lettering process- step by step, from how to pick up a brush pen to flourishing made simple.
You may have seen my work featured on:


YOU DON'T NEED ANY FANCYPANTS SKILLS
OR PRETTY HANDWRITING TO JOIN IN. 
And you don't need to search for tutorials or supplies and second guess you've got the right tools to letter.
We're starting from the ground up.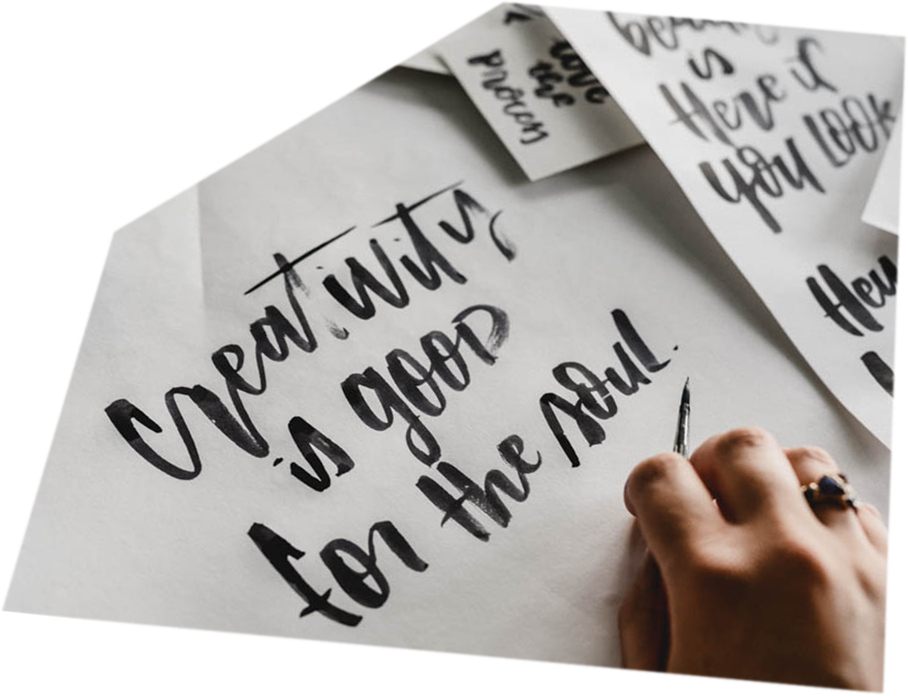 "Colleen's style of teaching really resonates, and the level of thought and detail she puts in is evident from start to finish… Colleen's work will help you create beautiful brush lettering!"
-Calli & Bri, MakeShift Kamloops-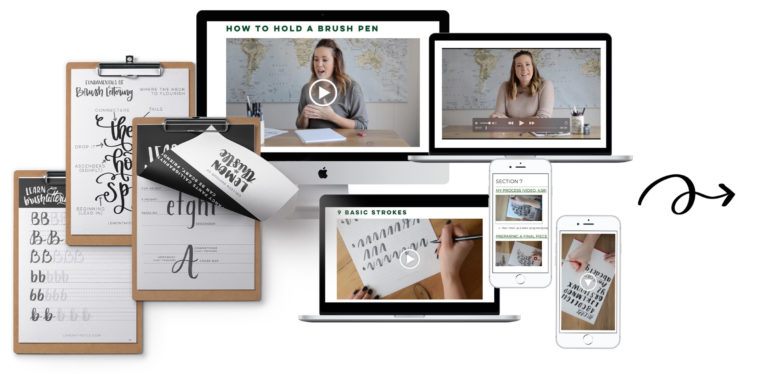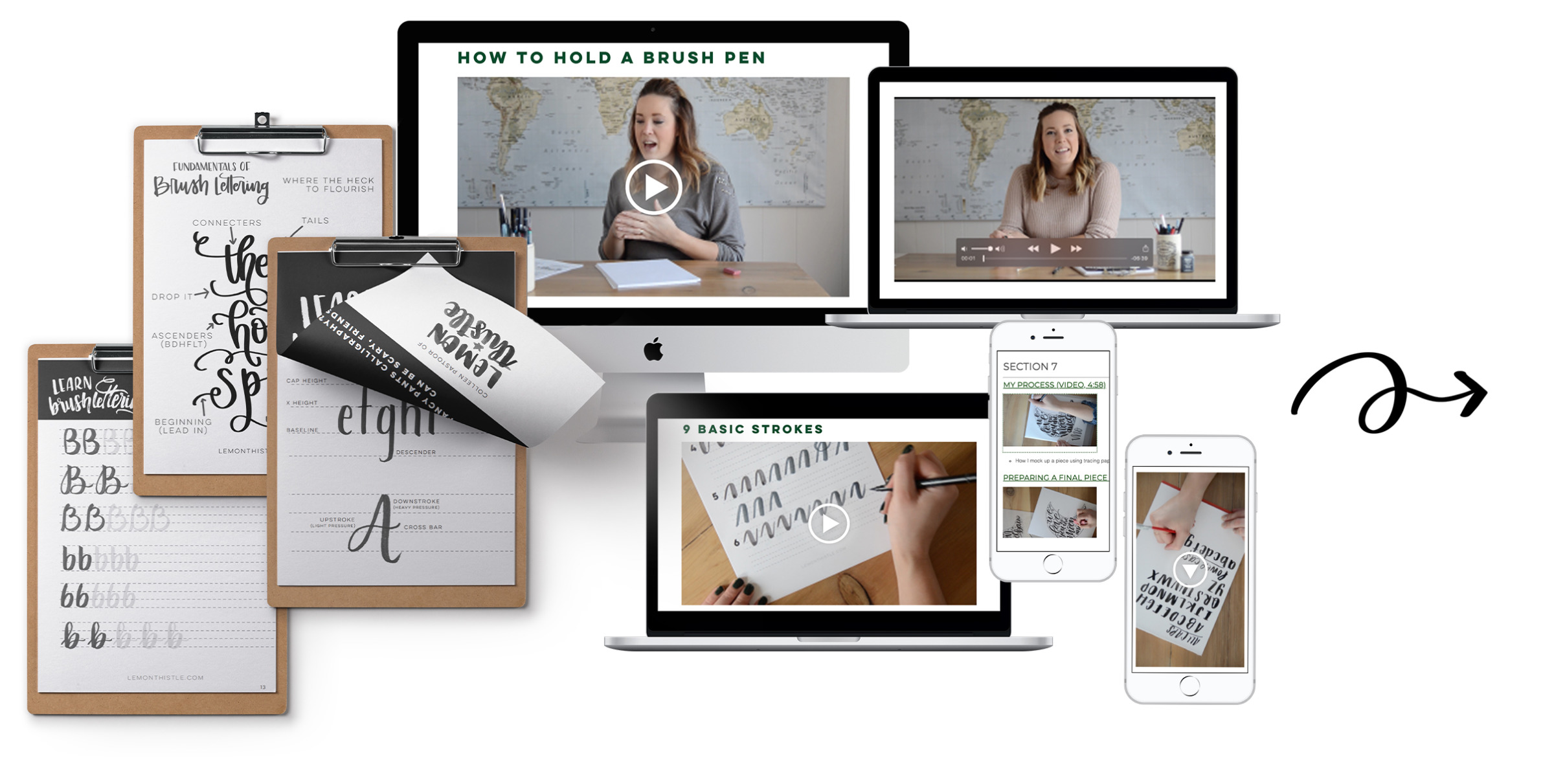 LET'S GET YOU LETTERING LIKE YOU KNOW YOU CAN-
ON EVERYTHING YOU CAN GET YOUR HANDS ON.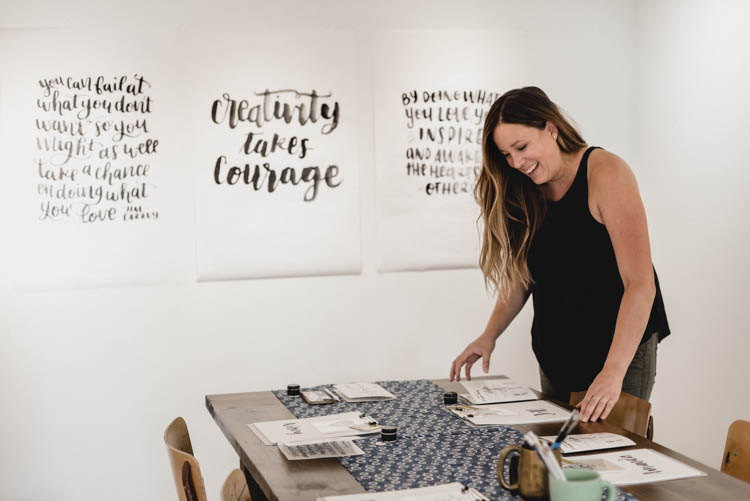 I'm a mom to 4 wild ones 6 and under and the face behind Lemon Thistle. I love a DIY, making my home my favourite place to be and most importantly for you? I love to hand letter.
I've shared my hand lettering tips and DIYs on lemonthistle.com for almost 5 years. I quickly realized that readers needed more than just tips and project tutorials. They needed someone to walk them through picking up a pen to adding their personality to hand lettering. I'm so excited to share this passion for creativity with you in the Learn Hand Lettering course.
It's my goal that you'll not only learn to hand letter (of course!), but that this work together will spark the creativity and confidence you've always had inside you.