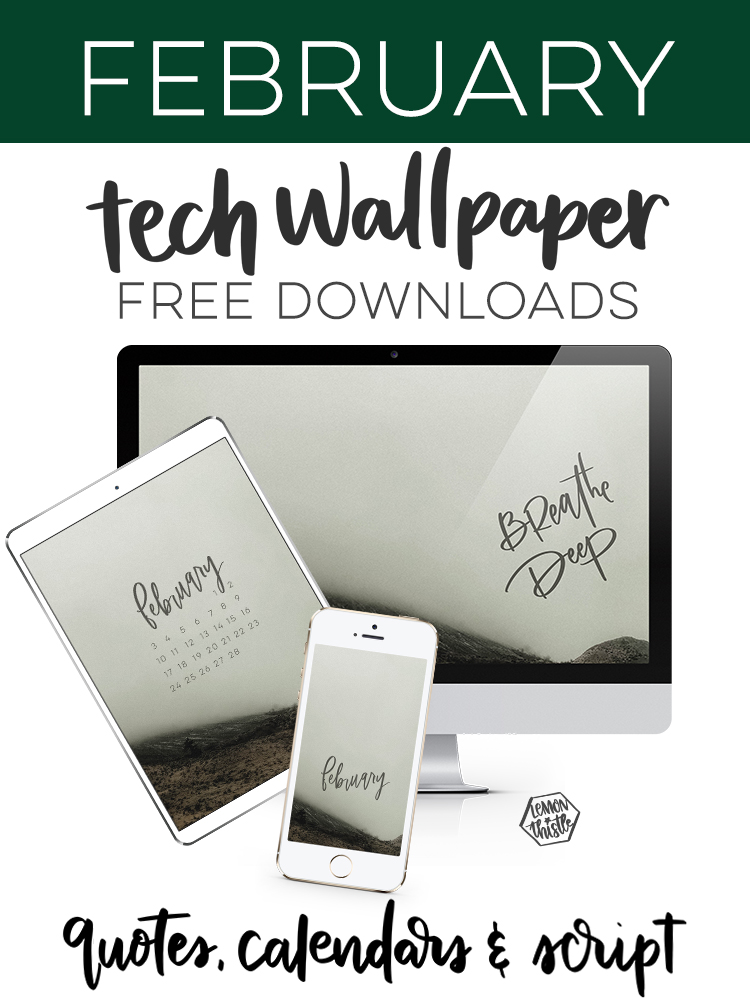 It's February! That came quickly…. I think. But I've been seeing lots of jokes about how this January was the longest year ever, so maybe you don't feel differently? I just had lots of things I was planning and hoping to get done and off my plate in January and as always, they sure are taking longer than I'd imagined they would. So this month seemed to fly by as I tried to sneak in extra moments to work on these things. But we've made it through the month and that deserves to be celebrated with deep breaths and… free downloads!
If you're new to Lemon Thistle, every month, I create free handlettered backgrounds for you to download. I make each a quote version, a calendar version, and a monthly script version in each desktop, phone, and tablet sizes. You can take your pick! I also create a free printable 8×10 version of the quote for my e-mail friends. If you're not yet signed up for my list, you can get in on the updates and freebies right here!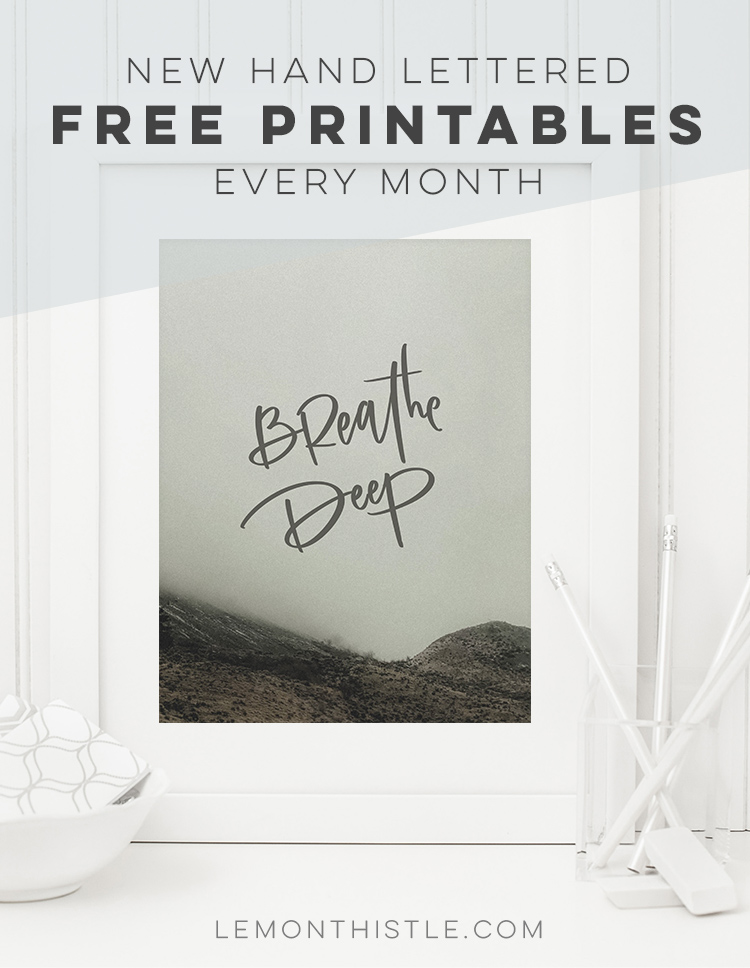 Enough with the chatter, am I right? JUST GIVE ME THE GOODS! Just click the linked words below to download the tech wallpapers!
QUOTES:
CALENDAR:
SCRIPT:
*If you are using the iPhone or iPad backgrounds, they are designed to be used with perspective zoom OFF. To turn it off pinch the screen to view the entire design (when you're adjusting the positioning) in the same way you'd zoom out or if you have the updated OS hit 'Still' and adjust*