This free printable habit tracker helps you track your progress on 5 goals for 90 days. Handlettered, minimal design makes it pretty enough to have on your fridge!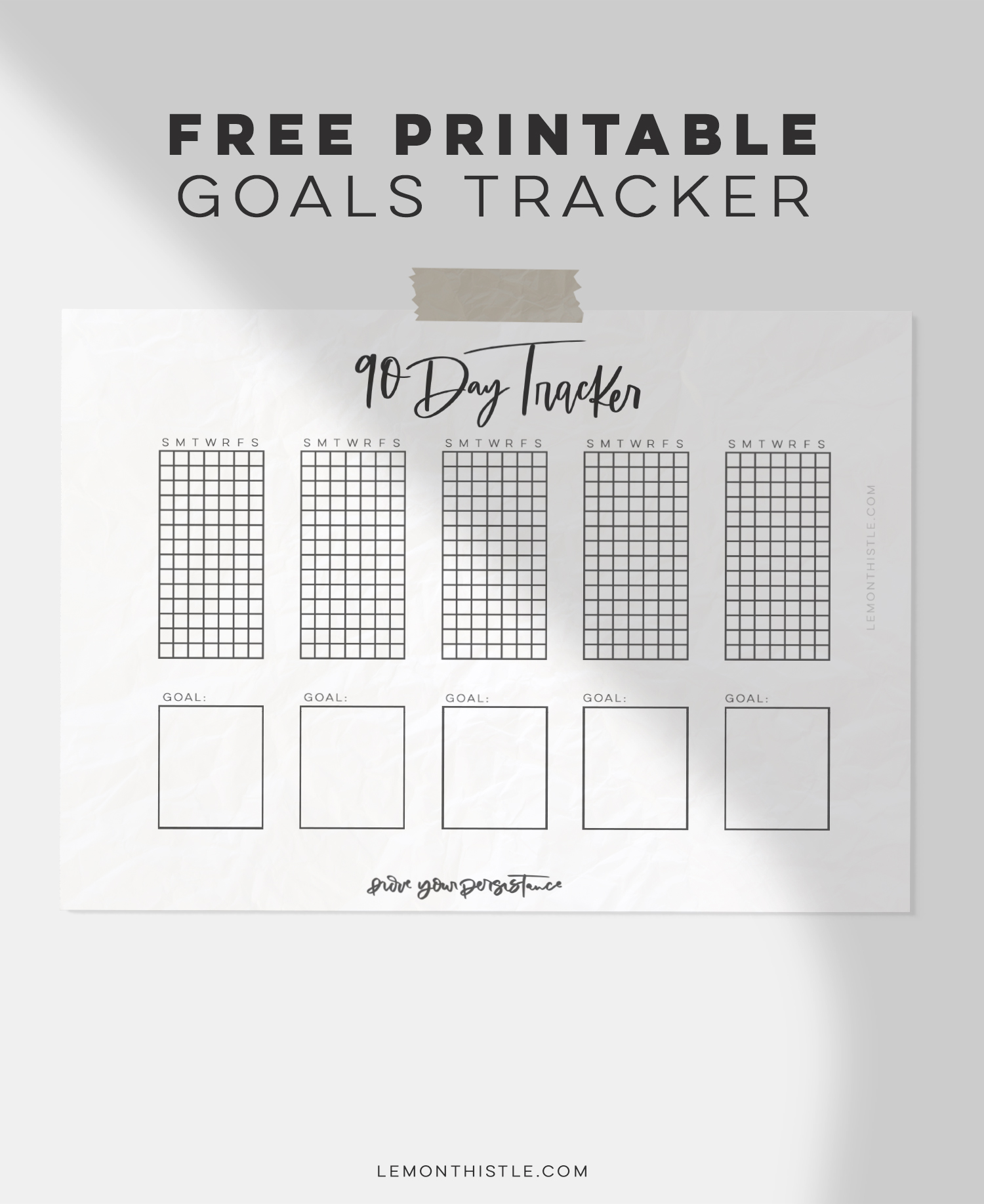 I'm going to start this post off by saying I LOVE when you guys reach out with post ideas or specific requests. Every once in a while I get the same requests from multiple people and this is one of those! This fall I participated in #thelast90days challenge put on by Rachel Hollis and I made a tracker to encourage me on my progress. I wish I could tell you I blacked this thing out but that's not the case- ha!
I've made this one really generic. Enough boxes for you to track 90 days starting at anytime of the year and for 5 different goals. Whatever those are. Some of the suggestions that came in with this request was practising speaking spanish, bible reading, taking your vitamins… it could be whatever you want!
Love the idea but not quite right for ya? You could try my 30 day tracker for ONE habit or goal! Check that out right here.