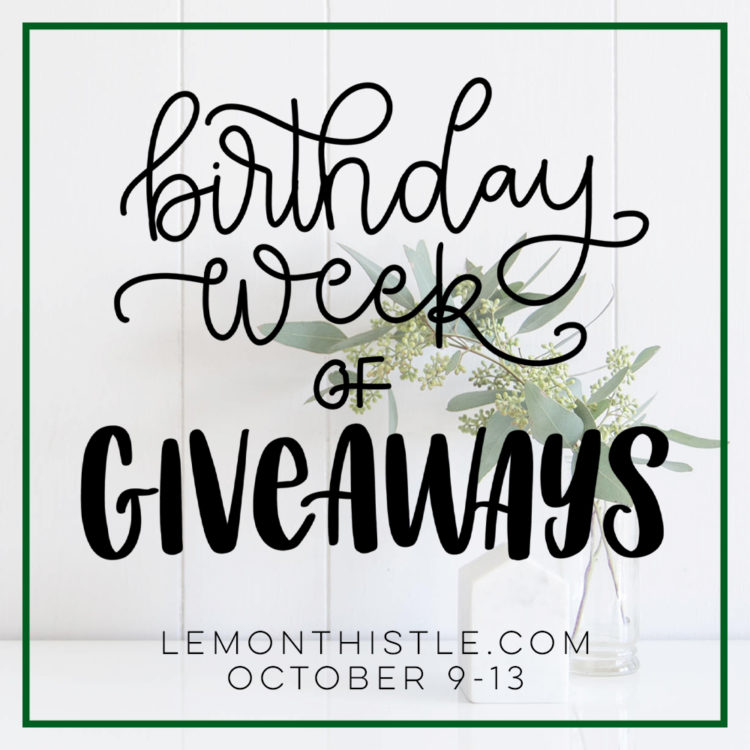 In August, Lemon Thistle turned 4 years old… but I totally missed it's birthday and did absolutely nothing to celebrate with all you! So I decided to move the celebration to THIS week when I'm celebrating my actual birthday! This week, I'm turning 28 and thought a week full of giveaways would be the perfect way to celebrate! I have products I totally love, gift cards, and even some special hand lettered goodies for you this week- I know you'll love the prizes as much as I do.
Today is day 2 of my birthday week of giveaways (woohoo!) and today is also my actual birthday. So far, I've gotten birthday snuggles from my littles, a coffee delivery from my husband and my mom and sister are coming over to spoil me with brunch. And our bathroom vanity is supposed to be delivered today so that's kind of like a birthday gift, right? ;)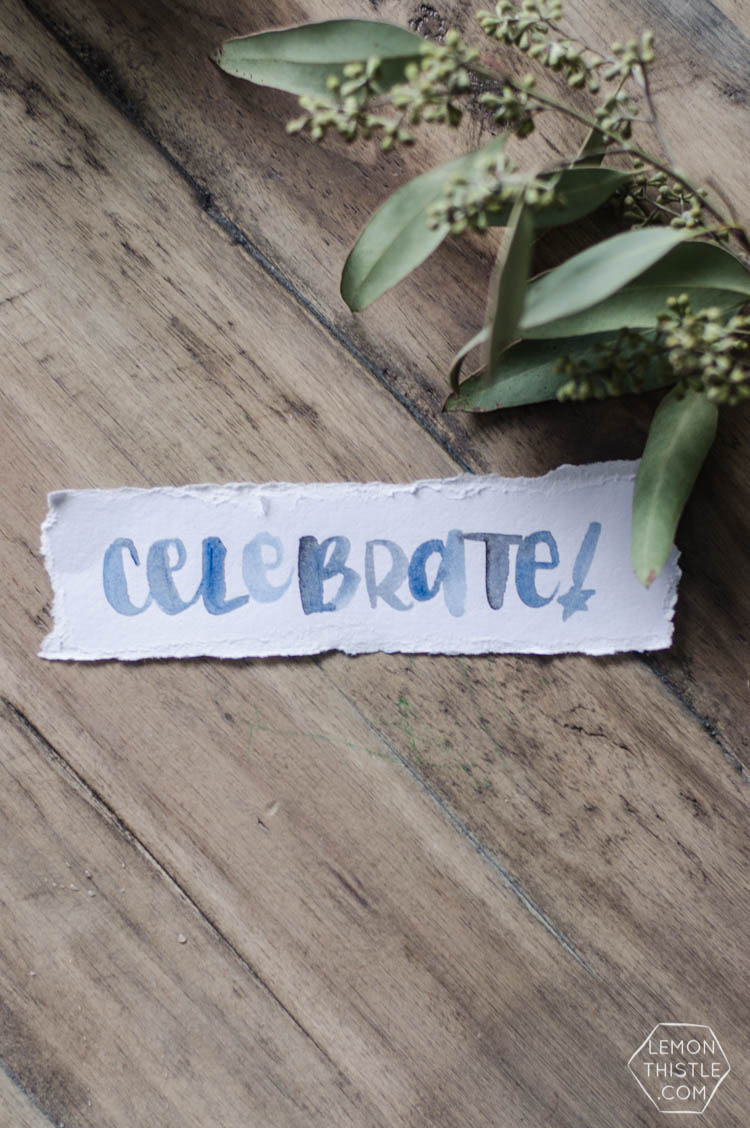 Today's giveaway is just from me to you- and it was the MOST popular of all the giveaways last year. Custom lettering! I have opened this giveaway up worldwide so that eeeveryone can can get in on it. Here's the exact offer:
I'm giving away one custom lettering piece. SO If you live in North America (US or Canada) this can mean an 8×10 original handlettered quote in either ink or watercolour. If you live in North America OR anywhere else in the world, this can mean a digitized custom hand lettered quote that can be made as a printable (.jpg) or as a cut friendly file (.png). Any piece can be up to ten words and whatever you like- so a quote or a new baby's name and birthday… whatever you feel!
To enter, just use the Rafflecopter below! Good luck, friends. XO