So you watch The Bachelor too, huh? Well, then I have something fun for you!
will you accept these bingo cards?
I have been making Bachelor bingos for a few seasons now and while my fave way to enjoy them is with a crowd around the TV with amazing snacks, I know this year is looking a lot different, but we've kept playing bingos… just over snapchat. So I wanted to make sure that there was still just as many cards for you, no matter how you're playing along.
AND if you don't think you'll remember (you're just like me!), you can sign up to be sent a reminder with the link the day before it airs!
OR if you found this page when there's no season airing, you can sign up below too and make sure you remember where to find them when the new season starts!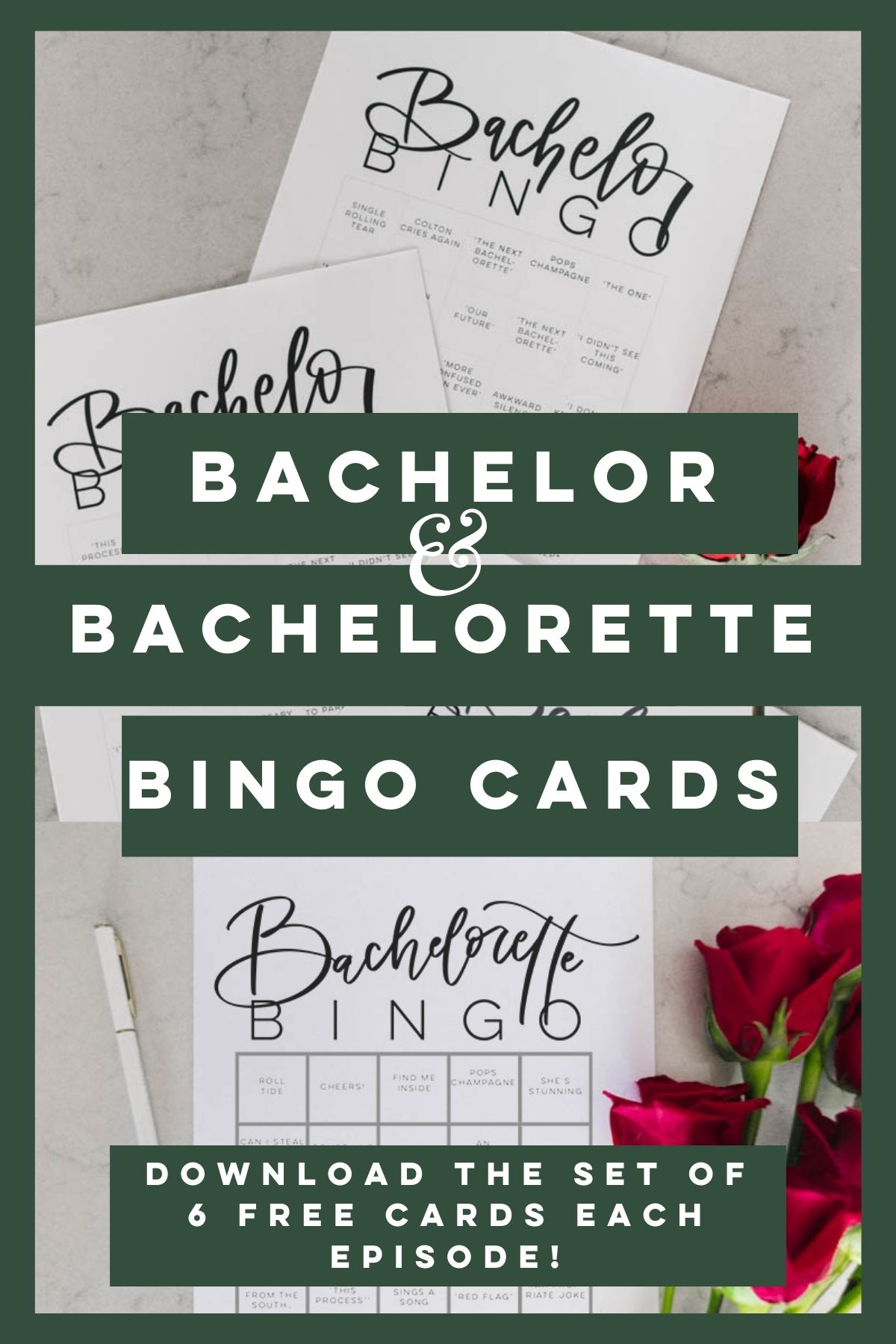 seasons of available bachelor bingos: