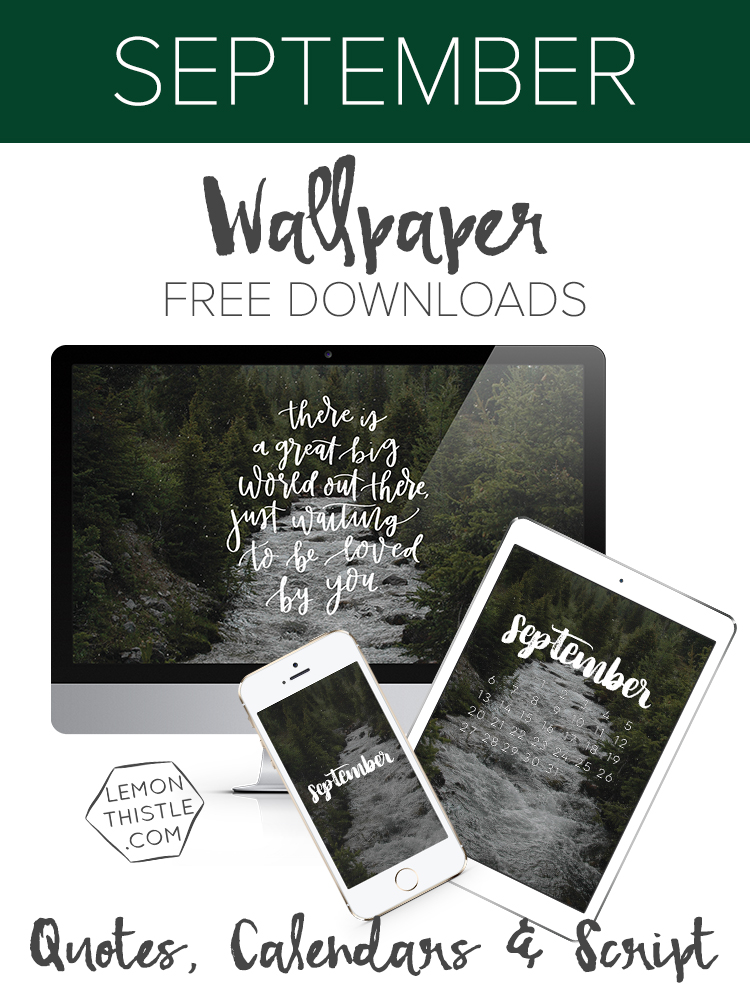 It's that time of the month again… and this time it feels like SUCH a big shift! But September always feels that way, doesn't it? Even though we're not a school age family yet- we are still starting up preschool again as well as dance class and I'm looking forward to the routine. Well, as much routine as a third trimester pregnancy allows ;) I'm sure I'll just start to get into a groove, then this baby will come and shake things up for us! In the best way, of course.
This month I'm pretty in love with this quote printable. I went and had it printed up at the print shop instead of my home printer just so I could enjoy it that much more. The quote, 'There is a great big world out there, just waiting to be loved by you' isn't one I'd typically pick but I LOVE how it works on this river photo. It's definitely something I want my kiddos to grow up believing.
If you're new to Lemon Thistle, every month, I create free handlettered backgrounds for you to download. I make each a quote version, a calendar version, and a monthly script version in each desktop, phone, and tablet sizes. You can take your pick! I also create a free printable 8×10 version of the quote for my e-mail friends. If you're not yet signed up for my list, you can get in on the updates and freebies right here!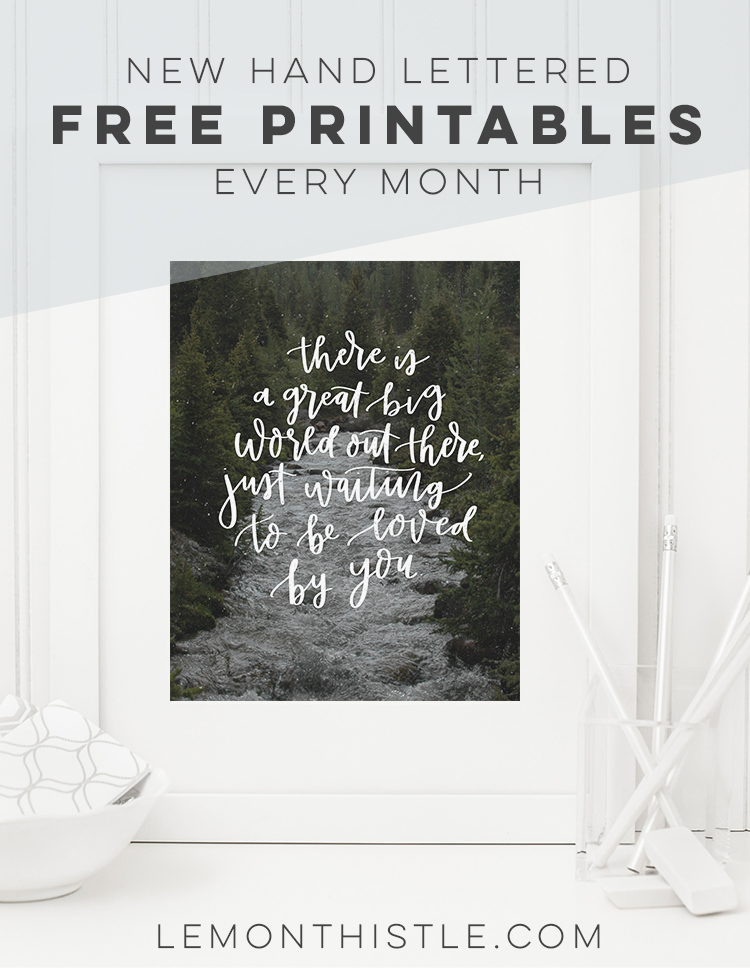 Enough with the chatter, am I right? JUST GIVE ME THE GOODS! Just click the linked words below to download them!

*UPDATE* Thank you for pointing out the dates on the Calendar versions were off! They've all been updated :)*
QUOTES:
CALENDAR:
MONTHLY SCRIPT:
*If you are using the iPhone or iPad backgrounds, they are designed to be used with perspective zoom OFF. To turn it off pinch the screen to view the entire design (when you're adjusting the positioning) in the same way you'd zoom out or if you have the updated OS hit 'Still' and adjust*