6 Free Printable Bingo cards for this week's episode of the Bachelor – Fantasy Suites!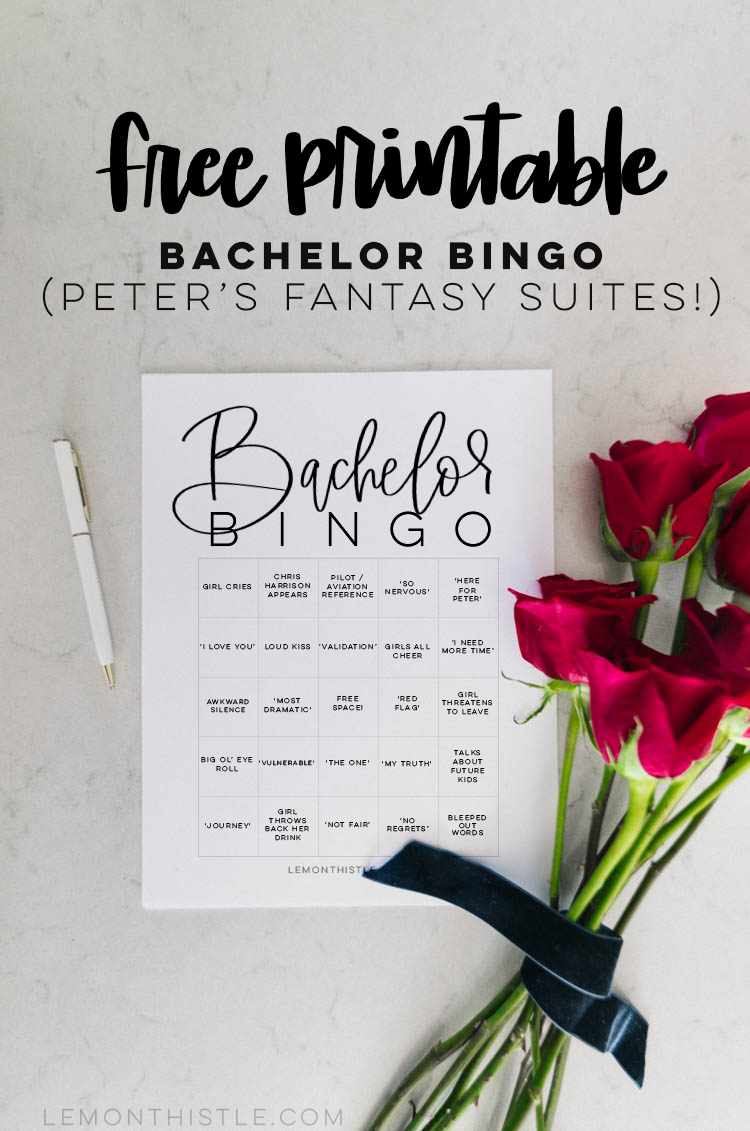 It's that time! The fantasy suite episode from Peter's season of ABC The Bachelor is upon us and if previews are any indicator… they're going to be eventful.
Pilot Pete's down to 3 girls and this week for Bachelor Bingo, I'm looking for things like someone threatening to leave, 'I love yous' and I'm sure this episode won't disappoint.
CLICK HERE TO GET YOUR FREE BACHELOR FANTASY SUITES WEEK BINGO CARDS!
To use these Bachelor Bingos, just download the file above, double click to 'unzip' and then print each of the 6 (or as many as you need for your party) off! Then be sure to share your Bachelor Fantasy Suites Week viewing party with me on IG! @colleenpastoor :)