6 Free Printable Bingo cards for your viewing party! All for this week's episode of the Bachelor – Hometown Week!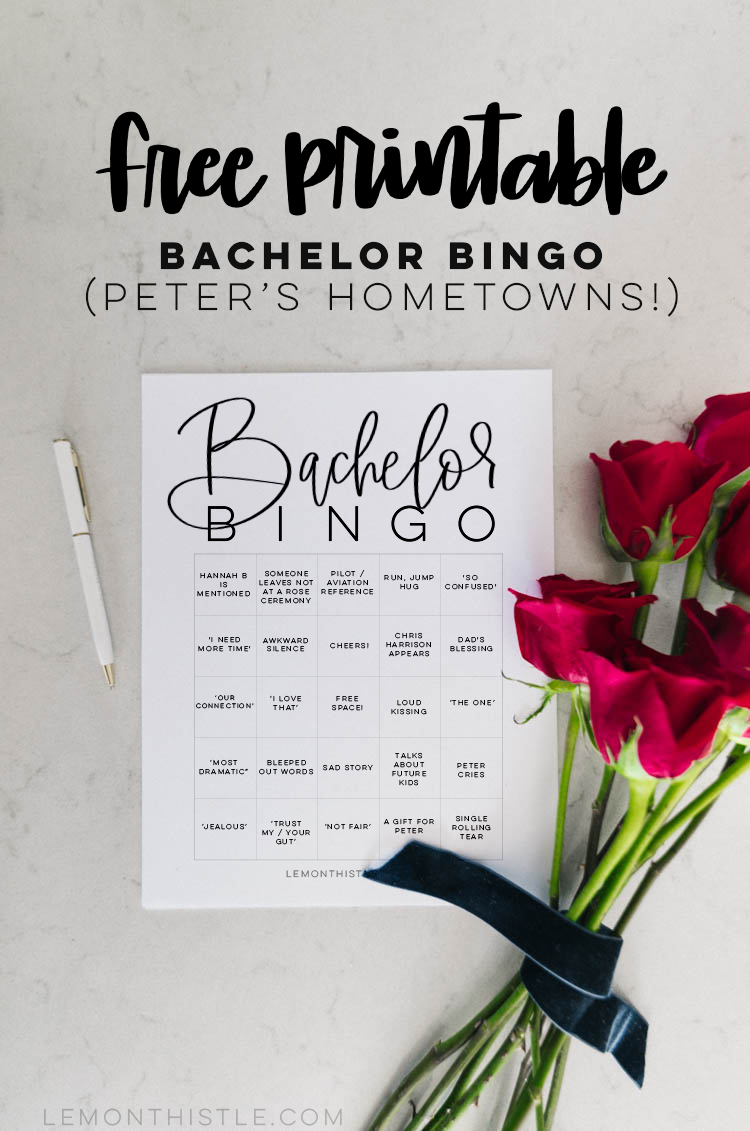 Hometowns, baby! This season is getting good, I'm finally seeing some connections between Peter and the women and we're getting close to that dramatic moment where we find out who Barbara is crying about! It's the fence jump of the season, really. But for Bachelor Hometown Week? I'm just looking forward to whoever flags Peter down to talk about Victoria. Have you seen that preview?
Also… I'd love to know who you're rooting for. At this point, we really should be picking someone- ha!
For reference- if you're not reading this in real time, this was made for the Hometown episode of Peter's season of ABC The Bachelor… He's down to 4 girls and this week for Bachelor Bingo, I'm looking for things like Dad's Blessing, 'I love yous' and I'm sure this episode won't disappoint.
ALSO! Exciting news. I got myself an assistant and she's helping with the Bachelor bingos because staring at 6 similar cards for an hour wasn't helping me catch my duplicates and mistakes. So now there's two sets of eyes and I'm feeling pretty dang confident we can get 'em right.
To use these Bachelor Bingos, just download the file above, double click to 'unzip' and then print each of the 6 (or as many as you need for your party) off! Then be sure to share your Bachelor Hometown Week viewing party with me on IG! @colleenpastoor :)