6 Free Printable Bachelor Bingo cards for your viewing party! All for Pilot Pete's season.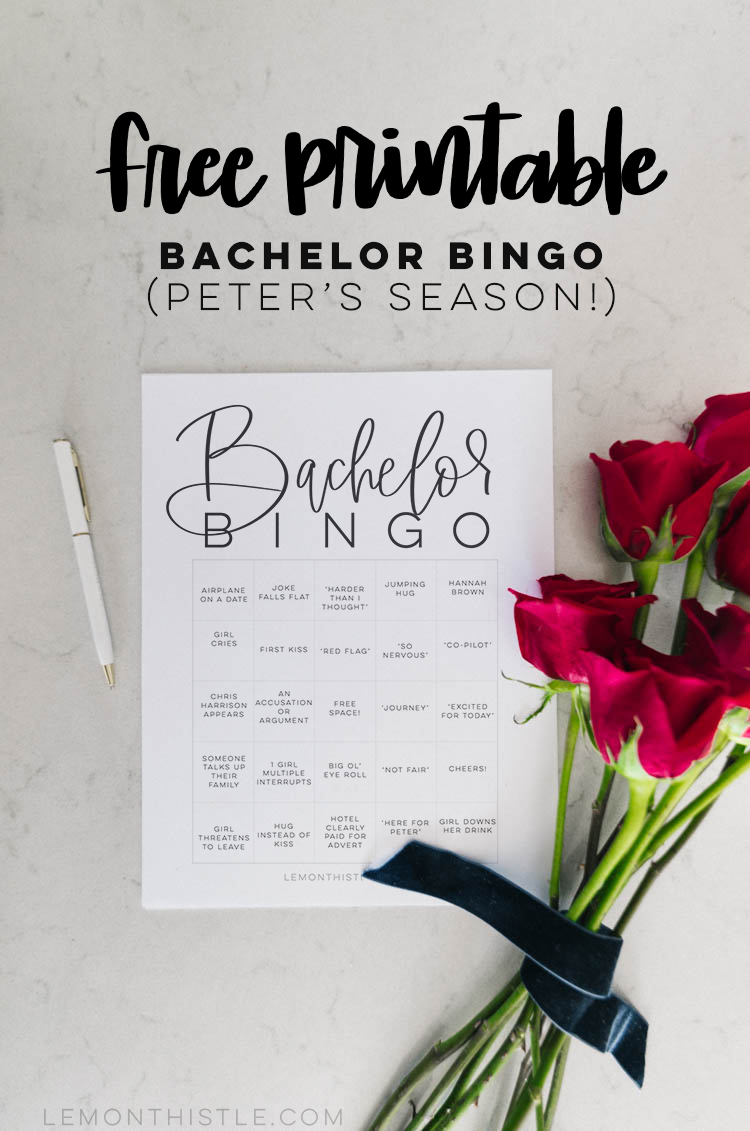 Another week, another bingo! I got so many DMs asking if I was going to make Bachelor Bingo cards for every week/episode this season and honestly… probably not. I've got 4 young kids and we're renovating and I blog… BUT I do love my Bachelor more with bingo so I've made this one pretty generic so it should be good for a couple weeks. Then I'll make another when this one doesn't 'fit' any more! So just deal out different cards next week and your good to go.
For reference- if you're not reading this in real time, this was made for week 2 of Peter's season. Things like 'airplane dates' and 'jumping hug' and 'loud kissing' are on this. And yeah, I'm pretty sure those will happen next week too! Ha!
To use these, just download the file above, double click to 'unzip' and then print each of the 5 (or as many as you need) off! Then be sure to share your Bachelor viewing party with me on IG! @colleenpastoor :)