6 Free Printable Bingo cards for this week's episode of the Bachelor – Women Tell All in Peter's season (although you could swap Peter's name and it's good for any WTA!).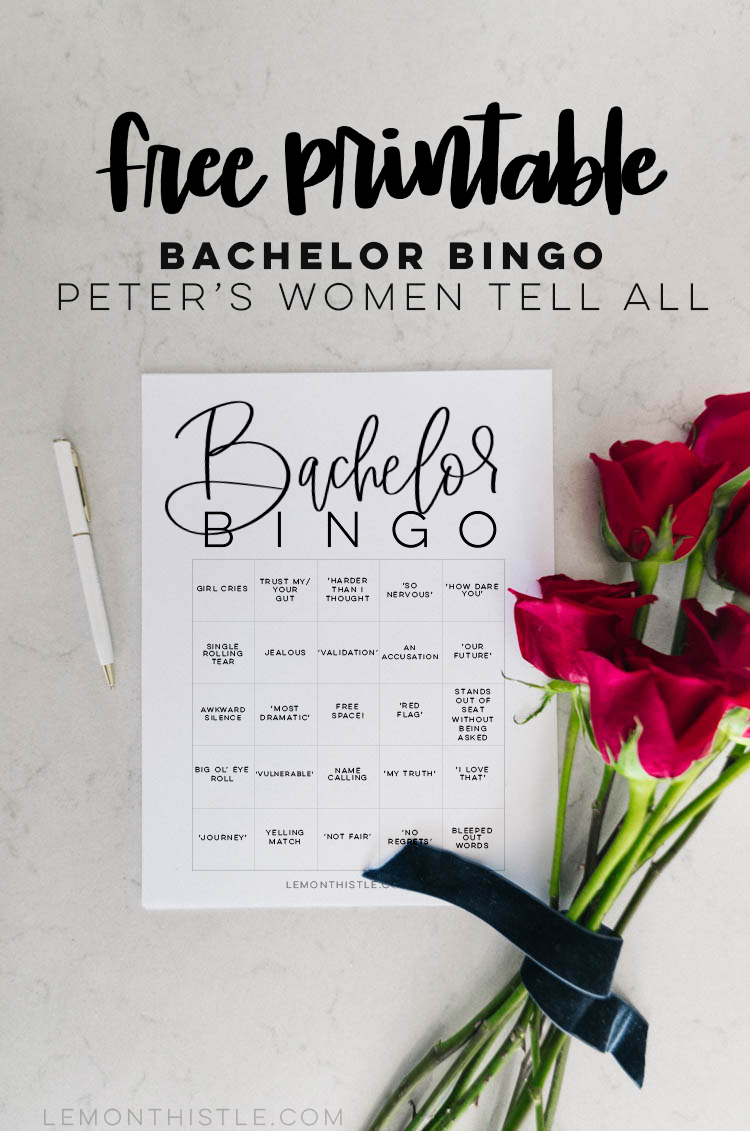 It's that time! The Women Tell All episode for Peter's season of ABC The Bachelor is upon us and if previews are any indicator… it's going to be eventful.
Pilot Pete's down to 3 girls and this week (or two? who think Maddi's gone for good?!). And we're taking a break from that drama (I think?) for the Women Tell All episode. I usually enjoy this episode so much as it gives a platform for girls who got a poor edit or who made poor decisions to redeem themselves but this season I think it's just going to be a hot mess of yelling and accusations and not really any apologies. What do you think?
For the Women Tell All version of free printable Bachelor Bingo, I'm looking for things like someone standing up out of their seat, name calling, and Christ cutting girls off. And 'my truth' because goodness knows how many times we've heard that this season. I toyed with the idea of changing the free space to 'like' but decided against it. It's pretty much the same thing;)

CLICK HERE TO GET YOUR FREE BACHELOR WOMEN TELL ALL WEEK BINGO CARDS!
As per usual, there's 6 free printable bachelor bingo cards in PDF format. Just double click that link above to download the .zip folder, then double click that folder to 'unzip' and see your bingo cards! There's 6 to choose from… or print them all if you're having a party! #jealous
If you're sharing your watch party on social media, I'd so love if you tagged me so I can see them in use! I'm @colleenpastoor on IG :)