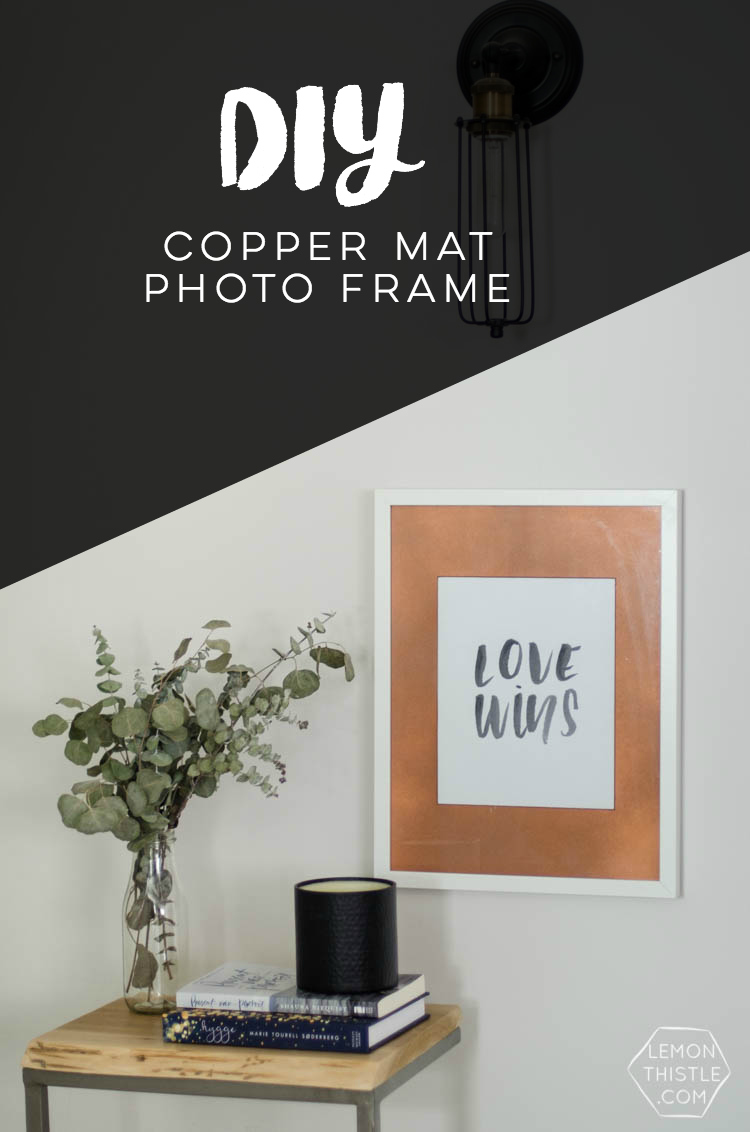 You may have noticed that we do a lot of black and white around here. And I love it, I really do… but I also love my hits of Metallics. Today I partnered with Krylon to bring a copper metallic statement to a simple white photo frame. One of the color trends Krylon predicts for 2017 is the use of copper and can I just say how on board I am with that? You can find their mood board here but, seriously… I have so much copper in my house. From copper himmeli to curtain rods and now- a photo mat, I'm totally on board with this trend.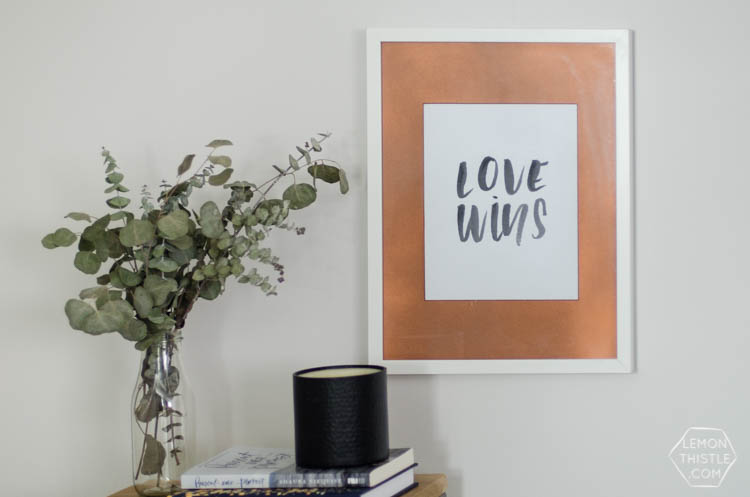 A couple years ago I went completely white with my photo frames. I love the way that they look cohesive for a gallery wall but when they stand alone with a piece of black and white lettering (something that I do a lot of!), they can be a little plain. I thought this would be a fun and really simple way to bring more copper into our space without spending a dime. You can do this with any photo frame you have on hand (I love the way it looks with a white frame an the white background for my lettering BUT I'm sure it would look striking with a black frame as well.
You know I can't share a lettering piece without offering it up as a free printable- given all the stress that's going on in the world right now (that's a bit of an understatement, no?) I thought a simple 'Love Wins' would be appropriate! I also created one that reads 'Love conquers all' if that's more your jam. You can grab both of those below.
To make your own DIY Copper Mat Photo Frame, you'll need: