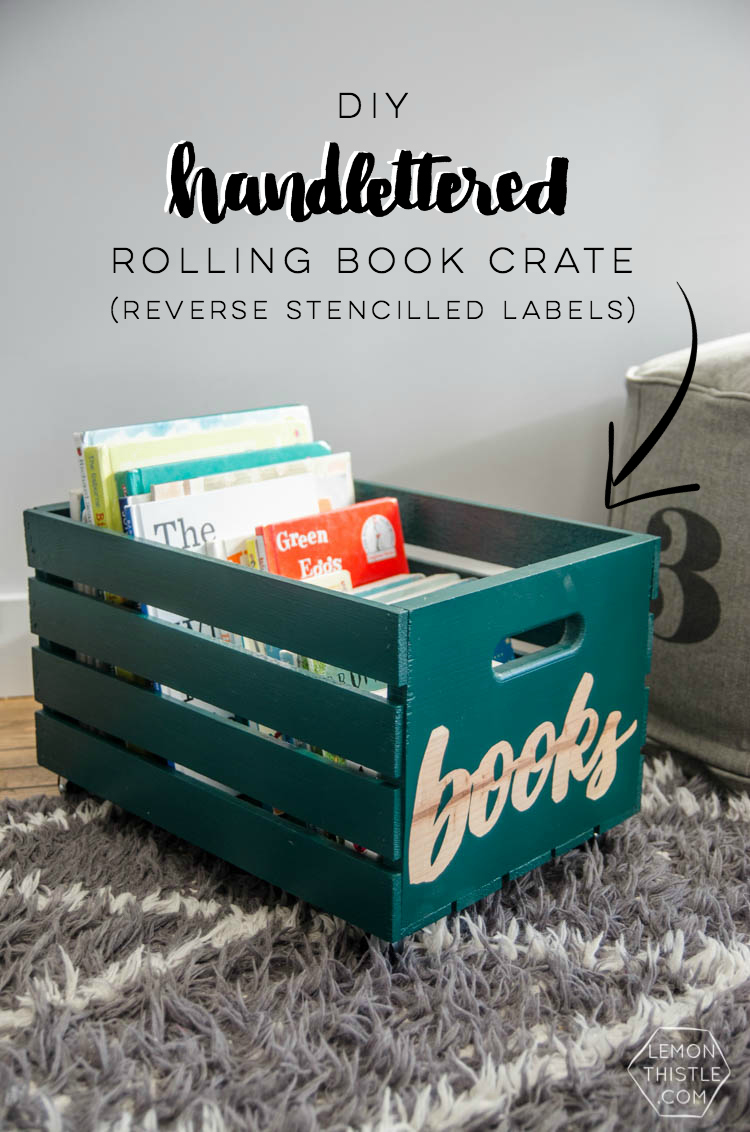 Okay you guys, this is a really long title… because I wasn't too sure what to call it! But whatever it's called, I'm in love with it. I love the function (no more scratched floors from my kids dragging around their book basket), I love the colour, and you know I love anything that incorporates hand lettering. The best part, is how simple it is to make.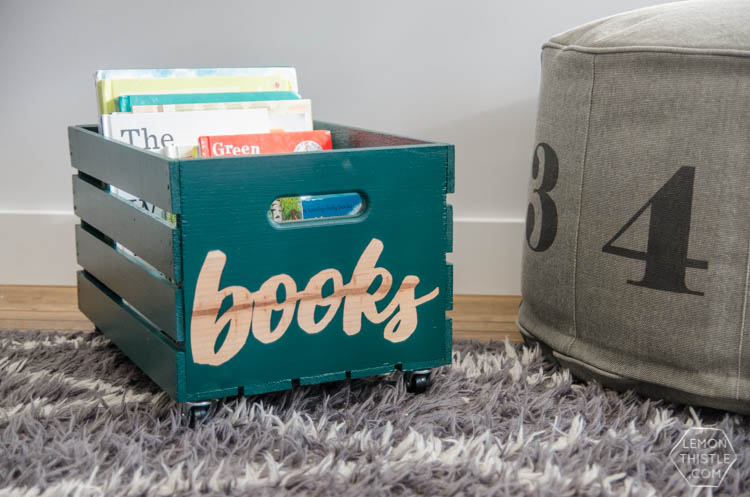 Can we talk about this colour for a minute though? It's not often that the colour on a paint chip comes out of the can and is the colour of your dreams. But I seem to be having the BEST of luck with all the Para Paint colours I'm ordering. They really dry almost identical to the chip and that makes my DIY heart really happy. And the colour, I promise is just as beautiful in real life as in the pictures (actually, I don't even know if the photos capture how deep the colour is in real life). When I was painting this baby, one of my friends stopped by and she wrote down the colour before she left. It's that good, just trust me. It's called 'Never a Dull Moment' and it is anything but dull but it works so well with all my neutral home decor without screaming.
Ready to learn how to make it happen? And grab that free stencil?
Here's what you'll need to make your own DIY Rolling Book Crate: