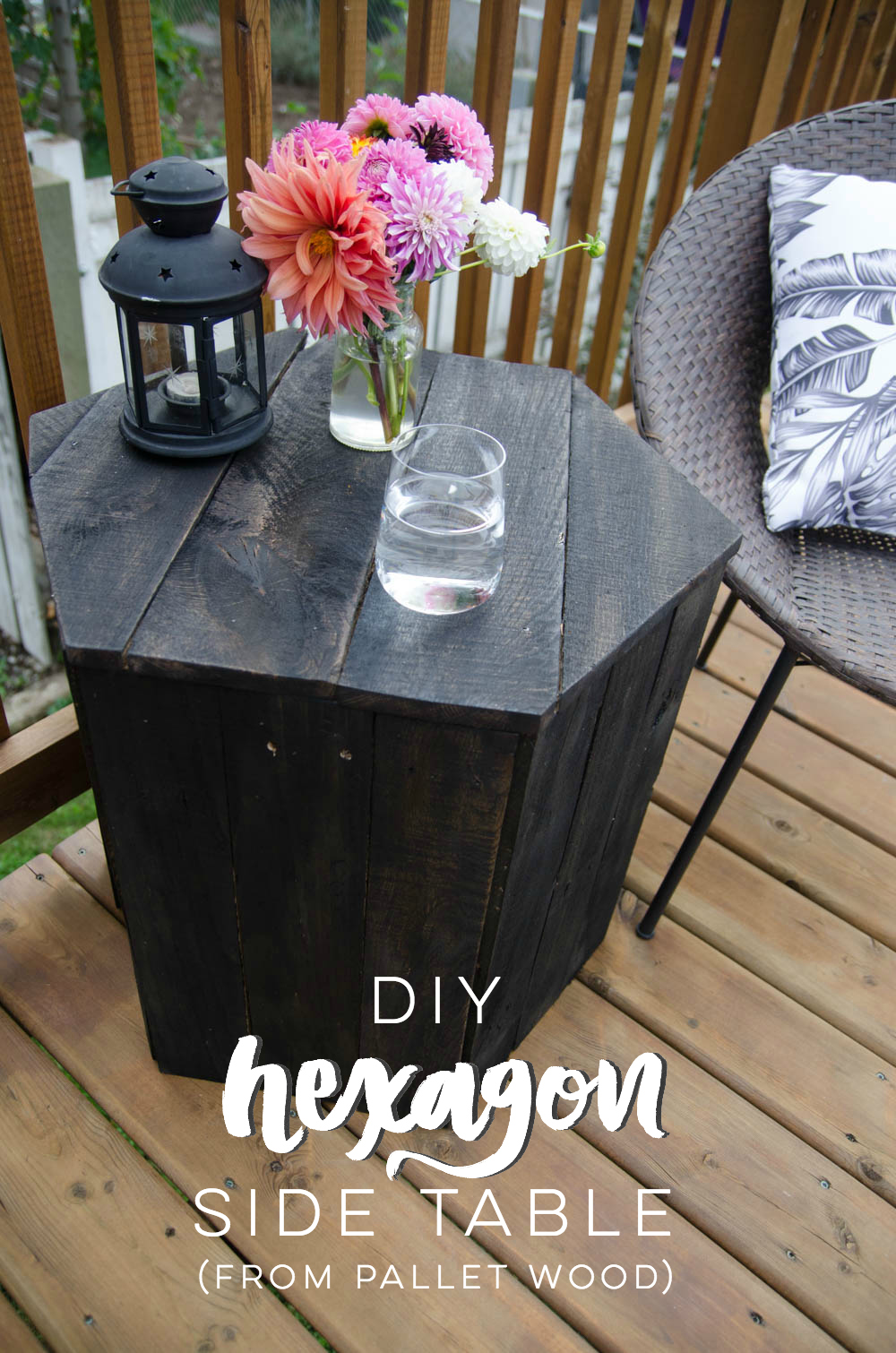 Even though the weather is turning cooler and we'll be stuck to relaxing indoors most of the time, we are finally finishing up our outdoor space. My dad and his wife came and stained our deck while we were on a day trip a few weeks back (BEST GIFT EVER) and we purchased some new chairs, pillows and some other goodies to make it wonderful to hang out there. Speaking of other goodies… those amazing 'retro palms' pillows from Walls Need Love arrived a couple weeks ago and I'm SO in love with them I think I'm going to bring them inside to enjoy over the winter even though they're outdoor pillows- although maybe they're too summery a pattern? And as a sidenote… I'm considering ordering that print in wallpaper for our bathroom… what do you guys think?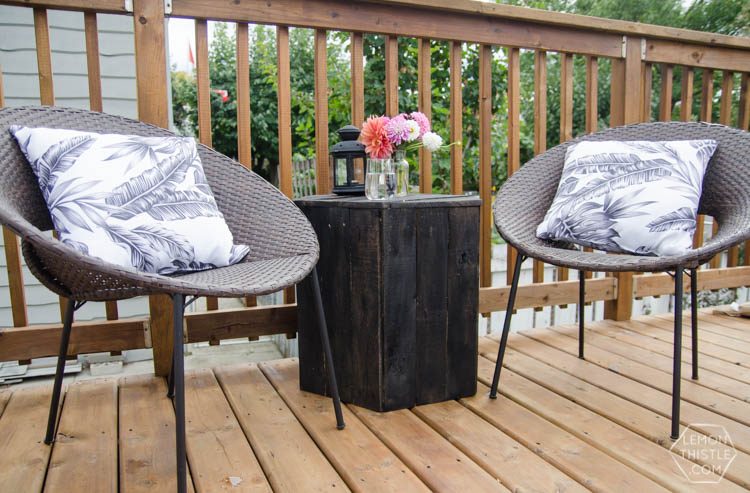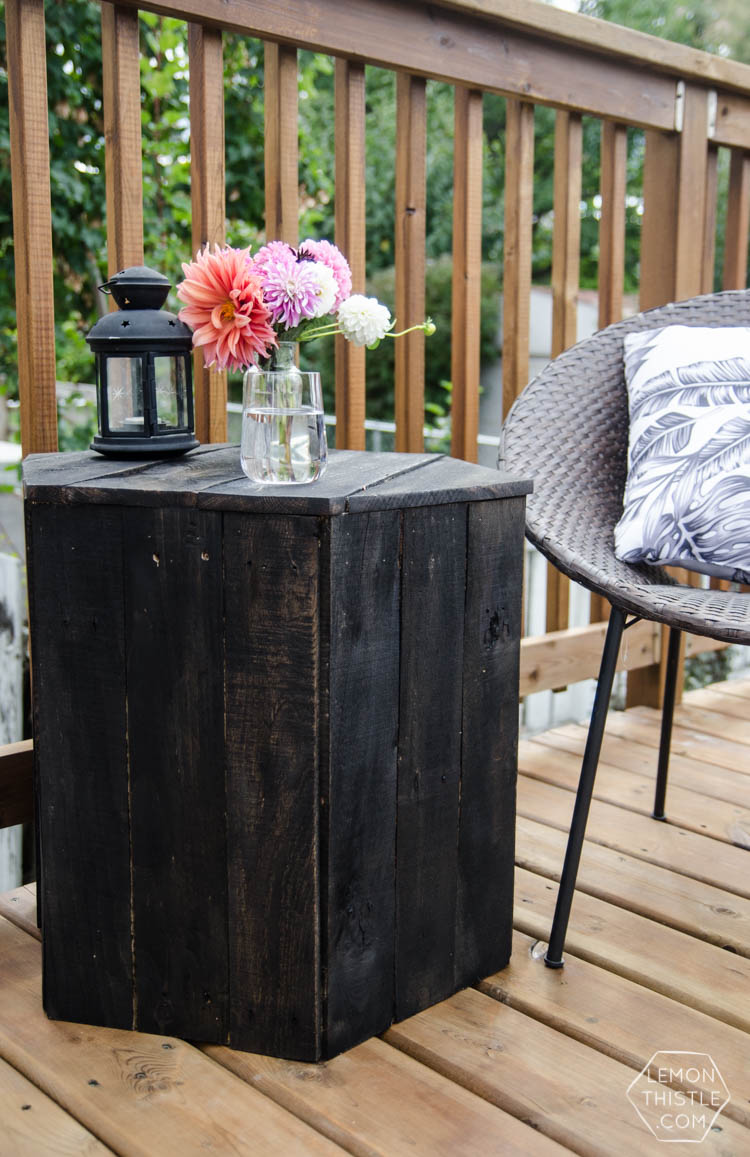 I had one more project on our deck that we'd really wanted to finish. And it was an easy one- a little side table for between two chairs we'd bought earlier this year. When Remodelaholic invited me to join in the Pallet Challenge as part of their Pallets Aplenty week– I knew we could make a sweet side table from one. I used to make almost all of my projects from pallets, but lately I've just been buying the wood for convenience. I really do love the texture and rustic appeal of pallet wood though! Just make sure you pick one that says HT or heat treated instead of chemical.
We made this little table over three evenings after dinner. The first, we (mostly Shane) disassembled the pallet. If you want more tips on pallet disassembly with no power tools (without killing yourself), I have a video showing how I do that right here. The second, Shane built the table itself and I sanded it. Then the third- I finished/ stained it. If you didn't have little hands helping and had a solid afternoon, you could get it done in one shot. It really was an easy project and we love having it to put our coffees down on when we're relaxing out there. No more upside down bucket ;)
Ready for full instructions?
To make your own Hexagon Side Table, you'll need: