*A big thank you to My Cinema Lightbox for providing the Vintage Lightbox featured in this post. Links in this post and others may contain affiliate links at no cost to you- See my full disclosure & policies here*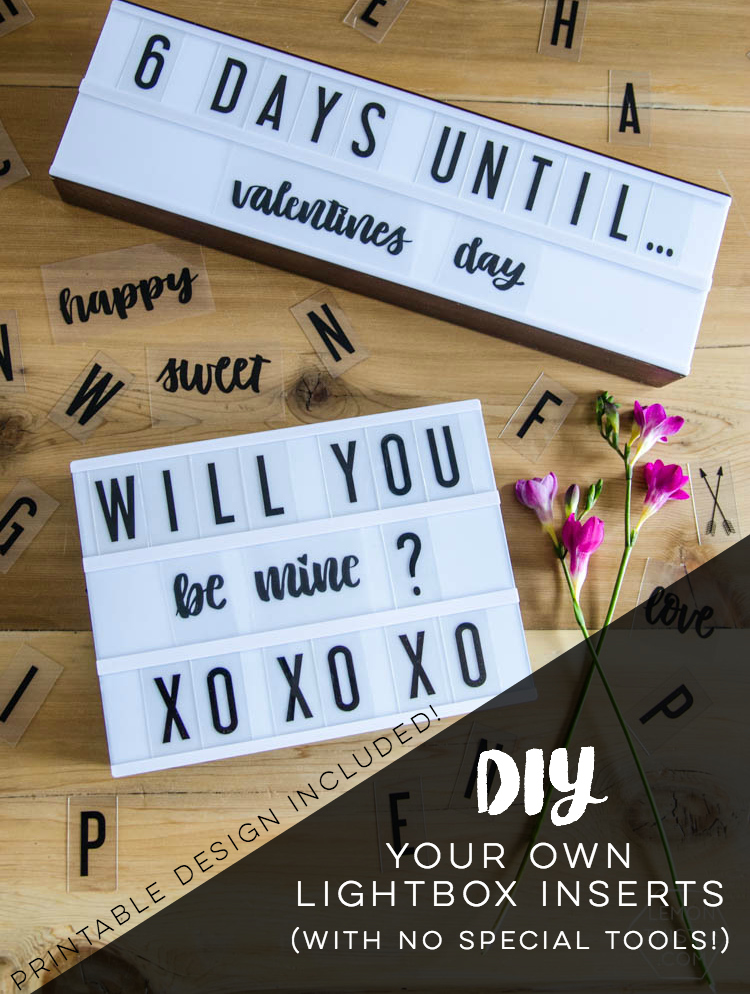 Okay. Can I just tell you how freaking excited I am for this DIY? It's game changing for me. I LOVE my lightbox, I got a rad original My Cinema Lightbox last year and it's been front and center in my living room since. It's just so fun to change up cheeky phrases. Before Christmas, I decided I'd take on making my own handlettered inserts for the holidays for that baby (because, y'know handlettering has to be on everything in this house). It turned out SO great and I really love the way it looks BUT a lot of you told me you don't have a Cricut and you'd love to find a way to do the DIY without it. I took the challenge and I'm happy to share the very simplest way to make your own with no fancy tools today!
I also have a free printable file so you can snag my handlettered words for Valentines day. You could really use ANY font that you like for this- you don't have to start hand lettering just for this DIY. But if you wanted to, you know I'd support that decision- I'd even love to help you ;)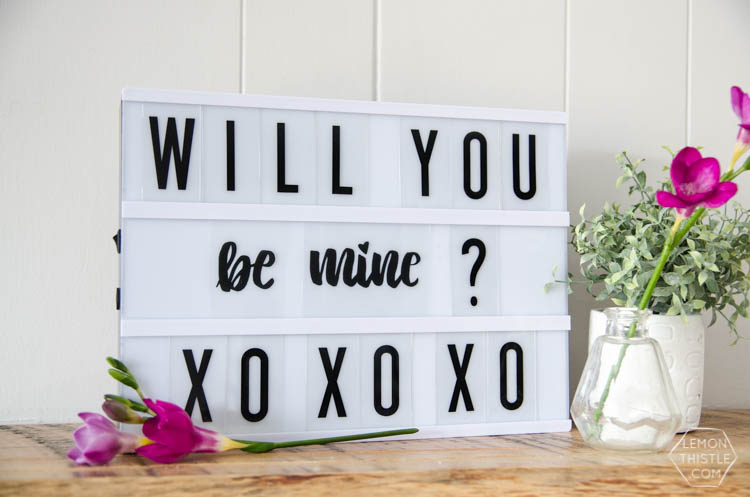 Okay, so do you want to know the trick to make your own light box inserts?