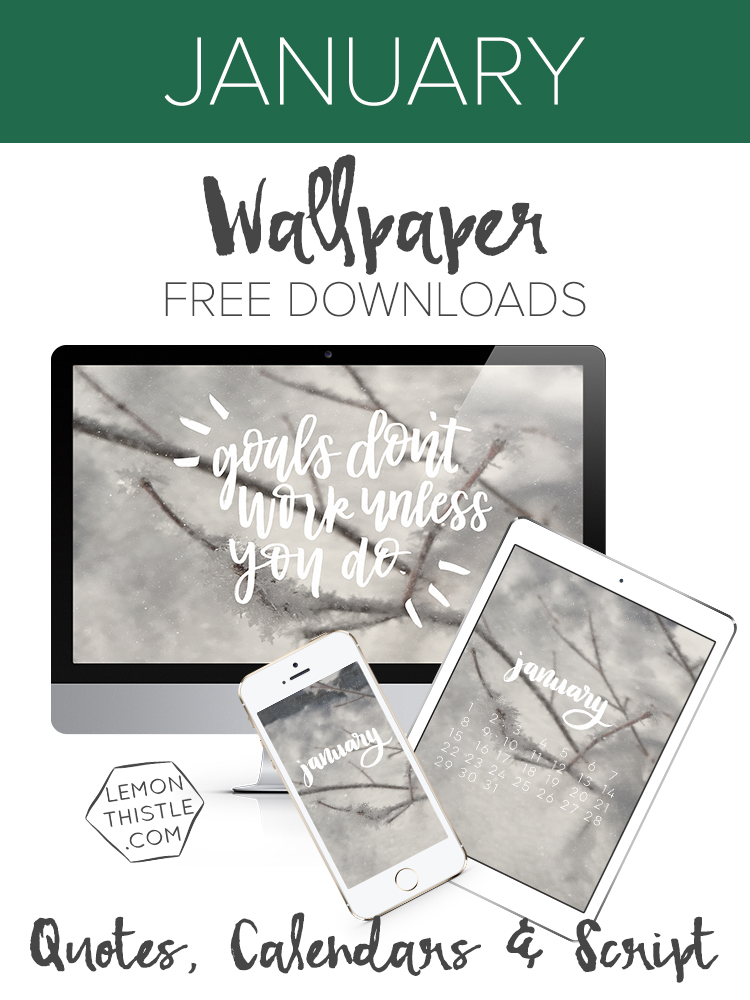 It's that time! Actually, let's be honest… it was that time a week ago, I'm just taking my sweet time… January Tech Wallpapers! I'm going to continue putting together new tech wallpapers for you each month for 2017. And yep, they'll be hand lettered each and every time.
If you're new to Lemon Thistle, every month, I create free technology backgrounds for you to download. I make each a quote version, a calendar version, and a monthly script version in each desktop, phone, and tablet sizes. You can take your pick! I'm also now creating a free printable 8×10 version of the quote for my e-mail friends. If you're not yet signed up for my list, you can get in on the updates and freebies right here!
BUT I have a question for you… would any of you use Facebook covers? I'm considering making the quotes into a FB cover as well, but won't bother unless I hear a big YES from you in the comments or newsletter, okay?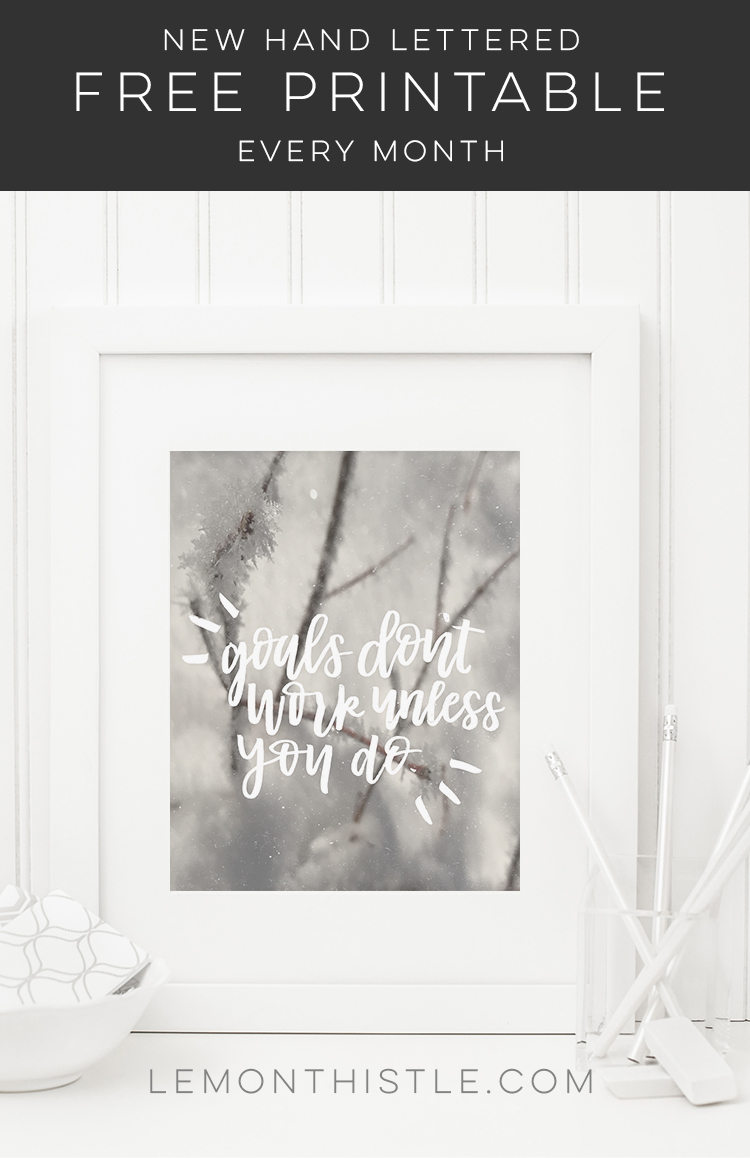 I know January and the New Year is all about resolutions and setting goals. This month I chose a timely quote about goals. I love to make them, but getting motivated to start on some of those BIG goals can be intimidating to me. I love this reminder to just get started- because it's the work that gets you where you want to go- not the goal setting itself.
Alright- ready to snag your fave of the tech wallpapers? Just click the linked words to download them.Continue Reading…