This post has been sponsored by Home Depot Canada- see my full disclosure and policies here.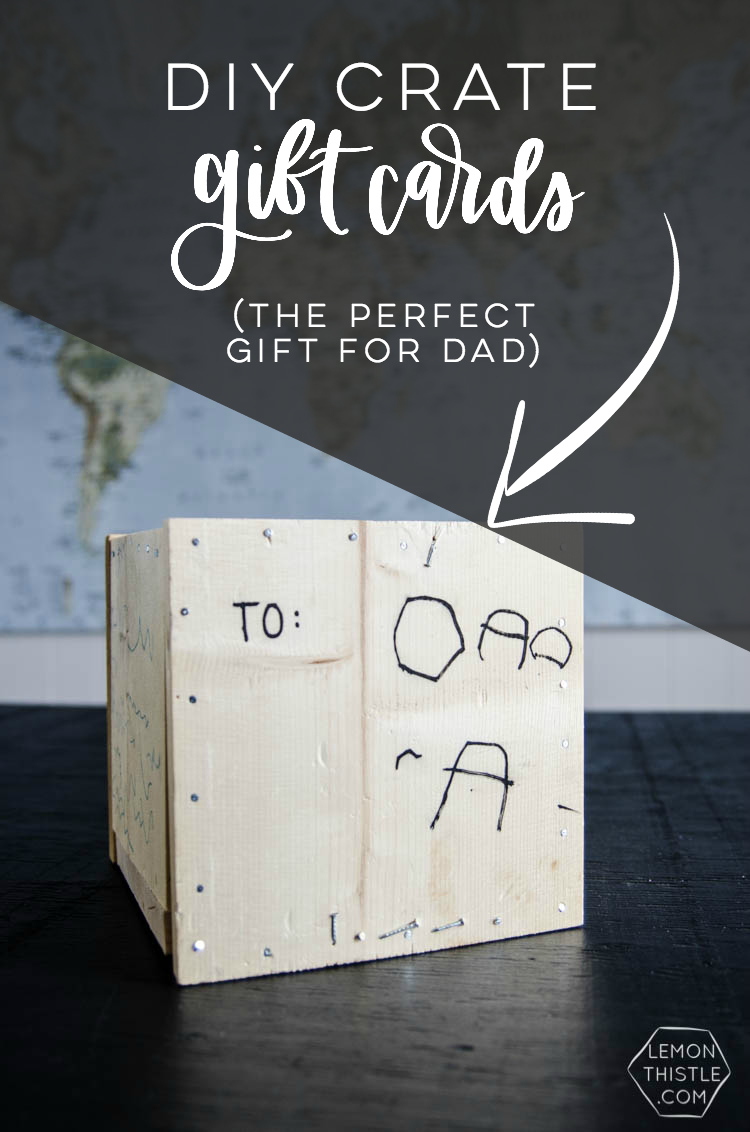 A few years back, I made a gift guide for Father's Day full of things I thought weren't lame. I really love to give gifts but honestly- we are at a point when spending money on gifts that aren't needed/wanted feels wasteful even though they're totally thoughtful and bring a smile. So as we're busy working on renovations for our home- gift cards are on the top of Shane's wishlist at every holiday. Even though I KNOW that GCs are top of his list, I feel like that's totally boring on it's own. So, when I was challenged by Home Depot Canada to share my idea for a perfect Father's Day Gift… I thought it was time to get creative. So the kids and I teamed up and made it a bit of a challenge for him to get his hands on it with this DIY Gift Card Crate!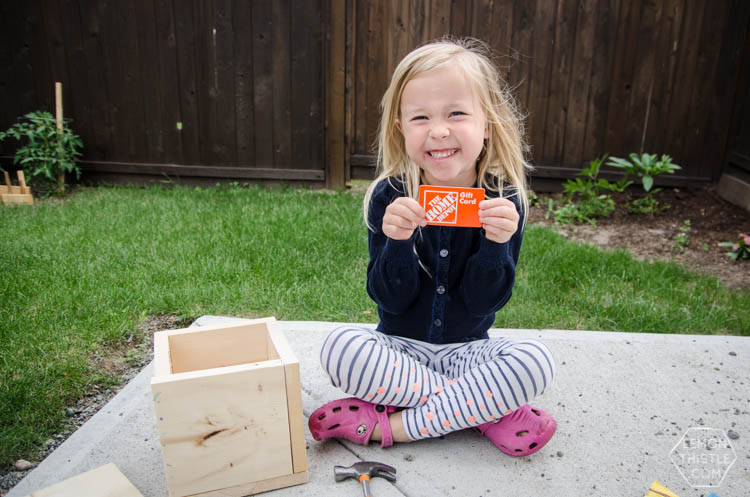 Now, you could totally gift it with a pry bar to help them break in… but we already have those and the kids think he should use a hammer to pry each nail out instead- I figure we'll let him decide how to get into it.
Making this is really simple! Especially if you take advantage of Home Depot cutting the wood for you (did you know they will do that!?). Continue Reading…