Big thank you to Dollar Tree for sponsoring this post. See my full disclosure and policies here.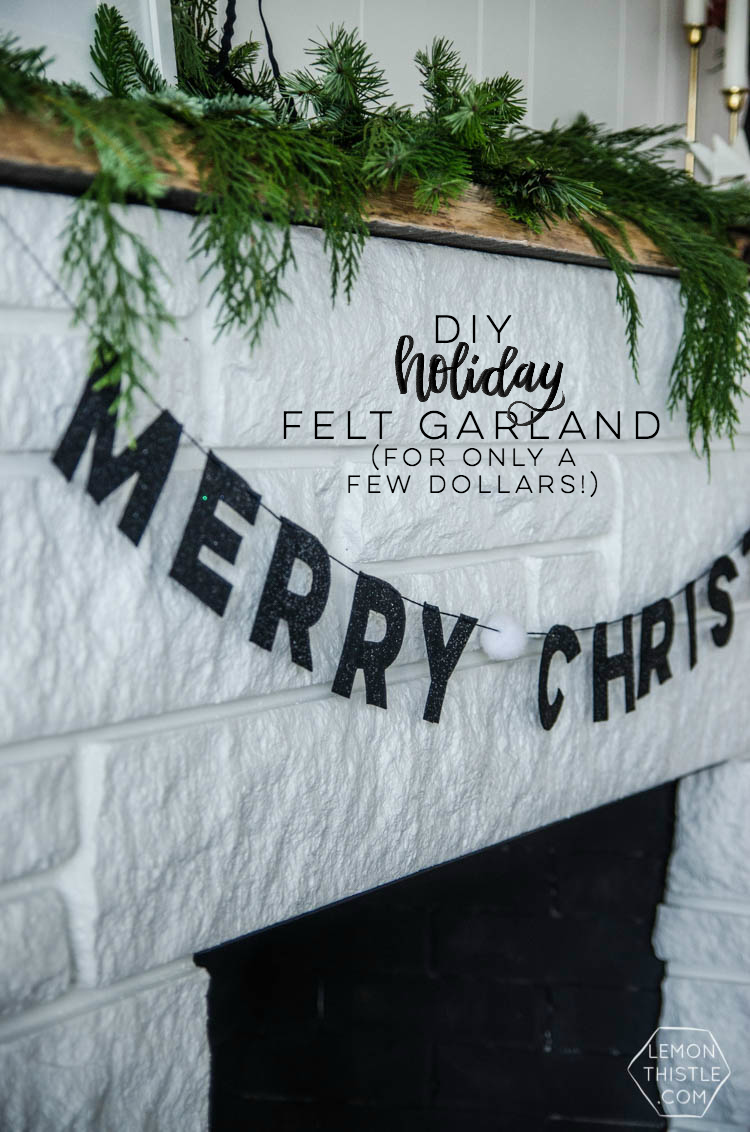 One of my biggest values in crafting, decorating my home, and this blog is that I believe you don't need to spend a lot of money for something to be beautiful. Or rad. I feel so strongly about this, it's in my 'about me' page. It can be exhausting to scroll through Instagram or any social media and see these perfect homes, these perfect products, and these perfect clothes and know that the price tag is just out of your budget. I am totally living on a budget around here so DIY is a way for me to make things beautiful without blowing all my cash. That's why you've seen so many projects that are cheap or free around here and I don't think that they're any less awesome than some of the DIYs and crafts that cost me more to make. This DIY felt Christmas garland? This is one of them!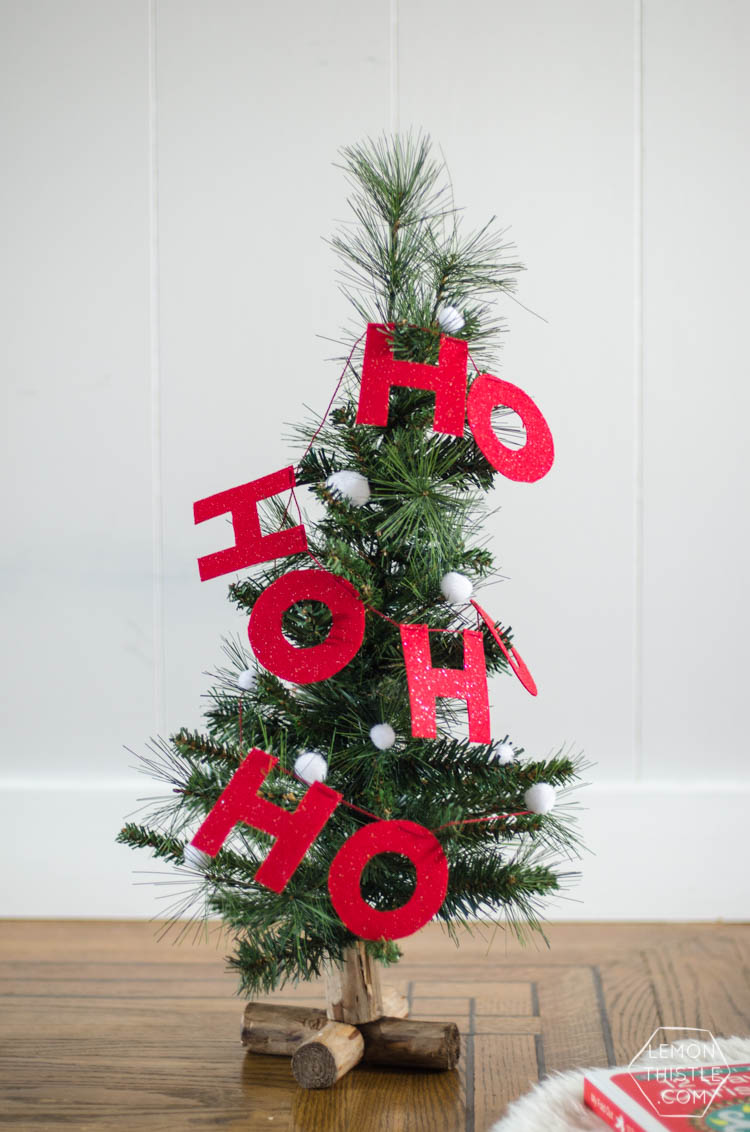 There is something so satisfying about making something that you KNOW you could pay good money for. And you can make it suit your style completely. I've made felt letter garlands before. I made one for Valentines day (I'll be pulling it out again!) and one for a baby shower. So why NOT make one for the holidays? Or two… because I got a bit carried away!
Everything to make these felt garlands can be found at Dollar Tree. The pair of garlands cost me less than $5 and they look so quality. I also picked up those two white ornaments on the mantle while I was there. $1 each and they work so great with my black and white look!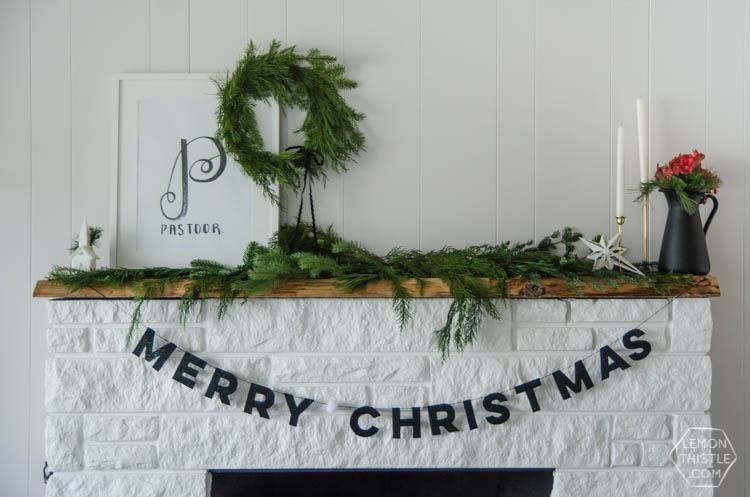 Here's what you'll need to make your own DIY Felt Christmas Garland: