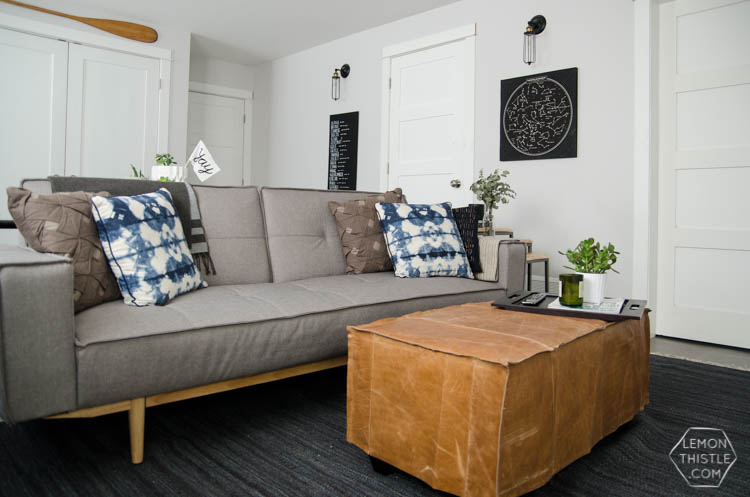 I am so excited to share this space with you all! It feels like it has been SUCH a long time coming. When we moved in this wasn't a space we could even use and now it's one of the most hard working rooms in our home. Want to see the before? A total transformation, right?! You can see our whole home before HERE.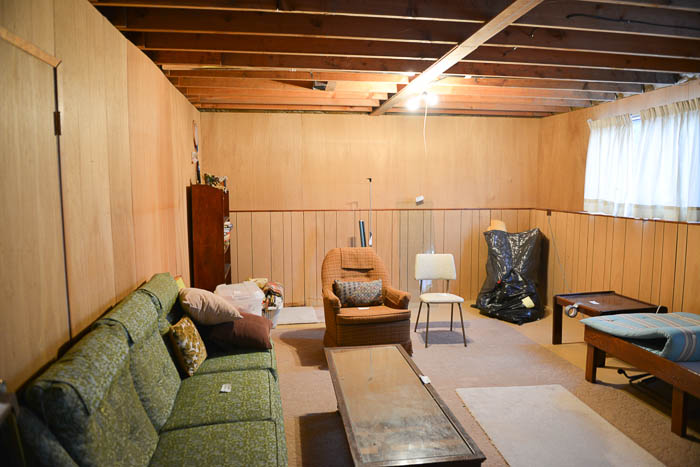 This space is a multipurpose room at it's finest. It's a nice size for an older home (considering more than half of our basement goes to a tenant!) and it has a few different uses. It's the home to our only TV, so we spend a lot of evenings down here, it's my office since we had our third babe, it stores ALL my stuff, it's our only place to host overnight guests and it's our kids' playroom. Oh, and it's a kind of hallway to get to our laundry room (is that a use?).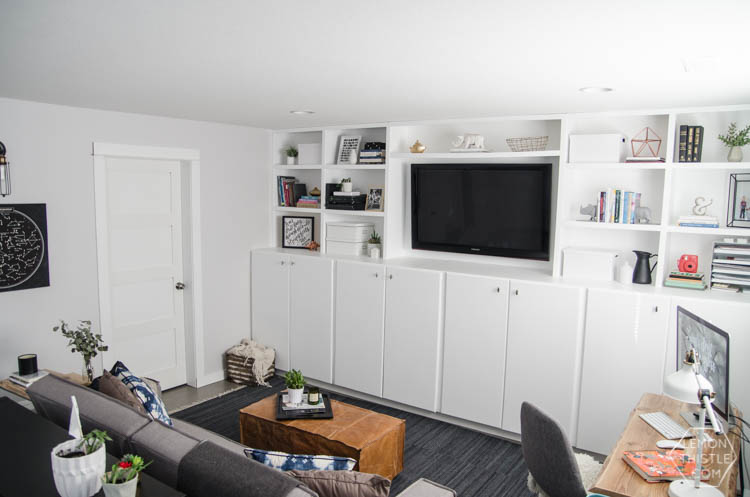 Since we are cramming so many things into this room and it's not a giant space… we had a few challenges in picking furniture that would work hard but not take up a ton of space. And I had a bit of a challenge styling those shelves to still be killer storage but not look messy. I actually called in backup and had my sister-in-law (who has amazing style) come over and help me move these shelves around for a couple hours.
Today I'm sharing the TV/ office side of this room. Im really happy with how it's come together, the furniture pieces we've chosen and how it's working for us (finally!). The other half of the room still needs some work (and a rug!!) but I just couldn't wait to share it all with you at once. So I'm breaking it up. Ready for all the details?Continue Reading…