When I went to SNAP for the first time a couple years ago, I was so thrilled to take a hand lettering session. I'd just decided that I really wanted to work at hand lettering and opened my Etsy store in the airport on the way down. I really didn't feel like I was good enough to sell anything- but I loved it. One of the letterers I loved to follow the most was (and still is- she's amazing!) Hello Tosha so having her teach the session was rad. Instead of business cards she had some fun lettered prints and this quote is on the one that I left with. It's been on my wall by my desk since.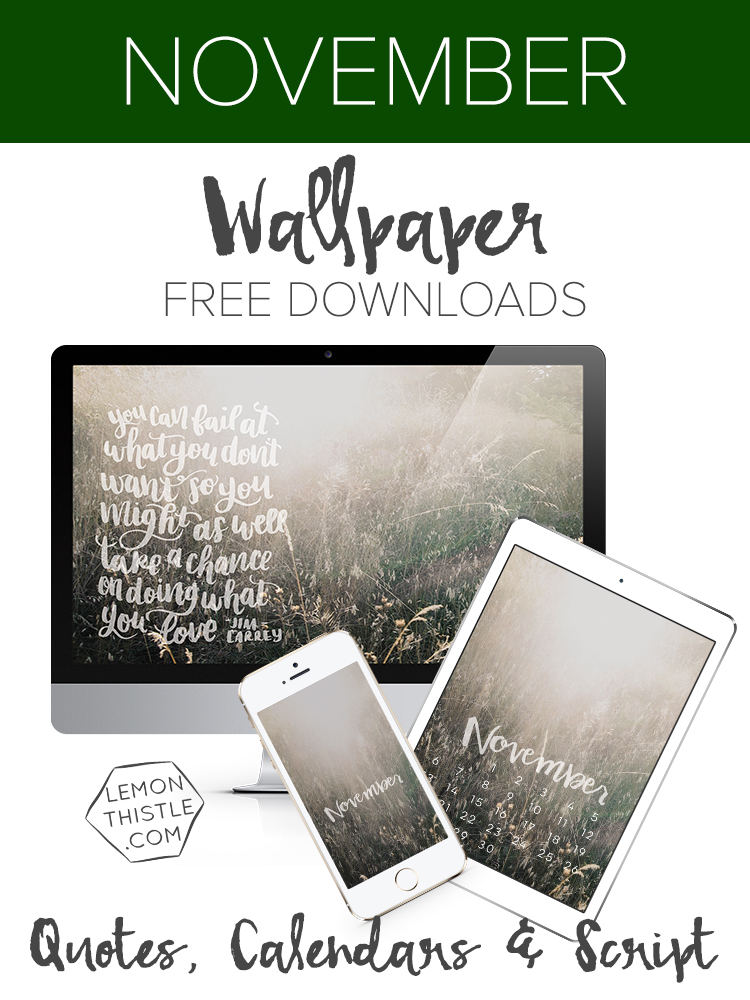 Needless to say… I really love this quote. When I'm questioning what the heck I'm doing here with a blog and lettering when I know there are 101 people who are doing a better job at this than I am- it's a great way to refocus. I actually had lettered another phrase for the November freebies then changed my mind last minute to use this one- maybe I was needing the pick me up ;) And because of the last minute change I'm pretty excited to have a tech wallpaper designed for one month coming up! I'm never that ahead of schedule!
If you're new to Lemon Thistle, every month, I create free tech wallpapers with hand lettering for you to download. I make each a quote version, a calendar version, and a monthly script version in desktop, phone, and tablet sizes. You can take your pick! I also create an 8×10 free printable that I send out to my e-mail list. Keep your eyes out for it later this week! If you're not on my list (why not, hey friend?!), you can sign up in the sidebar.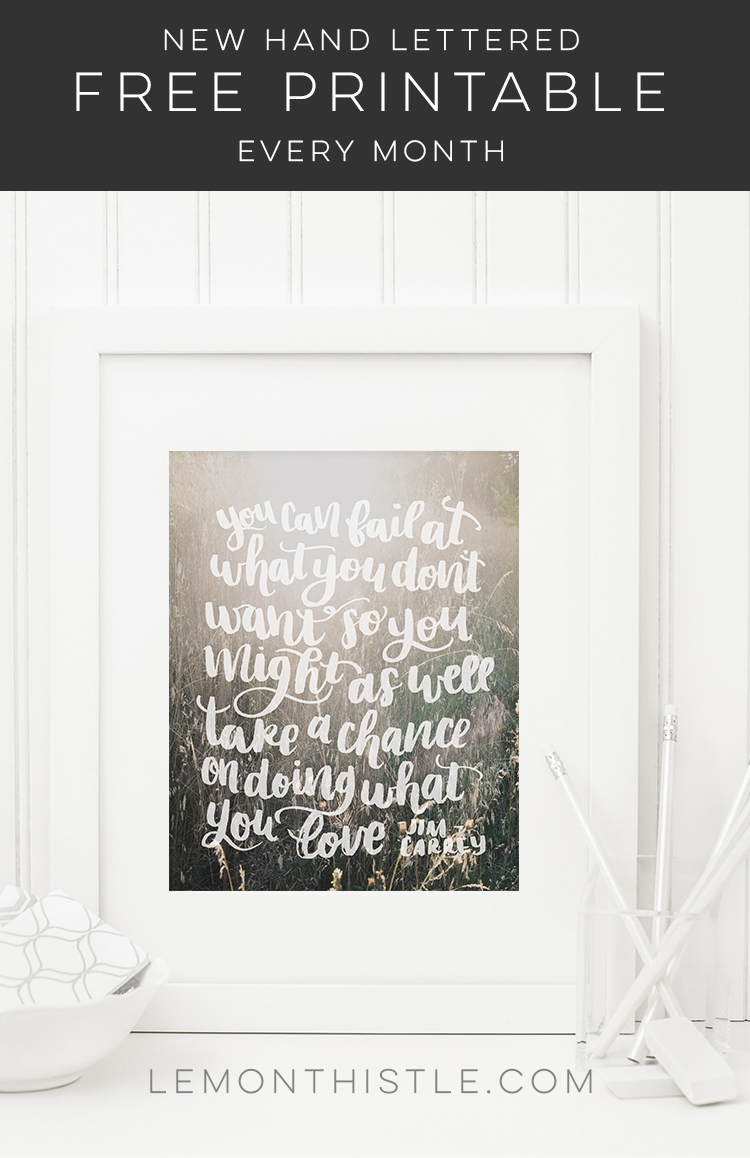 Alrighty, if you're ready to snag your fave of the tech wallpapers- just click the linked words below to download them. And if you'd like to grab this in an 8×10 printable- I'm sending that one out to my email list later this week. If you're not already on the list and you'd like to get weekly updates about fun projects, contests and exclusive freebies, you can do that right here.Continue Reading…