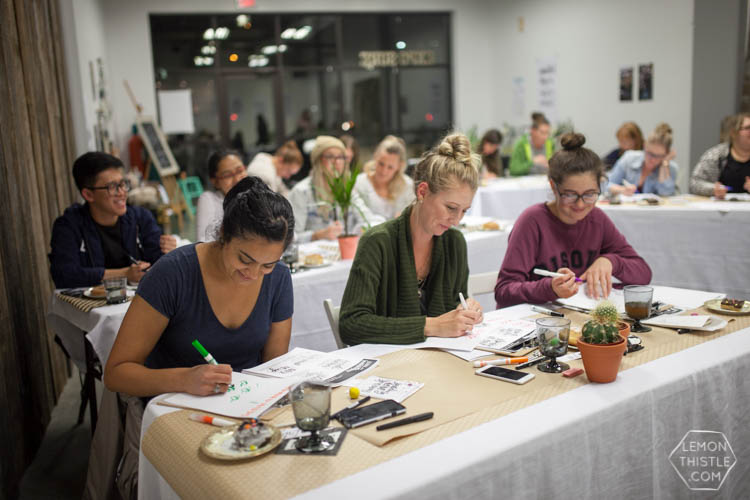 I've been itching to share this one with you guys and I'm SO excited that today's the day! If you've been following along on social media or if you're on my (super rad) email list, you'll know that I recently taught my first ever brush lettering workshop! And it was such a fun night, you guys. I definitely want to do more. But first… some craft workshops. If you want to be kept in the loop on WHEN those are happening, my email list will be the first to know… so y'know… get on it ;)
*If you came to my workshop and are looking for the resource page I promised you, check your emails today!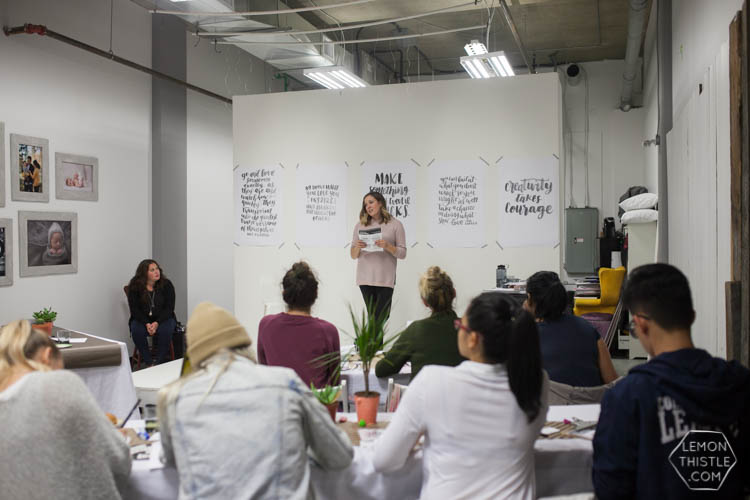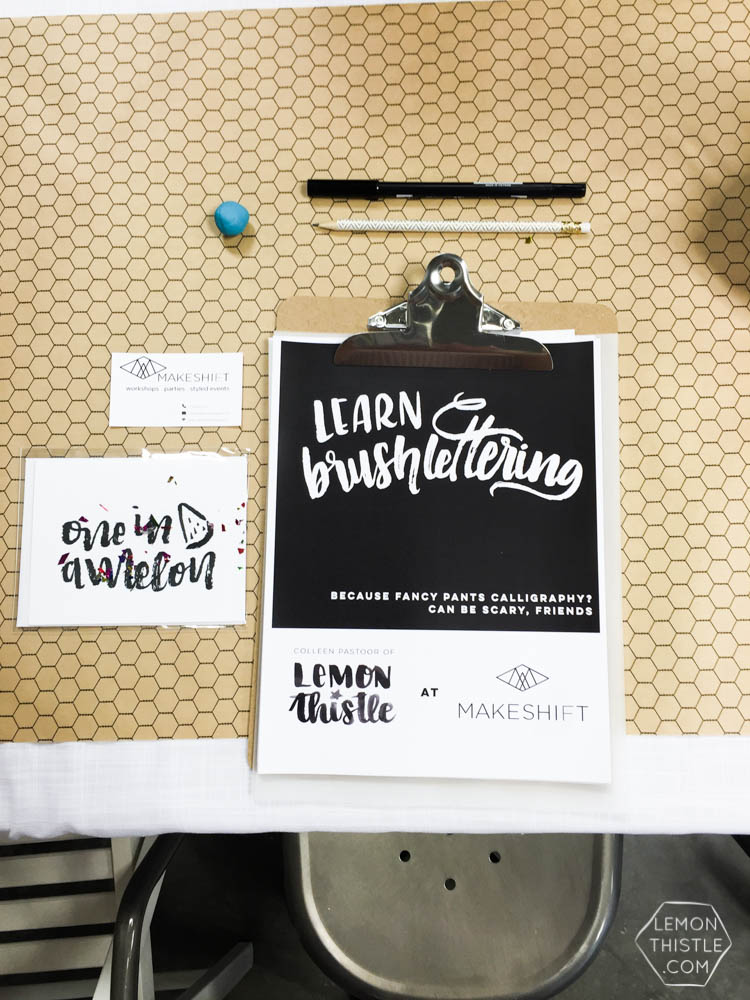 I've been wanting to teach workshops for a while now, but booking a venue, renting tables, setting it all up, buying insurance… it's too much for me to manage right now. So I'm thrilled to be partnering with MakeShift Kamloops for all my workshops right now. They offer totally rad classes and I'm happy to have them do all the hard work so I can just show up and hang out with you guys! Plus… they take dang good photos (all the photos in this post are from Brianne Sheppard Photography).