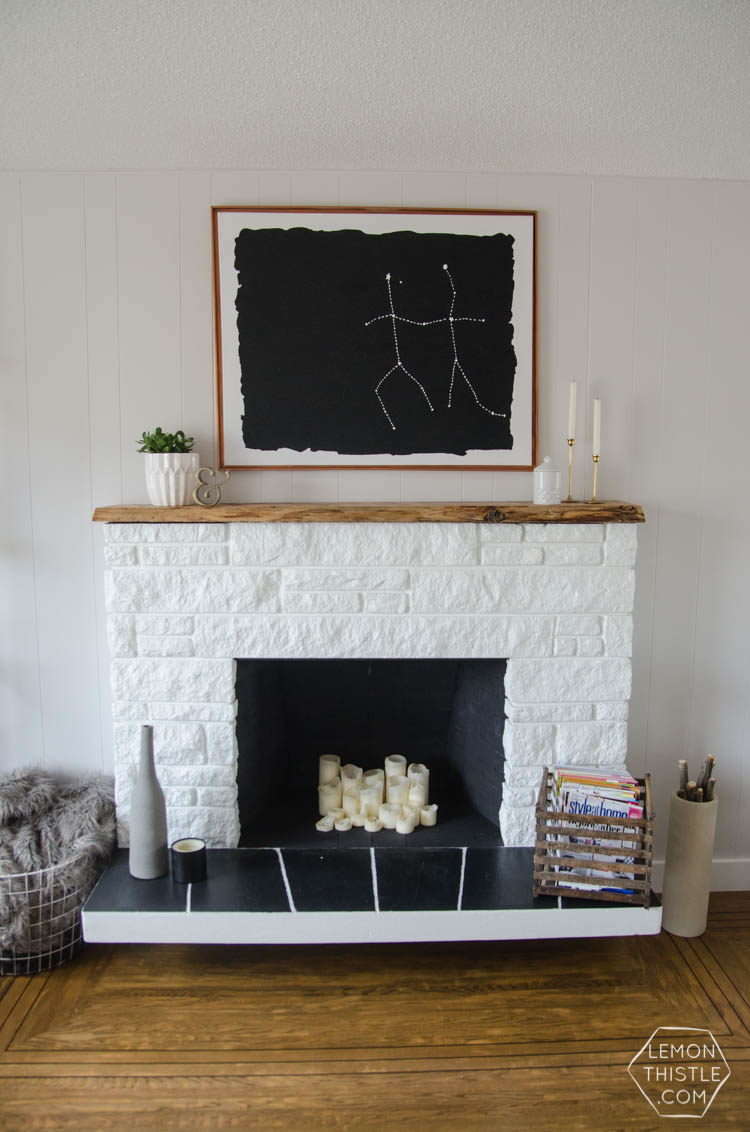 This is another huge one for us, you guys! The funny thing is- it really wasn't much work. But it makes such a difference in the whole feel of the room and how much we love our home. I painted our stone fireplace and added a live edge mantle and I will never look back. I know some of you will want to shout, 'never paint stone'… but I'm really glad that we did. I didn't want to 'wreck' it so we hadn't… but I decided if it bugged me every time I sat in our living room- and we couldn't afford to resurface it… then I couldn't ruin it for me. So if you hate your stone fire place (I hear ya)… then paint it. There are no rules.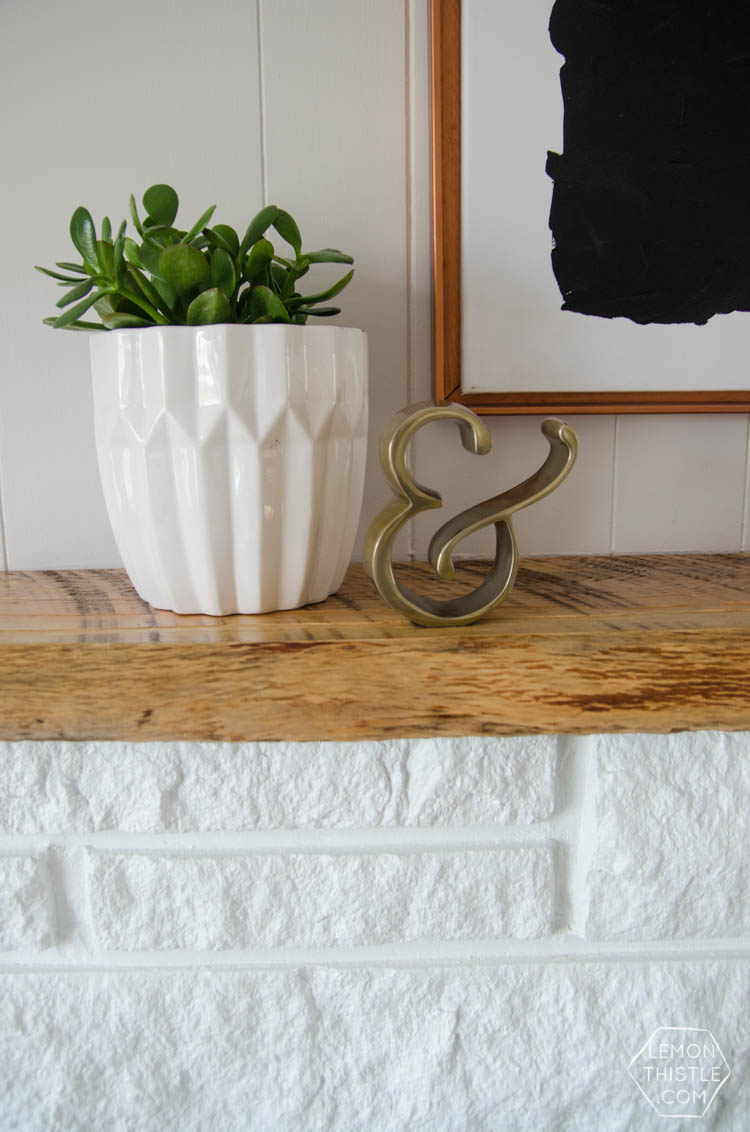 And the live edge (swoon) mantle was a fun addition too. Again, we chose it with cost in mind- or we would have gone with a thicker hunk, but I love how much character the mantle gives! I really can't wait to share the whole room with you. It's such a night/day difference from the before (the whole house is really).
I'm sharing all of the details over on Remodelaholic today. So hop on over and see the before as well as all my tips if you want to do this on your own.
Would you guys ever paint stone?
Like what you see?
Sign up to receive a once-a-week newsletter from me with new posts, exciting updates, exclusive discounts and freebies. Just good stuff!